Travel like a local: Sightseeing through the South of Wales
Although often overlooked in favour of London and surrounds, spending time off the beaten path in the south of Wales is one of the fondest memories of my time in the United Kingdom. With one-way rental car hire and a list of pit stops in place of a map, I set off from England to the south of Wales to discover a land of legends, myths and mystery.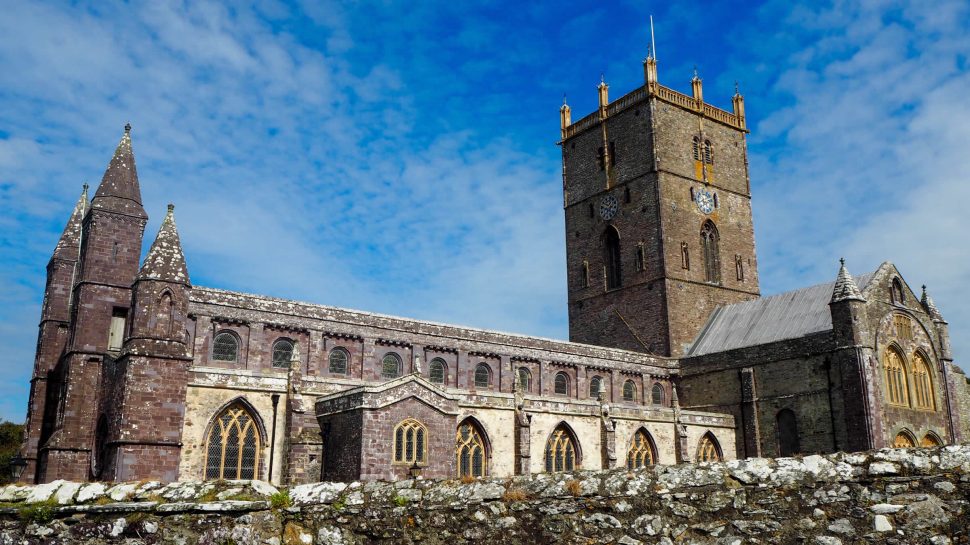 The Wye Valley
After crossing the border on the A40 and arriving in Wales to pouring rain, I soon realised the error I'd made in not purchasing a road map to navigate my way. Luckily, the locals are more than happy to draw their own version of directions and I soon found myself with a range of instructions and doodles instructing me how to reach my stops. But you soon realise that Wales is as much about the journey as it is the destination, with sweeping valleys, foggy landscapes and endless green pastures. Arriving in the Wye Valley gives a clear indication of precisely how ethereal and picturesque this road trip adventure will be.
Tintern Abbey
Make your first pit stop at Tintern Abbey, a collection of monastic ruins you encounter soon after crossing the border into Wales. Although the history of the Abbey is relatively uneventful, the impressive ruins are some of the most beautiful in Wales. Allow 30-60 minutes to wander around the ruins and enjoy the landscapes from various viewpoints.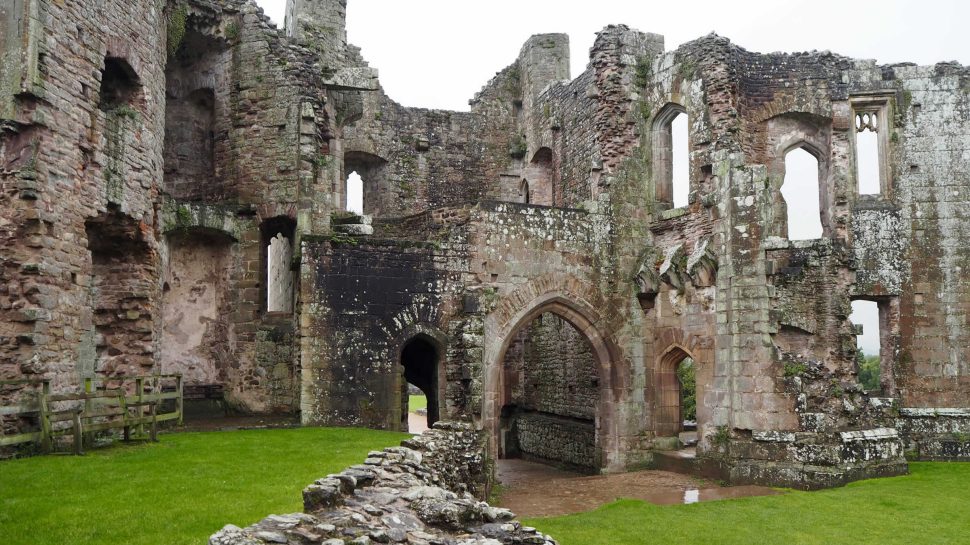 Abergavenny
Travelling onwards to the livelier atmosphere Wales has to offer, you cannot miss a pit stop at the small market town of Abergavenny. Still only 10km from the English border, this town is a great introduction to a quintessential Welsh town. If you've arrived peckish, pop in to Café Cwtch on Cross Street for a delicious bite of afternoon tea—complete with scones and clotted cream, of course.
Hay-On-Wye
Onwards through part of Brecon Beacons National Park, you'll find yourself at the picturesque (and impossibly charming) town of Hay-On-Wye. This much smaller market town is known for its oversupply of book shops, each selling vintage collections or brand news books, which leads you to conclude that this town is basically just a huge library. Should you have enough time and chance your visit with sunshine, check out Hay Castle, potter around Hay Market on a Thursday and take the time to hunt for treasures in the many boutique shops. If you plan your visit during the warmer months, seek refuge in the delicious sheep's milk ice creams at the town's popular ice creamery Shepherd's.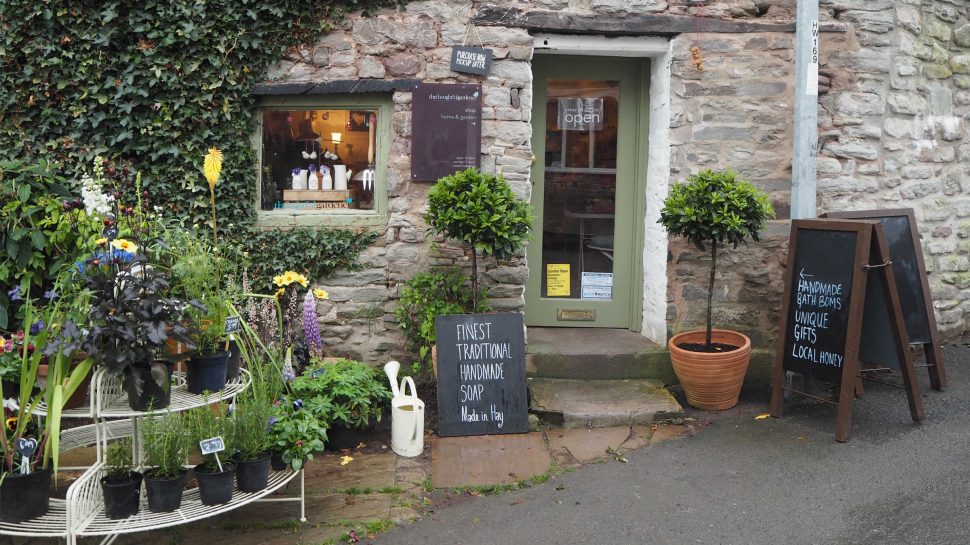 Llandeilo
Driving along the fringe of Brecon Beacons National Park, you will soon find yourself at the small town of Llandeilo. Lined with colourful houses overlooking River Towy, this small town community is worth a short visit to walk the main road and take in the charm of the typical Welsh houses lining the way of your journey.
Laugherne
Continuing through Carmarthenshire toward the sea, make a short detour to the town of Laugharne, once the home of poet Dylan Thomas and just as romantically poetic as one would imagine. Take the time to visit Laugharne Castle, which offers a great view of the town below.
Saundersfoot
Your pit stop for the evening awaits. Saundersfoot is a small, sleepy town, located on the sea in Pembrokeshire and your gateway to the Pembrokeshire Coast National Park. Allow time for a pre-sunset arrival, with any luck you'll chance a pink sky over the colourful seaside village famous for great fish and chips on the waterfront—best eaten like a local, picnic style.
Tenby

In the morning make the short drive to Tenby, a larger seaside town nearby that hosts a delightful array of colourful houses overlooking the ocean. The walled setting is well worth a morning visit, with plenty of boutiques to explore and local market food to try.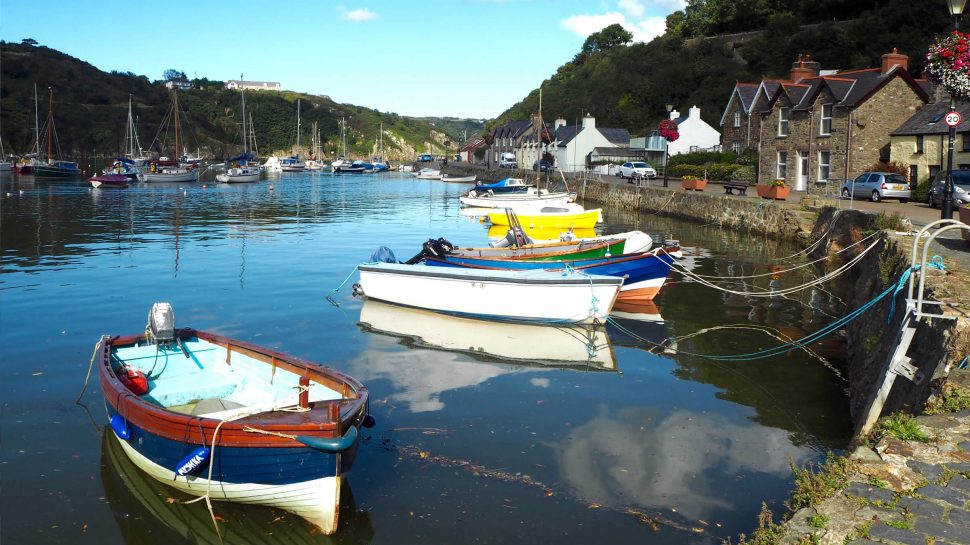 Dobby's Beach (Freshwater West)
Harry Potter fans won't even flinch at the extra effort required to reach the iconic Dobby's Beach, known to locals as Freshwest, where the final scenes of Dobby's role in Harry Potter were filmed. You may notice the shell cottage missing as it was built solely for the purpose of filming and has since been removed. It is, however, a lovely spot to visit on the coast, regardless of whether you're a Harry fan or not.
Saint David's
With an hour's worth of driving ahead, buckle up for one of the most beautiful scenic drives through the south of Wales. The start of the drive is relatively uneventful, however the immediate beauty will hit you as you reach the likes of Newgale, Solva, and eventually Saint David's. This gorgeous and relatively untouched coastline is exactly what I had in mind when visiting the south of Wales. Proceed at a slow pace and take it all in. Saint David's is also the base for coasteering—a relatively new outdoors activity that involves climbing small cliff faces, jumping in and out of the (often below freezing) ocean. It requires a large amount of confidence in your tour instructors. If you haven't quite had enough of castles yet, consider staying in one. I checked myself in to the Roch Castle accommodation, complete with a Game of Thrones vibe entrance and stair-only access (talk about a workout).  
Aberaeron
The next morning wake early for a 1.5 hour drive North toward Aberaeron to conclude your adventure. There are many beautiful places to stop along the way such as the Pembrokeshire National Park, the small town of Cardigan, and more, towards your destination—be sure to stop at New Quay. The coastal town of Aberaeron is the perfect endpoint to your journey.
Photography by Brooke Saward