Planning and packing for a babymoon
You're expecting a baby AND you're taking a babymoon – congratulations. As you plan your holiday gather together these babymoon travel essentials and you can focus fully on rest and relaxation once your babymoon begins.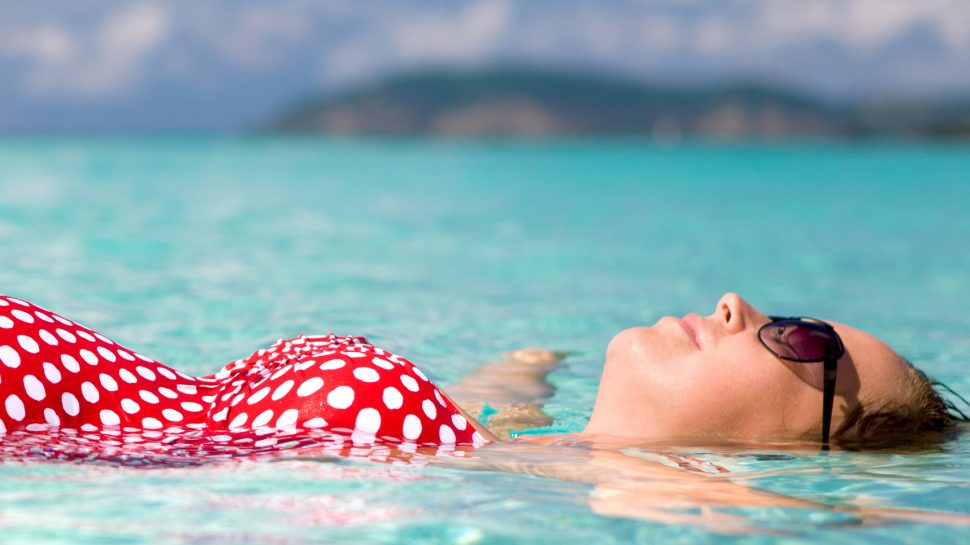 Essentials

Lightweight luggage on wheels

With your muscles and ligaments more bendy and stretchy in pregnancy, a lightweight suitcase on wheels is a good idea for travelling when pregnant.

Medical notes
Bring a folder with your latest medical results and ensure it is clearly labelled. If you do need to visit a doctor for any reason while you're away this information could make any treatment decisions faster and easier.

Travel insurance
Arranging comprehensive travel insurance is essential when travelling in pregnancy. Not all insurance policies provide cover for pregnancy and it's common for exclusions to apply in the second and third trimester. If you develop any health concerns, it's important you disclose these to your insurer. It's best to check your policy as part of planning your holiday. Book your flights only when you know your insurance provides for travel in pregnancy.

Essential reading
Equal parts informative guide to pregnancy and side-splitting stories, Up The Duff is a hilarious insight into pregnancy, from Australian author Kaz Cooke.

Clothing
Robe

For comfortable stylish maternity travel, a robe is top of the list. If you don't already have a robe this could be a chance to splash out. You'll get a lot of wear out of this when baby arrives as you'll need something to pull on for those midnight feeds and slow mornings.

Stretch pants
If there was ever a time to embrace the stretch pant, this is it. Choose a cotton legging with a good whack of lycra to ensure they are never baggy. When it comes to stretch pants you can just fold down the waist band as your bump grows.

Shirt dress
If you choose a shirt dress with an empire line, you'll probably be able to wear it in the first half of your pregnancy. It will also be very handy for nursing once your bub has arrived.

Waterfall cardigan
A floaty cardigan which is roomy enough to snuggle up in when you feel a chill - but isn't restrictive - is a must-have. A waterfall cardigan is another item you'll wear beyond your babymoon, and it'll see you through those late night feeds in the early months of parenthood.

Oversized t-shirts and singlets
For comfortable base layers, oversized and stretchy tee-shirts and singlets are an inexpensive and versatile option that grow with you as your body changes throughout pregnancy.

Scarves
Scarves are a multipurpose wardrobe item. They can help jazz up your pregnancy uniform (let's face it, you often end up wearing a few similar items over and over!) or to tie back your hair in sticky weather. When you're travelling in pregnancy, you may be more sensitive to sudden temperature changes. A large lightweight wool scarf will help keep you comfortable as you transfer from tropical heat to the ice cold air-conditioned airports and planes.

Swimwear
After travelling to your babymoon destination, it can be a relief to take the pressure of your joints and limbs by having a float in the pool. If you're pondering what to wear in the water, a tankini is one option. An all-in-one maternity swimsuit will give you the support you need if you plan to continue with lap swimming. Pick up a sarong on your travels for a colour injection that will fit even at 40 weeks.

Compression tights and loose footwear
Compression tights are essential when flying by air in pregnancy, they help regulate your blood circulation. Slip- on shoes or sandals are great too as your pregnancy progresses. It's normal for your hands and feet to swell in pregnancy, as well as when you're flying, so choose footwear which can easily be adjusted.

Footwear
Slip on shoes or sandals are essential as your pregnancy progresses. It's normal for your hands and feet to swell in pregnancy, as well as when you're flying, so choose footwear which can easily be adjusted.
Good health
Be sun smart

It's more important than ever to be sun smart in pregnancy as your skin is more prone to pigmentation. Find yourself a fabulous sunhat as well as bringing enough sunscreen to keep you liberally covered. Spray-on sunscreen is also easier to apply as your movement becomes more limited.

Clean water
Bring your own filter water bottle so you can stay hydrated. When you're travelling pregnant, water of unknown quality can be a health risk. Some filtered water bottles can help reduce nasties, but it's important to check the standard that your filter conforms to. For example, only filters that meet or exceed the NSF53 standard will remove microbiological elements, such as giardia1.

Healthy snacks
Growing a baby is hungry work, it's a good idea to have healthy snacks on hand at all times. A handful of your favourite trail mix can provide an energy boost with the benefits of a variety of nutrients – try a mixture of almonds, brazil nuts, pumpkin seeds and dates.

Just in case…
While you probably won't take your hospital bag with you on your holiday, you might like to have your hospital bag ready and waiting at home. Consult this Purebaby hospital bag checklist for some ideas.