The art of long holiday planning
What if your next trip could be the one? The one where you don't need to rush from city to city. The one where you're not dragging yourself back to work with a serious case of jet lag. With some smart planning, taking longer holidays could be the real break you've been waiting for.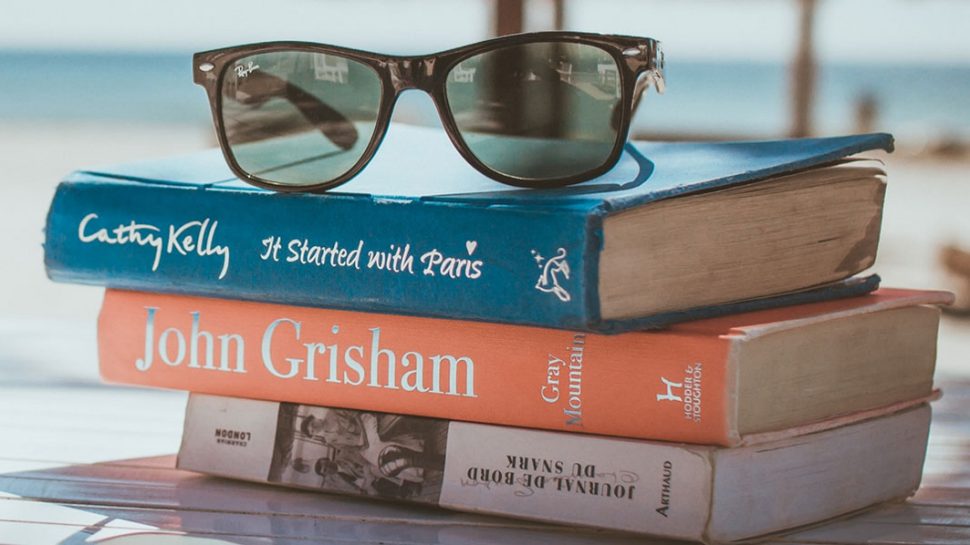 It's a situation we know all too well. When you only have two to three weeks off work, you want to make the most of them. And so the balancing act begins…saving annual leave, saving money, checking exchange rates and flight sales. But what if you could have six or eight weeks away, maybe even more? Here's a guide on how to prepare for longer travel.

Get inspired
This isn't a week in Bali, it's a chance to tick something off your bucket list. Longer travel starts with the frame of mind that this isn't your usual holiday. Do you have friends overseas that you haven't seen in ages? Is there something you've always wanted to do like volunteer or trek through South America or even just road trip around Australia? Think big! And have an open mind to trips you normally wouldn't consider. Nearly anything is possible, even a marathon where you drink wine, eat oysters and ice cream.
Plan your leave
Not being able to get enough time off work can be one of the biggest barriers to taking the trip of a lifetime. If you need to accrue annual leave, keep your eyes on the prize and stay refreshed with day-trips and weekends away in the meantime. On the bright side, with more time to prepare and plan, you may be able to work out an extended leave arrangement with your employer. Some workplaces offer purchased leave or unpaid leave on top of the standard four weeks of annual leave. When you're looking for a new job, ask up front about leave entitlements.
Mix it up
Travelling for a longer period means that your money needs to last longer. This doesn't mean you have to backpack. Look past the usual accommodation sites for some great value finds. During school holidays some universities let out their dorms, so you can make the most of well-kept facilities and public transport on your doorstep. For when you do want to splash out, leave room on the credit card. A large range of luxury hotels offer early bird discounts if you pre-pay, but be 100% sure because these don't allow for changes or refunds.
Pack smart
From Michelin-starred restaurants to dive bars, pristine beaches to snowy alps, make sure the majority of what you pack is versatile. Organise your suitcase with space saver bags so you're not continually unpacking and repacking. Separating items by climate means you won't have to go through woolly jumpers to find bathers. Baggage allowance varies between airlines and routes, so pick up a portable luggage scale and avoid getting stung by nasty overweight fees. If there's something bulky you need for only a portion of the trip (like a ski jacket for the Northern Lights in Norway) send it home once you're done with it. Or better yet, organise with your host, hotel, or friends that you're visiting and have things sent ahead of your arrival.
The essentials
These are things you don't usually need for a short trip, but are must-haves for extended travel. Organise hardcopies of all your important documents like passports, Visas, birth certificates, travel itineraries and bookings, medication prescriptions, vaccination history and travel insurance policy. Grab an international SIM card, update the important contacts on your phone with international calling codes and download an app like SOS that has worldwide emergency phone numbers.
Plan ahead
The more prepared you are, the more you can enjoy your time away. Once you've locked down locations and dates, pre-book and pay for as much as you can. This way you'll avoid the disappointment of missing out but also lessen the blow to your day-to-day travel budget. Tie up loose ends before cancelling or suspending any direct-debits or subscriptions you won't be using, redirect or hold your mail, and auto-pay for your bills. And just before you get back, ask someone to drop in and do a quick dust and fill the fridge with a few essentials so you don't have to go to the shops as soon as you get back.
Sure there's a lot to think about and plan before you jet off, but once you've laid the groundwork it's well worth it. Longer holidays are an ideal way to explore the world without sacrificing your life at home.