Bliss out in Bali: 6 spots to find peace in Bali
From hitting secluded surf breaks to diving reefs filled with tropical fish and spotting rare birds in national parks, Bali's quieter spots deliver peace, wonder, beauty and awe for travellers who step outside the well-trodden tourist hubs.

As a destination popular with everyone from loved-up honeymooners to families keen on kicking back in a villa for a week, some parts of Bali can get crowded, especially during the school holidays or other peak holiday periods. Thankfully there's plenty of quieter, secluded spots to explore, away from the more frequented areas of Seminyak, Ubud and Kuta.
1. Medewi
West Bali received far fewer visitors than the more popular holiday hotspots, making it a perfect choice for people keen to bliss out in a lo-fi area with a friendly, community vibe. Known for having one of Bali's best surf breaks, surfers will enjoy heading out into the ocean in Medewi. Back on land, beach walks, temple visits, beachside massage sessions and nights dining at casual family restaurants selling fresh seafood at unbelievable prices are all on the agenda. With the accommodation options being a mix of locally-owned guesthouses, small resorts, private villas and homestays, this slice of beachside, rural paradise is ideal for anyone who wants to recharge their batteries away from the tourist crowds.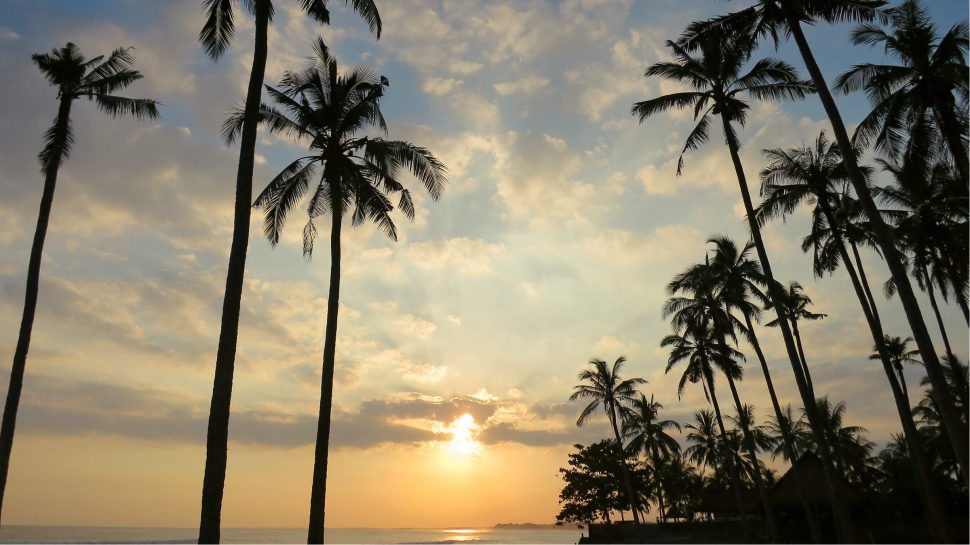 2. Pemuteran

Located in northwest Bali, divers and snorkellers will love kicking back in sleepy Pemuteran. Perched within striking distance of the famed reefs of Menjangan Island, a resort or homestay in Pemuteran is the ideal place to retreat after a day of aquatic adventures. Consistently rated as one the area's best dive spots, the reefs around Menjangan Island are home to huge numbers of tropical fish, and with the water tending to be calm and clear, a snorkelling day trip on a boat from Pemuteran is achievable even for beginners. While not overdeveloped, the area does have enough places to stay, eat and play to ensure a thoroughly successful beach break – minus the crowds.
3. Lovina

A solid alternative to Kuta, this beachside resort town found in northwest Bali offers all the sun and palm trees needed for a beach break, without the freneticism of Kuta. Offering everything from simple beach bungalows to deluxe resorts and boutique stays, Lovina has something for all types of travellers including families, couples and solo adventurers. With a broad range of food options on offer guests can choose to chow down in vegetarian cafés with organic menus, sip cocktails in sleek restaurant bars or head to the night market for affordable street food bites.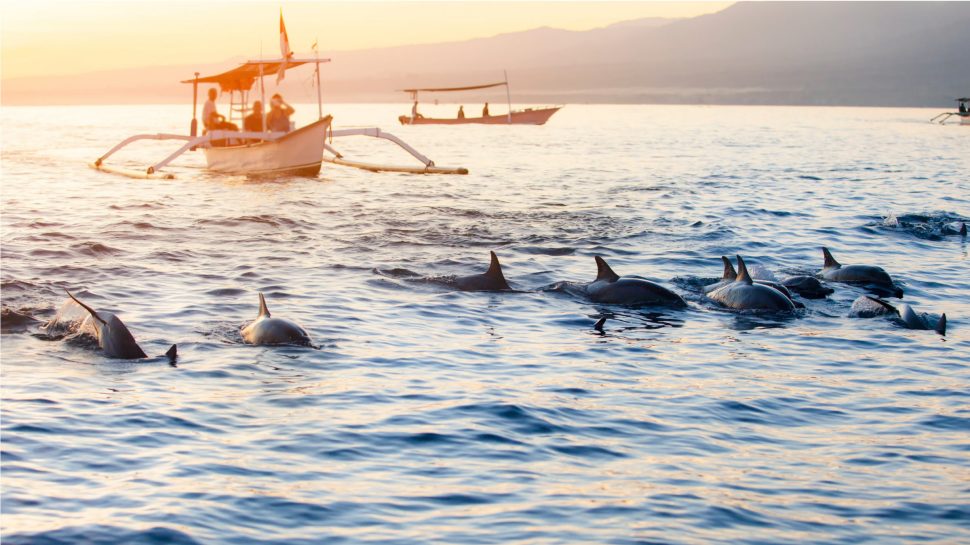 4. Nusa Lembongan

Like many other parts of Bali, laidback Nusa Lembongan is undergoing change with development bringing new buildings and life to the formerly sleepy island. Despite this, the small island of Nusa Lembongan is still one of Bali's more under-the-radar spots in comparison to the party scene of Kuta and yoga schools of Ubud. By night, guests can bed down in anything from luxurious private villas to basic beach huts here. During the day the island abounds with outdoors activities, including surf lessons, snorkelling day trips and cruises. Easily reached by boat transfer from the popular travel hubs of Kuta, Ubud, Seminyak, Canggu and Jimbaran, Nusa Lembongan is the perfect place to chill out for a few days away from the busier parts of Bali.
5. Munduk

This peaceful mountain village located in the highlands of Bali offers travellers a totally different perspective of Bali. Far from the beach resorts, bars, boutiques, clubs and cafes of Kuta, Munduk is best reached by private car or motorcycle. Thanks to a cooler climate and ample rainfall, this area is one of Bali's greenest, with trekking to waterfalls and cycling past rice terraces being top ways to experience the incredible landscapes of this underdeveloped (and underrated) region. Accommodation options tend to be family-owned, so expect to choose from low-cost homestays and simple guesthouses run by welcoming hosts.
6. West Bali National Park

Nature lovers, birdwatchers and outdoors enthusiasts will enjoy exploring the wilds of West Bali National Park on foot. Located 90 minutes from Lovina, this national park is best explored with a local guide – something that can be arranged quite easily at the park's offices. Along the trail, walkers can expect to see plenty of birds, with more than 160 species calling the area home including the beautiful yet endangered white Bali starling. Apart from birds, wild boar, wild deer and a number of striking flowers and plants can also be spotted in this large national park. For a real treat, guests can stay at the only accommodation provider located within the national park – an exclusive resort offering 22 opulent rooms and a range of impressive amenities including butler service and a private infinity pool. If staying within the park isn't an option, a modest selection of small resorts and guesthouses can be found within a few kilometres of the national park. Regardless of where you stay, a visit to West Bali National Park should be on the agenda for anyone keen to experience Bali in its most pristine, natural state.
Don't forget to organise your travel insurance1 and TravelSIM before you leave.