Get out of town: Six small towns in New Zealand that are worth visiting
Beyond the big cities, New Zealand is hiding a treasure trove of towns worth visiting. From small towns full of architectural gems to sleepy hamlets surrounded by farmland, good things come in small packages in New Zealand.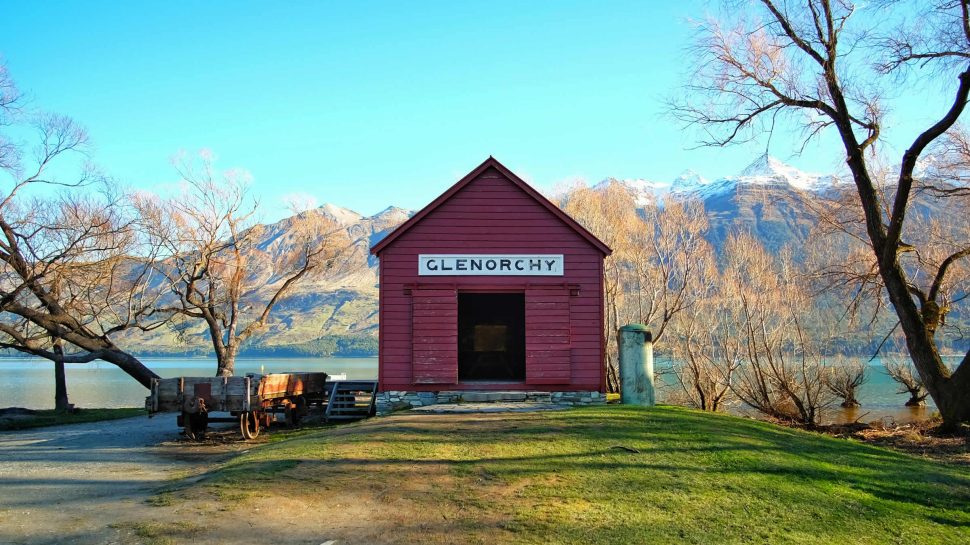 Spending time in New Zealand's cities and tourist epicentres is a good idea, yet there's nothing quite like being immersed in a small town for a few days. Beyond the buzz of Auckland, Queenstown, Christchurch and Wellington lie many smaller towns and settlements that offer something completely different to New Zealand's vibrant cities. Here are a few small towns and quieter areas worth stopping into on your next trip to the Land of the Long White Cloud.
Feilding: voted 'New Zealand's most beautiful town' 15 times
They say that beauty is in the eye of the beholder, but when it comes to Feilding the verdict is unanimous. Voted 'New Zealand's Most Beautiful Town' an impressive 15 times, photogenic Feilding is one of the North Island's most picturesque places. Edwardian buildings and flowers in bloom give Feilding a vintage feel, with museums and antiques shops adding to the heritage-filled atmosphere. As a small town with a relaxed population of laidback locals (and no traffic lights), Feilding is the perfect spot to retreat for a lo-fi weekend. Surrounding farmland offers everything from boutique stays on lavender farms to luxe glamping options and quaint bed and breakfasts run by friendly hosts.
Napier: for lovers of Art Deco architecture
Located in the idyllic North Island area of Hawke's Bay, visitors to Napier can step back in time in this city full of well-preserved Art Deco architecture. Home to many distinctive buildings built in the 1930s, Napier is a visual feast for lovers of architecture and all things vintage. A self-guided walk around the town reveals history, art and plenty of striking buildings worth taking photos of. While Napier is known for its interesting architecture and yearly festival celebrating the Art Deco period, its location ensures it's a great launching point to experience wine tasting, cycling and bird watching in the surrounding countryside.
Glenorchy: explore the great outdoors and take in film-worthy landscapes
Only 45 minutes from Queenstown, stunning Glenorchy is custom made for outdoor pursuits in nature. A favourite with filmmakers, Glenorchy's swoon-inducing landscapes have featured in many films and television series including the Lord of the Rings trilogy and the Narnia movies. A bucolic paradise surrounded by native forest, mountain ranges, farmland and crystal-clear waterways, Glenorchy's small population of 500 ensures the small town has enough cafes, restaurants and boutique hotels to hold the interest of visitors. Horse riding, hiking, fly fishing and kayaking are popular experiences yet taking it easy in a rustic cabin, cosy cottage, wilderness lodge or lakeside retreat is also a smart way to appreciate the scenic beauty and serene stillness of this out-of-this-world place.
Cromwell: step back in time to the gold rush era
Located in the Central Otago region about 50 minutes from Queenstown, slow-paced Cromwell offers visitors a quieter spot to relax away from the party scene at Queenstown. With a population of just under 5000 people, Cromwell is a small slice of pastoral bliss yet is still big enough to lure visitors in for a day or two. Once a gold mining town, visitors can stop by the heritage precinct, ghost towns and remnants of old miner's cottages dotted throughout the region to get a feel for what life was like during the gold rush. As a serious grower of stone fruit, Cromwell's orchards and roadside stalls are the best spot to pick up tasty apricots, peaches, plums and cherries. Visitors can even spend an afternoon picking their own cherries straight from the tree.
Havelock: dine on world-famous mussels and cruise sunken valleys
With a population of just under 500 people, this small town is worth a visit if travelling through the northern part of New Zealand's South Island. Known for producing some of the tastiest green-lipped mussels in the world, sleepy Havelock is a must-visit for mussel fans keen on savouring this local delicacy at one of the town's cafes or restaurants. A daily cruise out to the incredible Marlborough Sounds leaves from Havelock Marina and includes a trip to a mussel farm within the journey. Fishing fans can throw a line out with the local marina regularly running fishing charter tours also. As a small town, Havelock's accommodation options are limited to small, locally-owned bed and breakfasts, motels and camp sites but what Havelock lacks in five star hotels, it makes up for in genuine, small-town charm.
Russell: seaside town with coastal charm
Home to about 800 locals, seaside Russell is a secluded spot to spend a few days exploring the pristine Bay of Islands area. This stretch of coastline is perfect for sailing, kayaking and game fishing while the town of Russell itself is an interesting blend of history and modernity. Once a rowdy town full of sailors, Russell is now a quiet town favoured by a small band of local residents and a steady drip of visitors from near and far keen on exploring this serene slice of New Zealand. Whether staying in a campervan, a boutique motel, homestead or luxury beachfront villa, Russell's coastal charms are best enjoyed slowly.

Ready to hit the road and see some sights? Make sure you're covered for road-tripping New Zealand and organise your travel insurance before you go.