The top 6 market destinations in China
China's cities are a study in astonishing contrasts: gargantuan malls tower over street markets, ancient pagodas are swamped by concrete skyscrapers. Historically, its cultural legacy is enormously influential as the oldest cradle of civilisation, not to mention one of the most vital. Today it's a modern nation that is shaping our present and future in significant ways. Experience this blend of ancient history with dizzying modernity at the country's street markets, an opportunity to sample the 'old' and the 'new' China.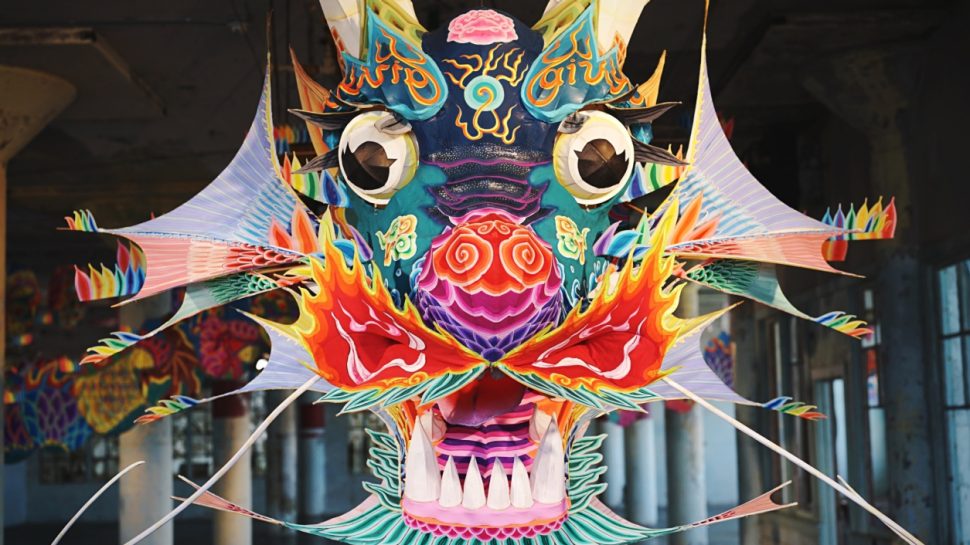 Savvy shoppers will be dazzled by the glut of silk, cashmere, linen, denim and wool on offer at Shanghai's South Bund Fabric Market, which houses hundreds of seamstresses and tailors across three levels. Vendors love a haggle, and those with an especially strong bargaining game could nab a bespoke suit, a monogrammed dress shirt, wedding dress, or a buttery leather jacket at a steal. While some stalls have sample garments as reference points, taking a magazine photo of your desired outfit — or better yet, an item you'd like copied — is highly recommended. Open every day from 9am to 6pm, cards aren't accepted at most stalls, so bring cash.
Meanwhile, the artistic enclave of Tianzifang) in Shanghai's Old French Concession quarter feels a world away from the frenzied, hypermodern landscape of the rest of the city. The first thing you'll notice is the prevalence of shikumen dwellings — an increasingly rare architectural style combining Chinese and Western design elements unique to Shanghai. Prepare to be a little discombobulated by a sprawling maze of alleyways, with stalls, cafes, and bars nestled in the area's nooks and crannies. Tianzifang is renowned for its arts and crafts offerings, which makes it the ideal spot to scoop up some original artwork from stalls and design studios, as well as unique handicrafts, ceramics, esoteric souvenirs, and Qing Dynasty coins.
A market to enchant shoppers seeking a more traditionalist bent. Brimming with Chinese antiques and artefacts over an area of 520,000 square feet, Panjiayuan is a colossal flea market that resembles a giant history museum. All manner of wares are on offer: calligraphy tools, musical instruments, Tang Dynasty knock-offs, porcelain, jewellery, carvings and old propaganda posters will tempt the wandering eye. Bear in mind that ivory and bone crafts are sold here, which may fall foul of Australian customs regulations, so it's best to familiarise yourself with what can and cannot be brought back into Australia.
A smorgasbord of collectable items such as ancient coins, stamps, metalware, jewellery, artefacts from the Cultural Revolution and general bric-a-brac. Negotiate hard for a bargain, but be wary of vendors' claims of authenticity — if you're looking to drop some serious cash on a genuine Ming vase, seek the advice of an expert first.
Tea lovers and history buffs will know that the origins of the beloved caffeinated leaf derive from China, where tea was first used as a medicinal beverage during the Shang Dynasty in 1766-1050 BC. Travellers to Beijing will know when they've reached Maliandao Tea Market upon sighting the majestic statue of Lu Yu, the eighth-century sage who wrote the world's first book on the cultivation and drinking of the world's most popular caffeinated beverage. Shoppers can immerse themselves in history, rituals and ceremonies of the world's oldest tea culture. Shoppers can sample or buy an array of jasmine, oolong, white and green tea, and pu-erh, and can peruse a vast collection of porcelain tea sets.
After working up an appetite, travellers can join the hungry hordes making a beeline for Wangfujing Snack Street, an all-hours hotbed of street delicacies ranging from noodles, pancakes and dumplings, to more unconventional fare such as scorpion skewers, silkworm cocoons and fried sea horses.

Prepare your stomach and your wallet for Snack Street, organise your travel cash before you go.