Rise early and make the most of a day in Beijing
Home to ancient hutongs, an emerging arts scene, some of the greatest architectural wonders in the world and more opportunities to eat than you can poke a stick at, Beijing is a big city to take on. If you've got just one day to spend in China's capital before heading off to explore the Great Wall, here's how to do it.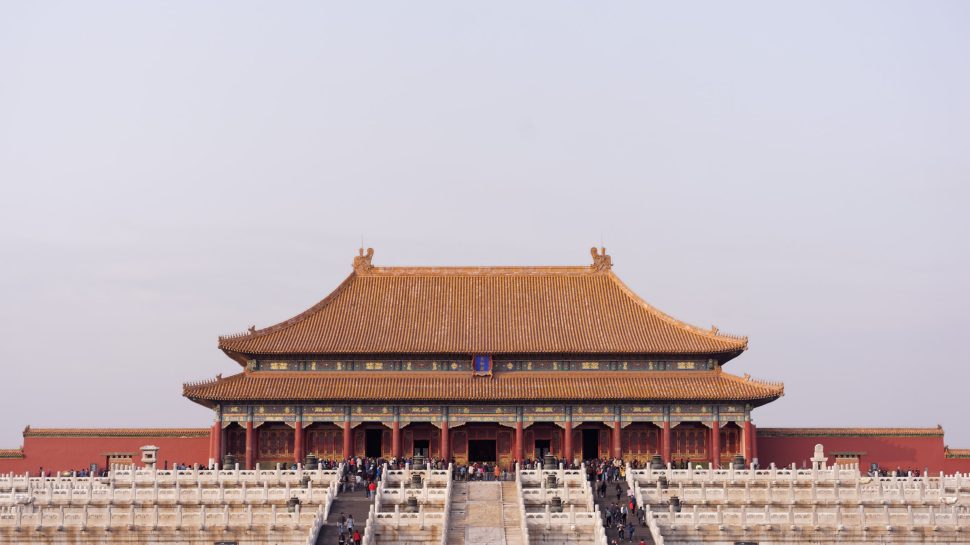 Early morning

Rise early in time to watch the raising of the flag ceremony at Tiananmen Square. A popular activity with local Chinese tourists visiting from different parts of the country, this short ceremony is held at a different time each morning, so ask your hotel staff or check online to find what time the flag will be raised while you're travelling in Beijing. Military guards flank the ceremony and control crowds, yet with crowds sometimes forming it's best to get there at least 20 minutes early. Be sure to bring your passport too, as you may be asked for it to gain entry. Afterwards, wander around the hutongs located in the area. It shouldn't be hard to find somewhere serving breakfast as the rest of the city starts to wake up. From traditional jarred yoghurt to steamed buns and warming bowls of congee, a traditional breakfast in a hutong should be tried at least once while in Beijing.
Late morning
Located in the very centre of Beijing, no travel to China would be complete with a visit to the very impressive Forbidden City complex. The biggest ancient palatial structure in the world is popular with tourists, so it's best to get there early to avoid the crowds that build up later on in the day. Filled with a mindboggling 9999 rooms, this is one of China's biggest, best preserved and most visited imperial palaces, so take your time exploring this UNESCO World Heritage-listed site rich in history, culture and folklore. The Hall of Supreme Harmony is a photographer's dream while the hidden corners of this vast complex provide small snapshots of how life must have been here centuries ago.
Lunchtime
Close to the Forbidden City, the Nanluoguxiang neighbourhood is a top spot to enjoy lunch after a morning of uncovering imperial treasures. Built more than 700 years ago, this area is known for its traditional hutongs (alleyways) filled with small shops selling everything from dumplings to fresh bread, ice cream, cold beer and more. Western and local food options are both plentiful here, so tuck into whatever you fancy, then poke your head into one of the many boutiques selling locally-made art and crafts. This area is also home to western-style coffee chains, so if you've got a hankering for some caffeine, then there's no shame in ordering an iced latte to fuel your afternoon adventures in Beijing!
Afternoon
China's contemporary art scene is on the rise thanks to a growing appreciation of local artist's talents and newfound prosperity leading cashed-up locals to invest in the work of contemporary artists. One of the best places to engage with the local arts scene is at the 798 Art District (also known as Dashanzi). A sprawling collection of galleries and art spaces housed in communist-era factories and industrial buildings, this arts district is the perfect place to spend an afternoon appreciating the inventive work of young Chinese artists. From large galleries full of influential work from big name artists to smaller, boutique galleries selling art from up-and-coming artists, this place covers all bases. Photographers will enjoy the unusual, open-air sculptures scattered throughout the precinct while street art fans will love the edgy street art and colourful murals. It's possible to pick up some art pieces at affordable prices here, so perhaps invest in a statement piece to hang back at home?
Evening
By night, head to the Houhai area to get in touch with the local food and wine scene. A popular area for bar hopping, Houhai is home to a cluster of bars and restaurants popular with locals and foreigners alike. Stop into a traditional restaurant for a roast duck feast, hang out in a small bar with a cocktail in hand, check out a live music performance in a wine bar or head down a hutong to buy rice cakes and other low-cost snacks from street food vendors. Afterwards, wander down to Shichahai Lake to admire the mix of modern and traditional buildings dotted along the shore.

Don't miss a thing in Beijing, organise your travel money before you go.