How to see the best of Shanghai in 24 hours
With a rich cultural history, a wealth of architectural gems, strong culinary traditions and a thriving contemporary art scene, Shanghai is one of China's most exciting cities for shopping, eating and exploring. Discovering the wonders of Shanghai can be overwhelming thanks to the sheer size of the city, however with this simple itinerary you can experience the best of Shanghai in 24 hours.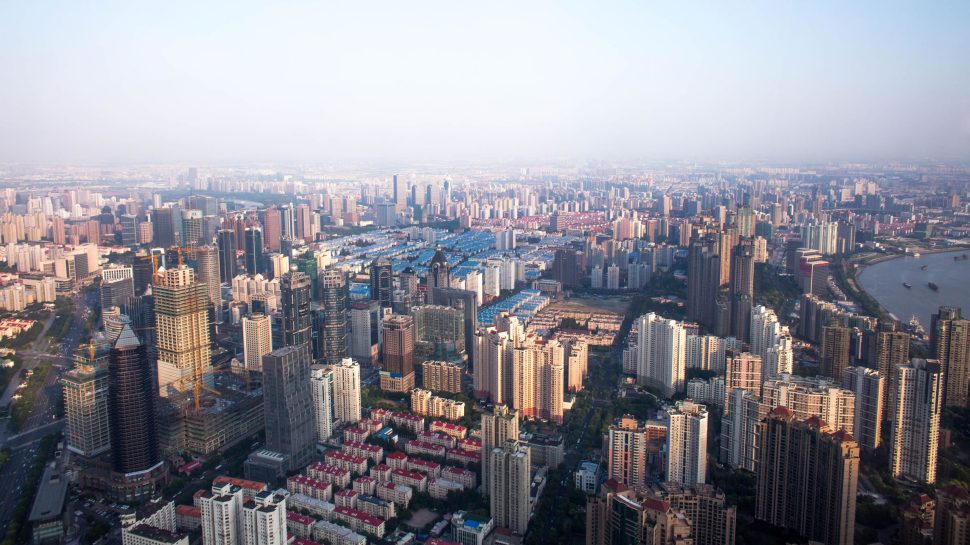 Early morning: Start the day with a walk through the tranquil Yu Garden. Easily accessible by subway, this garden is a pocket of paradise in the middle of a frenetic city. Located in Old Shanghai, this historic garden was first built in 1559 yet still stands today. These days, locals and tourists can be found admiring the pavilions, ponds, caves, and ornate dragons that have captivated people for centuries. As one of China's most impressive classical gardens this place can get pretty busy, so best to head here early before the crowds arrive. Gates open early – be there!

Late morning: After soaking up the serenity of the Yu Garden, head to Mid-Like Pavilion Tea House located next door. Also known as the Huxinting Tea House, this is one of China's most famous teahouses. Sitting on stilts in the middle of a peaceful lake, this is an ideal spot to sip on tea in a traditional setting. With a long history of providing guests with a premier tea experience, this tea house has hosted the likes of Queen Elizabeth II and is considered a must-visit place for any discerning tea drinker, architecture admirer or history buff.
Lunchtime: No trip to Shanghai would be complete with a shopping trip to Nanjing Road. Sure, it's one of Shanghai's busiest areas but it's also a good place to stock up on souvenirs, revamp your wardrobe and grab a bite to eat, all at once. Stretching from the Bund to the People's Square and beyond, this world-famous shopping street is also home to the Shanghai Museum, Jing'an Temple, Shanghai Grand Opera Palace and one of Shanghai's biggest contemporary art galleries. If you're after designer and luxury goods then the high end boutiques and malls of Nanjing West Road is your best bet, while Nanjing Road Pedestrian Street is a boon for stationery fiends and book lovers. After you've shopped up a storm, refuel nearby at Huanghe Road. Known as a food street, this spot has everything from cheap and cheerful steamed dumplings to French-style pastries. Whether you choose to grab a quick bite from a street food vendor or dine-in at a café or restaurant is up to you.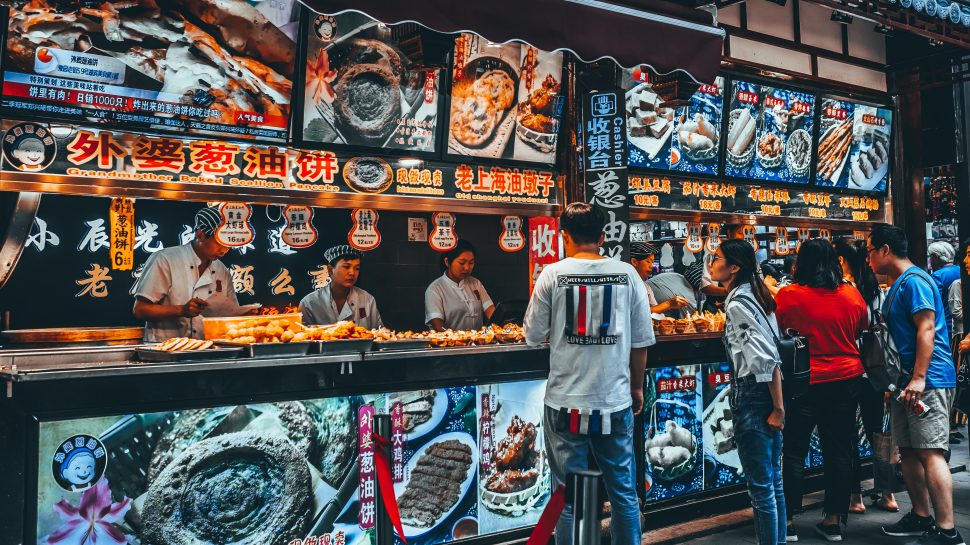 Afternoon: For a history lesson, architecture tour, shopping jaunt and coffee break all in one, spend the afternoon wandering around the heritage-filled French Concession area. Filled with the charm of yesteryear, this corner of Shanghai lets its French influences shine through with tree-lined boulevards, Art Deco buildings and narrow alleys filled with unassuming wine bars, boutiques and coffee shops. This quiet, highly walkable area is made for strolling, so it's the perfect place to wander for an afternoon, especially along one of China's most beautiful roads, Huaihai Road. Cafes and tea salons are hidden away in unlikely places throughout the French Concession, so be sure to explore alleyways, industrial buildings and hole-in-the-wall shops to find cosy cafes selling pretty cakes and delicious brews.
Evening: A dinner cruise along the Huangpu River is one of the best ways to take in views of Shanghai's glittering skyline by night. Watching old Shanghai meet the new Shanghai, the cruise travels along the iconic Bund waterfront area filled with colonial-era buildings, some of which date back to the early 1800s. On the opposite side of the river lies the modern side of Shanghai, with futuristic skyscrapers and towers dominating the skyline. Cruising along the Huangpu River at a leisurely place allows for plenty of time to take in this spectacular city with dinner and drinks at hand.
Late night: It's well known the people of China love karaoke, so while in Shanghai why not make like the locals and belt out a few hits during a late night karaoke session? Karaoke bars aren't exactly hard to find in China's big cities and Shanghai is no exception. Called KTV lounges in China, karaoke venues are scattered across the city, with most having western hits mixed within the playlist. From upscale karaoke rooms owned by popular karaoke chains, to no-frills karaoke lounges, ending the night on a high note isn't hard in Shanghai.

Make the most out of 24 hours in Shanghai, organise your travel money before you go.