Canada Travel Insurance
Named the best country to travel to in 2017 by Lonely Planet, Canada is one destination you can't afford to miss. There's plenty to experience, whether it's Canada's large cities like Toronto, Montreal and Vancouver; or in the majestic Canadian Rockies and ski towns like Whistler and Lake Louise. There's an incredible array of national parks to experience too - 42 to be exact!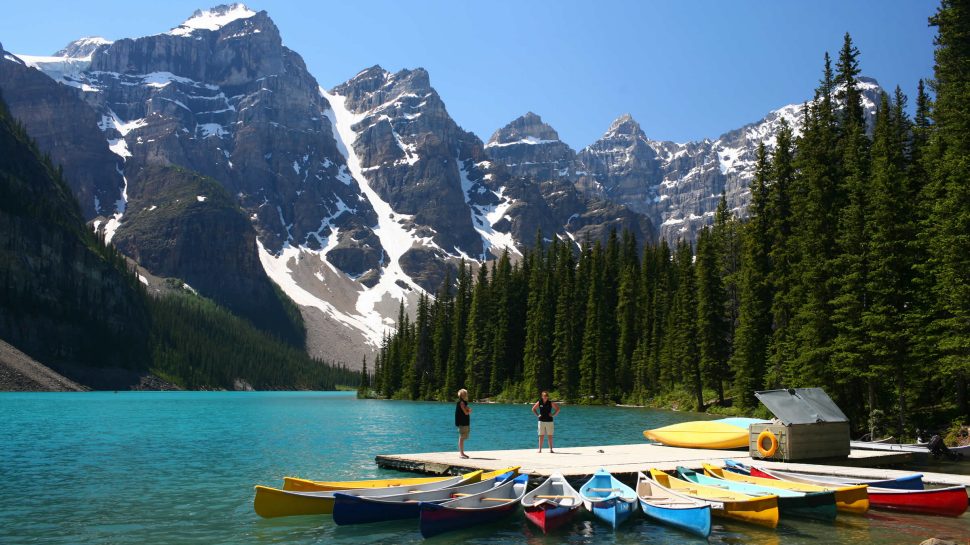 With so much to discover, it's a good idea to check your travel insurance policy meets your individual needs and gives you the freedom and flexibility to do all the activities you want to.
A diverse experience for everyone
Canada really does have something to offer everyone – whether you're a family, outdoor enthusiast or adrenaline junkie. If you're getting back to nature, sticking close to the city or hitting the slopes, it's important to know exactly what your travel insurance policy covers you for.
With Australia Post travel insurance, you can travel with peace of mind knowing help is only a phone call away, 24 hours a day, 365 days a year1.
We've got you covered, coast to coast
Canada has more water than anywhere else in the world. Want to hit the West Coast by kayak? Explore the open ocean in New Brunswick? You'll be pleased to know that any of our International Comprehensive Plans or International Basic Plans automatically include a range of popular water sports—at no extra cost. These include:
jet boating
jet skiing
kayaking
parasailing
surfing
white water rafting
Keep in mind that your participation in these activities is still subject to our ordinary terms of cover. You can find these here, in our combined FSG/PDS (PDF 696kB).
Ski in, ski out - your ultimate ski destination
Canada boasts some of the world's best ski resorts like Big White, Whistler and Sun Peaks in British Columbia. If you're hitting the slopes during your stay in Canada, it's important to know what activities you'll need to pay an additional premium for and what exclusions apply.
Ski accidents can be costly. But for an additional premium, it's easy to add quality snow skiing, snowboarding or snowmobiling cover to any of our travel insurance policies. There are three exclusions—skiers and snowboarders will not be covered if they are either:
off-piste
racing 
participating in a professional capacity  
$Unlimited medical and dental coverage
Medical care for foreign travellers can be expensive in Canada. The Canadian government doesn't pay any hospital or medical services for visitors. So if you fall ill or are involved in an accident while travelling in Canada, it's reassuring to know you have access to a 24/7 emergency team1.
A travel insurance policy with us will ensure you won't get left out of pocket. With the International Comprehensive Plan, you have access to unlimited overseas medical and dental expenses2. It's all part of the outstanding care we deliver to look after all of our customers while they're exploring the world.
While we include many pre-existing medical conditions automatically, please visit our product disclosure statement for more information about conditions we cannot cover and those that require you to complete a quick medical assessment online. You can complete this as part of your travel insurance quote here or call us on 1300 728 015.
Ready to take in the beauty of Canada? Find out more about travel insurance for Canada.