How to calculate your travel budget
Holidays are for relaxing. The last thing you need to be worrying about is running out of money. So, the best way to avoid stress about savings is to plan a holiday in advance. Creating a travel budget planner is easy. Here are a few budgeting tips to help plan your next holiday.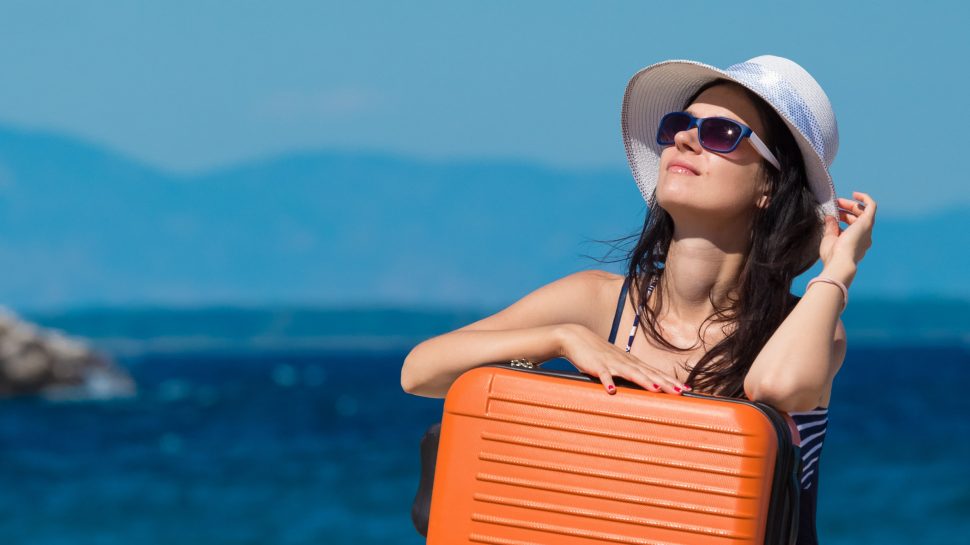 Travel costs before you leave

The best place to start is with those costs that accumulate before you leave home. Getting up-front costs out of the way allows you to focus on what you're supposed to be doing on vacation (i.e. having fun).
There are plenty of ways to approach your travel budget planner – there are plenty of online budget calculators to help you if needed. But, you can also create your own spreadsheet to tally up costs, or use the tried and tested back-of-the-envelope method.
Here are a few of the costs you should consider before you leave.
Flights
Potentially the biggest expense of your entire trip, flights are the major item on your travel budget. Obviously, it's easy to buy these online via an aggregator website that allows you to compare flights; direct via your airline of choice; or through a travel agent. It's worth considering what time of year you plan on travelling. Flights during peak season are generally more expensive, so if you're happy to risk a little inclement weather, you could potentially save a lot of money.
Accommodation
Your next serious expense is accommodation. Sites like lonelyplanet.com are an invaluable resource for getting a rough estimate of what a room's worth in your destination of choice, and again, booking aggregator sites such as trivago.com, lastminute.com, hotelscombined.com.au and webjet.com can help you compare prices. Sharing services such as Airbnb have seriously changed the accommodation landscape all over the world, and can deliver a more unique experience than you'd get in your standard hotel. Of course, you're totally free to arrange accommodation once you arrive, but it's harder to control both the quality and the cost of your room when you're under pressure to get off the street. Similar to flights, hotels generally charge a premium for staying in the peak season, so consider going at a less popular time of year as you may find it more cost effective.
Passports
Does your passport have a minimum of six months left before it expires? It's definitely worth checking! You'll often need a valid passport to book flights and accommodation overseas, and to process your foreign VISAs, let alone leave the country, so this is a non-negotiable cost. Thankfully, Australia Post has you sorted for all your passport needs, from new photos to postage.
Staying local
One cost that's increasingly easy to get out of the way early is travel within your destination country. Once you've got an itinerary in mind, it's easy to book rail travel, domestic flights, buses, drivers or hire cars from home. If you're planning to drive yourself, it's important to factor in petrol prices - sites like journeyprice.co.uk or gasbuddy.com can help you calculate costs in advance.
Vaccinations
Be up to date with immunisations before you head overseas. They don't come cheap - think upwards of a couple hundred dollars - but it's more than worth visiting your local GP or specialist travel doctor to get costs directly. For the latest advice on health considerations - and on security issues - the Department of Foreign Affairs and Trade has a comprehensive online resource at smartraveller.gov.au to help you factor immunisations into your travel budget.
VISAS
While a number of countries have an open-door policy with Australia, many require travellers to apply for an entry VISA in advance. There's usually a processing fee, so it's sensible to factor this into your travel budget calculations. Once again, smartraveller.gov.au is an excellent resource for researching your entry requirements. Foreign consulates can often take an unexpectedly long time to be approve your application, so apply for your VISA well in advance.
Travel insurance
Although it's possible to plan for most of the ways you'll spend money on your trip, there's always something you just can't control - a lost wallet, a stolen camera, an unexpected illness, delayed flights or lost luggage. Australia Post can help you calculate basic international cover for overseas medical expenses, or international comprehensive travel insurance1 for everything else in between.
Holidays for your pets
Sadly, our furry family can't join us on every holiday. So, it's worth considering how much it'll cost to keep your cat, dog or lizard in a Pet Hotel while you're away, or whether a pet-sitting and house-minding option would work for you.
Airport parking and transfers
Whether you're planning to drive to the airport and put your car in long-term parking, organise a taxi or Uber, or take public transport, getting to the airport is one cost we often overlook. Add this cost to your travel planner. Discounts are sometimes available if you book ahead of time.
While you're away

No matter how extensively you plan in advance, there are some costs that simply won't come up until you're on the ground.
Spending money - cash, credit, cheque?
Consider how you're going to be spending money overseas. Do you plan to use your credit card? Are you thinking of converting travellers cheques? Will you take a stack of foreign currency you've organised before you go? Taking a combination of all of the above can be a good move. Carrying foreign cash can be extremely convenient for small purchases - and in some countries, the only way to trade. Your local participating post office can help you out with over 60 overseas currencies available in-store and online.
Another option is the Australia Post Travel Platinum MasterCard®. Set a budget, pre-load the card, and you'll know exactly how much you're spending on your trip. Add up to 11 currencies, lock in exchange rates2, and tap, swipe or withdraw local currency everywhere MasterCard is accepted.
Track spending
To ensure you're not overspending - or to find out whether you've got some extra cash - it's useful to keep a log of where your money's going while you're on holiday. Smartphone apps like Trail Wallet or Next can help you keep track of your spending as you go.
Food and drink
Whether you're a gourmand or a food-is-fuel type of person, meals costs can't be overlooked in your budget. If you're looking to save money, it's worth finding accommodation with self-catering facilities. Finding good supermarkets and places to stock up on ingredients is also something worth mapping out before you leave.
Entry to attractions, museums, events
While there are always free attractions, remember to put some money aside for entry to museums and galleries, walking tours, amusement parks, gigs or theatres. It's worth checking out whether you can buy tickets to events before you go, which can help manage your budget.
Taxis, buses, trains and rickshaws
Unless you're on a cruise or guided tour, you're likely to need some kind of public transport while you're away. Factoring in a daily transportation allowance will help you make the most of any savings offered on metro rail or bus services from your first trip.
Tipping
While tipping is very much an optional exercise here in Australia, in some countries it's virtually compulsory. Do a little research into what the expectation is wherever you're travelling, but a good rule of thumb is to reserve 10-15 percent of your bill for tips.
Expect the unexpected!
With all this in mind, you're still on holidays! Make sure you leave yourself the ability to do something spontaneous - whether that's splurging on a great meal, taking an interesting detour or buying that beautiful something. Just make sure you've got a little extra put aside for, well, whatever!