How to make the most of Bali's health hotspots
From organic cooking classes to hip juice bars, meditation rooms and luxury retreat centres, Bali is a wellness destination growing in popularity with health-seeking Australian travellers.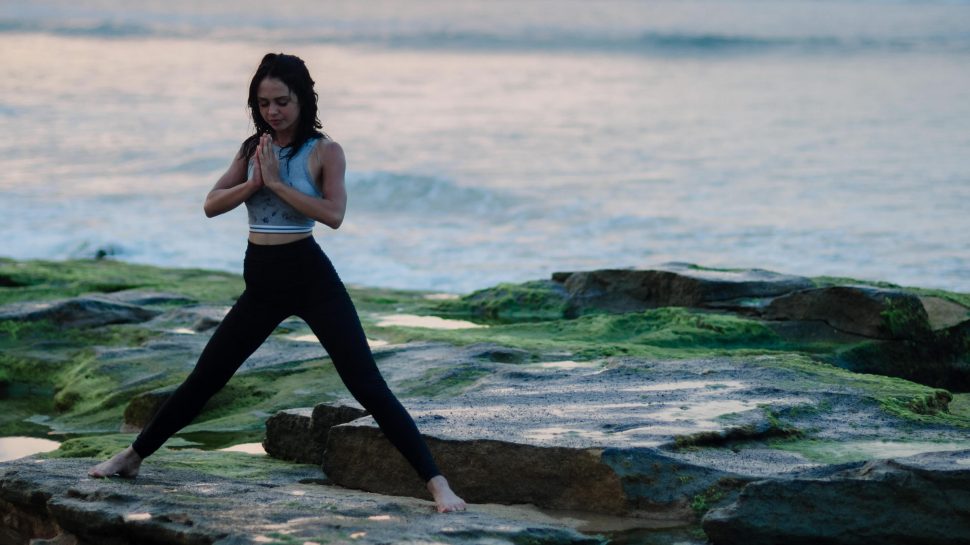 As one of Australia's favourite holiday destinations, Bali is a bit of a hotspot for Aussie tourists in need of a sunshine-filled holiday break. While many people head to Bali to party, a growing number of Australians are immersing themselves in the healthy, holistic side of Bali. In Bali, juice bars, yoga schools, retreat centres and vegan breakfast spots are flourishing, so visitors are only a few steps away from a number of ways to restore the mind, body and spirit. Here are a few ways to make your Bali beach break a healthy one:
Hit the yoga mat
In the past few years, Bali has seen yoga studio numbers multiply at a rapid rate. Whether staying in hip Ubud, upscale Seminyak or family-friendly Sanur, yoga schools and studios can be found almost everywhere in Bali. Simply drop in for a casual class if you're short on time, or choose to enrol in a course if you want to practise each day or be immersed in the yogic way of life for a little longer. While some people do yoga to keep their bodies lean, toned and flexible, others are attracted to the other payoffs that come with spending time on a yoga mat. Many people report experiencing more clarity and sense of calm after a yoga class, so if you're finding it hard to unwind while in Bali, a yoga class is a good way to let go and bring a sense of peace to your day.

Hike & cycle
While many people associate Bali with the beach, Bali's mountain trails and countryside is perfect for hiking and cycling. Adventurous travellers with energy to burn may enjoy trekking to the top of Mount Batur or Mount Agung to watch the sun rise, while a shorter hike to one of Bali's many waterfalls or natural springs may be a better option for families with children. Hiring bikes for a leisurely cycle through the traffic-free countryside, past rice paddies, farming communities and small villages is a great activity for adults and teens alike. Stopping in for a fresh juice or lunch at a local eatery along the way is a good way to break up the ride and rest your legs before heading off again. Travellers can choose to be a part of an organised group tour with a local guide or simply go it alone for some independent exploration of rural Bali. Regardless of how you approach a day of hiking or cycling, this type of activity is an ideal way to see a side of Bali away from the bustle of the busy towns.
Retreat from the world
From chilled out retreats without many rules to stricter retreat centres where coffee, dairy, meat, alcohol and more is strictly off the menu, Bali has many retreat centres to suit all types of travellers. Taking time out from your stressful work life is essential to ensuring optimal mental and physical health, and sometimes this can't be achieved at home. Heading to a secluded spot like Bali is one of the best ways to get the physical distance needed to relax, recharge and reset. Whether travelling alone, with friends or a partner, a retreat typically involves a combination of meditation, yoga and other light exercises, and therapies like massage, acupuncture and body treatments. Sleeping in, reading novels, lazing by the pool and eating healthy, light meals also factor in most retreats. While some people head to a Bali retreat keen on weight loss or beating a caffeine habit, many just go to take some time out of their busy lives. Retreat centres in Bali range from high-end, five-star hotel retreats to more rustic, affordable spaces run by locals – either way, Bali is one of the best places in the world to bliss out.
Try some saltwater therapy
You don't necessarily have to spend up big on retreat holiday packages or expensive natural therapies in order to restore wellness in Bali. With the coastline right at your doorstep, the ocean beckons with swimming, surfing and long walks on the beach providing a kind of saltwater therapy of its own.
Some researchers believe that swimming in seawater can be linked to a range of health benefits, including boosting circulation, increasing immune function and helping alleviate many skin conditions. There is also evidence to suggest that exercising in nature (such as swimming in the ocean) can have a positive impact on mental health disorders like anxiety and depression. So with kilometres of coastline to explore, Bali is custom-made for a refreshing, restorative dip into the sea.
Cook up a storm
Learning how to cook healthy, wholesome meals is one of life's greatest skills. In Bali, travellers can learn to cook regional dishes on a rustic, organic farm in rural Ubud or uncover the secrets to whipping up a traditional Balinese feast in a cooking school housed within a sleek guesthouse. Coming home with newfound cooking skills is also a fun way to bring a little slice of Bali home with you to share with your friends and family.
Don't forget to organise your travel insurance1 and TravelSIM before you leave.