6 useful apps for stress free travel
Travelling is not always smooth sailing, and often to make your holiday as enjoyable as possible, you need to be organised and plan ahead. From working out the quickest or cheapest travel route, to choosing the best local wine bar, here are a list of useful apps that will help your holiday be as stress free as possible.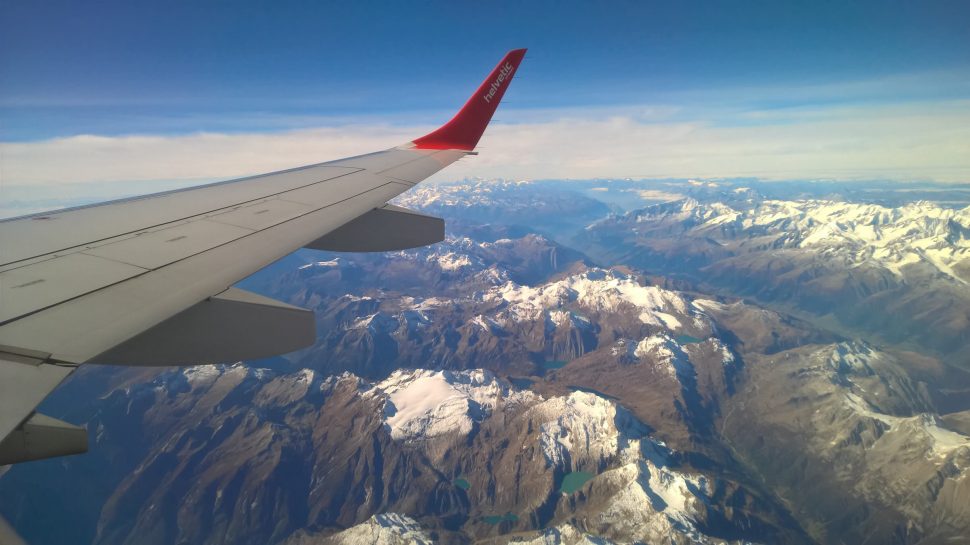 If you leave your packing to the last minute, or just dread packing period, PackPoint is for you. PackPoint provides you with a coherent packing checklist based on data you input. Fill out how long, where to, and the types of activities you will get up to whilst travelling, and the app organises a customised packing list tailored to those details.
Along with taking into consideration whether you're travelling for business or leisure, the app also checks the weather at your intended destination and factors this in also. You can edit the suggested list and share a list with your travel buddy.
How do I get there? – Rome2Rio
Getting around in a foreign city can be a tricky task. If you're looking for a way to see the overall picture on ways to get from one location to the next, Rome2Rio is your answer.
Although not yet available on Android, Rome2Rio taps into local and international plane, train, bus, ferry and car services across the world to provide a number of transport options. Users plot a to and from city, landmark, or even a specific address, and the app generates a number of transport combinations. Each combination can be filtered by cost and travel time. The app's ability to delve into local bus services and ferry timetables can be extremely handy if you've never visited a location before.
What should we squeeze in today? – Roadtrippers
This app literally maps out a day or entire trip to make sure you aren't backtracking whilst travelling. Roadtrippers lets you enter your start and final location as well as your interests, and plots the best route for you to take. You can filter out your map by attractions, food and drink, outdoors and more. You can also plot specific items you have in mind that you want to include on your route. You can save your trip and share it to your fellow travelers for them to review and edit. This app is particularly useful if you've hired a car for a day.
Salut! Silahkan! Ciao! Gracias! Learning simple terms in a foreign country can take you a surprisingly long way when you travel. But for when you need to remember a little more than a sentence, and you can't quite decipher what the waiter is explaining, keep Google Translate on standby.
Google Translate offers over 90 languages and acts as a two-way search tool. You can either type a word into search or record a phrase you are wanting to translate, and Google with decipher it for you. The app even offers the option of speech translations to assist with your pronunciation.
Where should we eat? – Townske
This one's for the travelers who want to visit a city like a local. Curated by a number of approved bloggers and instagrammers, Townske aims to take travellers away from the tourist traps and find the best hidden gems each city has to offer. The visually stunning app provides over 3,000 food, drink and sightseeing recommendations across 300 cities. You can search by guide, place or people, and are provided with a map of list locations as well as other suggested guides you might also like.
Where is the nearest Wi-Fi hotspot? – Wifi Mapper
Claiming to have the world's largest Wi-Fi database, this app will help you navigate to your closest Wi-Fi hotspot. Not only does Wifi Mapper locate Wi-Fi hotspots, it lets you know the strength of the Wi-Fi signals. This can be an absolute life saver if you're wanting to avoid roaming fees and need to quickly communicate to someone in another country.
To stay in touch with your homeland and keep overseas data to a minimum, try the Australia Post TravelSIM®.