Travel in California: the top weekend getaway destinations
City life can be stimulating, but sometimes you want to get out of town. In California, an intoxicating combination of rugged coastlines, spectacular natural beauty, and diverse culinary offerings will satisfy even the fussiest of travellers.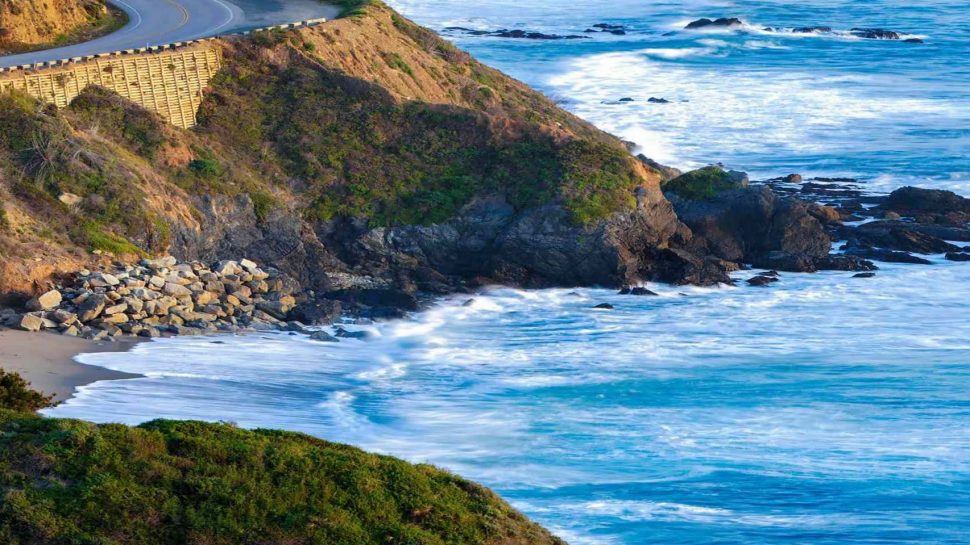 If you're looking for a weekend escape, an activity-packed adventure or a fully-fledged road trip, you're bound to find a getaway that meets your needs – whether you're in Los Angeles, San Francisco, San Diego, or somewhere in the middle.
Take the trek to Yosemite National Park
Yosemite is one of the United States' most visited national parks – and for good reason. About 320 kilometres (a three-hour drive) east of San Francisco, its beauty is sublime. Famed for its magisterial granite walls, lush waterfalls, and sprawling wilderness, it will even enchant the staunchest of city slickers.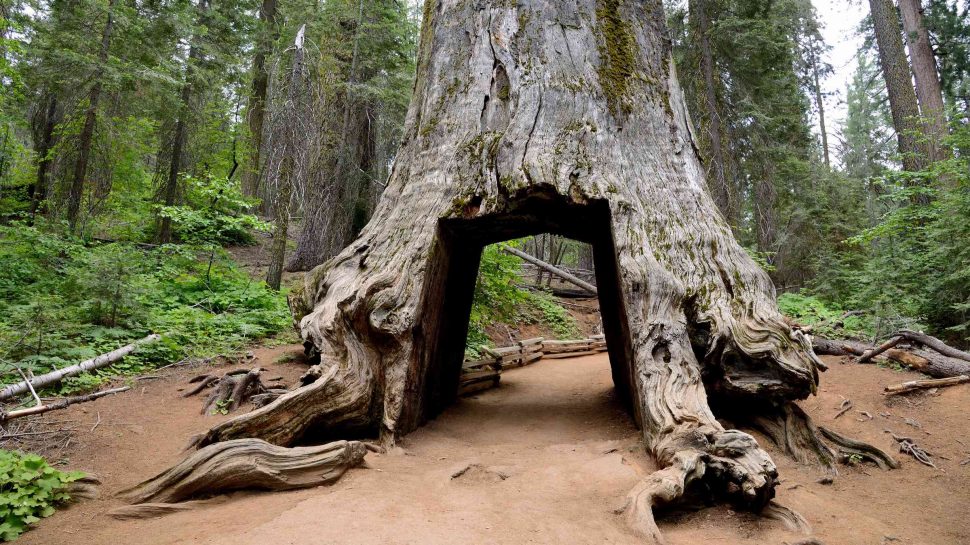 Yosemite can be visited all year round. In summer, it's a popular camping destination for locals and tourists alike – you'll often need to make a reservation (for your tent or campervan) months in advance. In winter, the park transforms into a winter wonderland. There are far fewer tourist buses, but bear in mind that not all parts of the park will be open to the public. Still, there's plenty to keep you entertained: ice-skating, snowshoeing, skiing, sledding, and tubing are all popular during the USA winter months: December, January, and February.
As far as lodging goes, there are a number of options with the park itself, as well as neighbouring towns such as Mariposa, which are about a 40-minute drive away from Yosemite Valley.
Plan a desert getaway to Joshua Tree & Palm Springs
If you're based in Los Angeles or San Diego, a trip to Joshua Tree National Park (a two-hour drive east of LA) could be just the ticket. Its stark desert topography, gnarled Joshua trees native to the area, and rugged geological formations appeal to all, but especially those interested in hiking, climbing, birding, and star-gazing (hot tip: the best time to see the Milky Way with your own eyes is during Summer).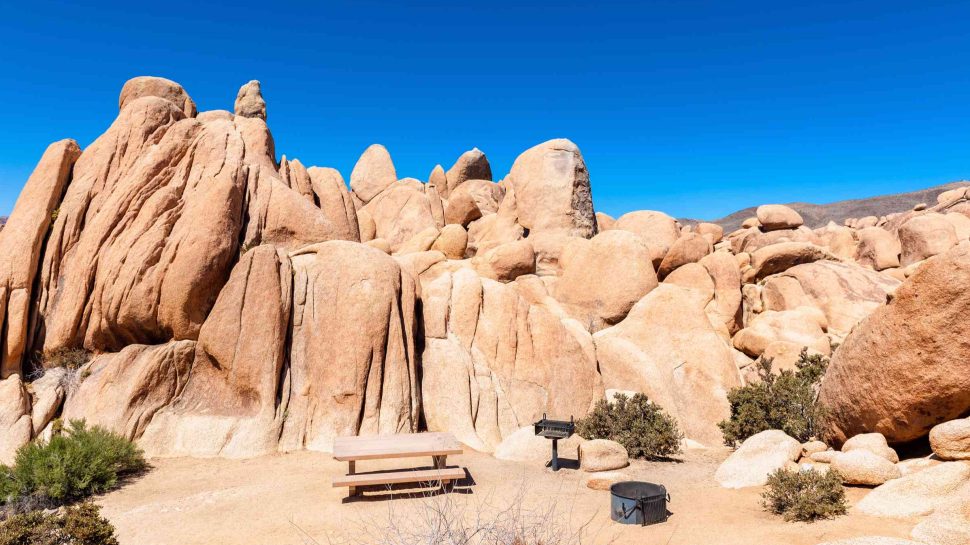 Downtown Joshua Tree is also worth exploring. Vintage clothes boutiques, record stores, succulent nurseries, small batch coffee roasters, and hole-in-the-wall taquerias (Mexican eateries) provide respite after a hike in the park.
If you're curious about the artistic worth of sun-scorched, recycled objects and the wonders of spun yarn, the Noah Purifoy Outdoor Desert Art Museum and the World Famous Crochet Museum will provide plenty of entertainment, as well as some snapshots perfectly calibrated for Instagram.
Fifty minutes' drive west from Joshua Tree is Palm Springs, a town that's undergone a cultural renaissance. Once known as a hot-spot for wealthy retirees, it's become a go-to desert oasis for its mid-century modern architecture (the city has been hosting Modernism Week for almost two decades), striking desert landscapes, accessible hot springs, and luxury spas (its proximity to the Coachella Valley and its attendant music festival has turned it into a something of a hipster enclave.)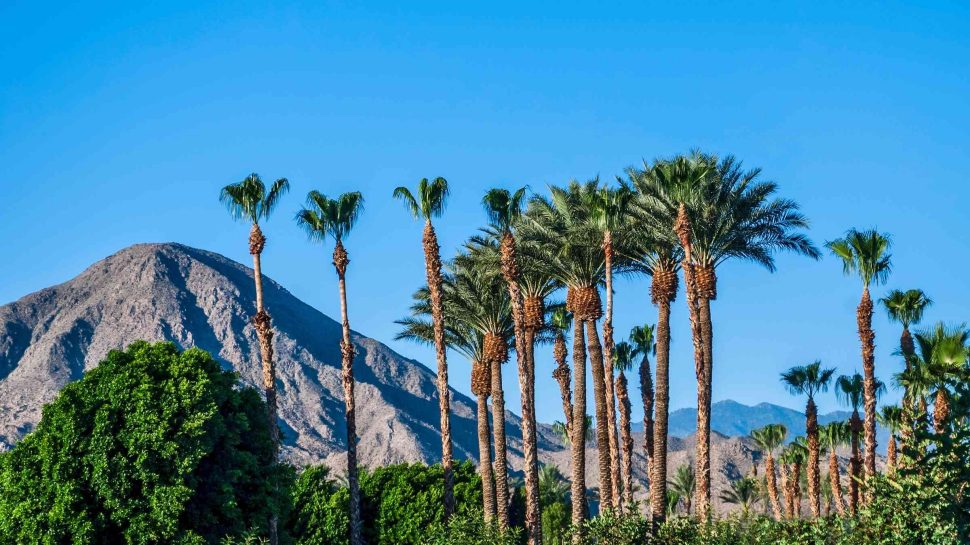 If you'd like a break from lounging around, many visitors choose to ride the Palm Springs Aerial Tramway, which takes you high above the canyons for a breathtaking view of the Coachella Valley from the mountaintops.
The best part about Palm Springs? It's sunny for approximately 350 days of the year, which means parking yourself poolside is always a solid plan. There are plenty of hotels, motels, and Airbnbs to suit all budgets and interests.
Big coastal views in Big Sur
There are coastlines, and then there is Big Sur, home to the longest stretch (95 kilometres) of undeveloped coastline in the US. From Los Angeles, the trip by car takes about 6 to 7 hours; from San Francisco, it's about 4 hours. During the summer months, hordes of people drive along the narrow, severely steep Highway 1 to soak in the region's exquisite, isolated beauty.
Land use restrictions in Big Sur are designed to protect the area from overdevelopment – the area was designed primarily to be experienced in transit, rather than as a destination in itself. This means that accommodation options close to the coastline can be limited. This is particularly the case as the weather gets warmer.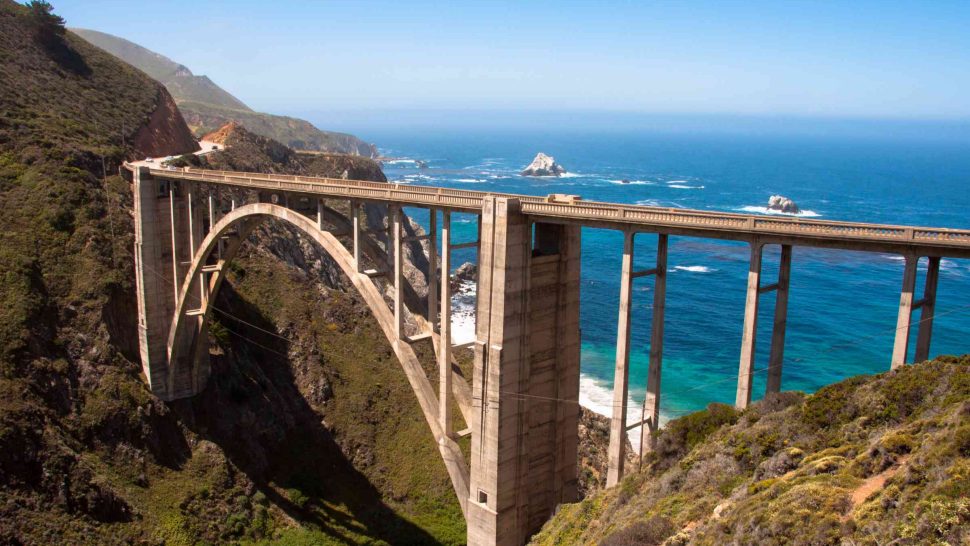 Its remoteness makes it a perfect place for contemplation and communion with nature, so put away that smartphone – reception is scarce. If you're looking for navigation help, swap Google Maps for the old-fashioned kind.
Aside from making the road trip down Highway 1, visitors can hike in nearby Julia Pfeiffer Burns State Park, soak in the New Age teachings at the Esalen Institute, totally disconnect at a retreat at the New Camaldoni Hermitage run by Roman Catholic monks, and satisfy any literary inclinations at the Henry Miller Memorial Library.
A grape escape awaits in Napa and Sonoma
For wine fiends, consider a day trip to the neighbouring counties of Napa or Sonoma in Northern California's wine country – a 45-minute or so drive from San Francisco. Napa is home to more than 400 wineries – it's often referred to as a 'wine Disneyland' for a reason – most of them concentrated in the same area (Highway 29 or the Silverback Trail).
These regions have been a holy grail for wine enthusiasts since 1979, when a chardonnay from Napa's Chateau Montalena beat nine other chardonnays in a blind tasting in Paris. The difference in the two towns lies in their atmosphere.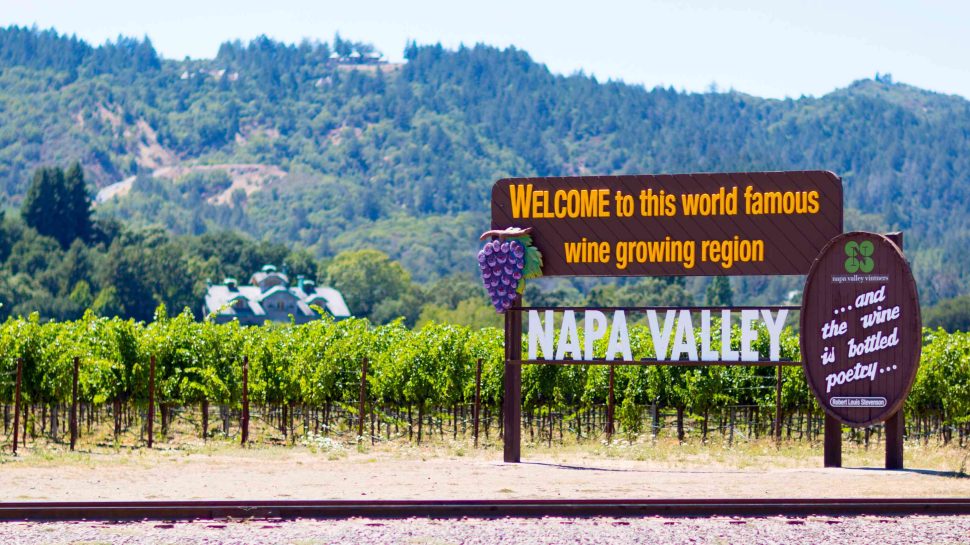 Napa is glamorous and renowned for top-shelf wines (as well as fine dining restaurants by celebrity chefs such as Thomas Keller), while Sonoma has a more rustic, low-key feel. Sonoma has as many wineries as Napa, but they tend to be more spread out, which can make the area feel less crowded. There are also far fewer tourist buses.
If you're looking for other activities, both towns are close to hiking trails and Armstrong Redwoods State Natural Reserve, where you can take in the soaring, majestic beauty of California's coastal redwood trees on foot or by zipline.
Accommodation is abundant in both Napa and Sonoma, with hotels, bed and breakfasts, private rentals, and Airbnbs catering to all budgets.