Top 10: UK market destinations
Whether it's browsing for antiques along cobblestone streets or quaffing homemade ice cream by a racetrack, the United Kingdom offers some unique market experiences. Permit us to introduce you to ten of the best.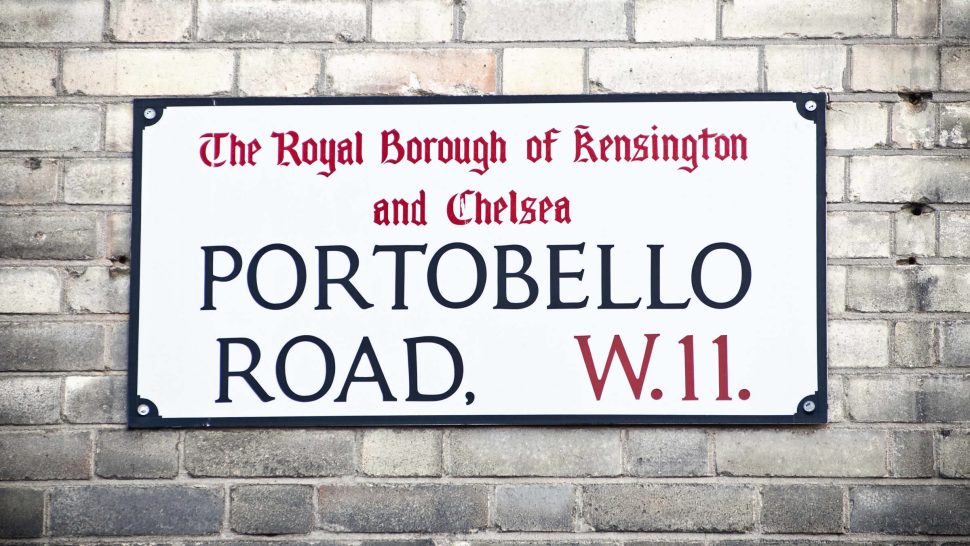 On the first Sunday of every month, Winchester remembers its historic roots and reinvents its famous square (formerly a cattle marketplace) into a rich antiques market. The market sells everything from vintage cameras and military ware to retro furniture, watches, jewellery, art and toys. While you're in town, extend your stay and pay a visit to Wolvesey Castle, the former grand home to the bishops, or do the Jane Austen trail through the town, recounting Austen's life in the city.
With a dynamic history of fashion, music and gin, the Camden Market has long been a favourite hangout. Not only is it a great place to shop, it's also a regular host to performers, theatre, stand-up comedy and local and international music acts, a heady glimpse of London's youth culture and emerging talent.
One of the smaller and newer markets on this list, Fashion Sunday is a destination for the fashion-forward shoppers. Held on the first Sunday of every month, Fashion Sunday is devoted to bringing London's emerging men's and women's fashion and accessories designers to the fore. Sensibly, the market starts at midday and runs until 6 pm, a nice departure from the early morning starts common to many markets. Because fashion folk don't go to be early on a Saturday.
Sherborne is one of the UK's best weekend getaways. A small, provincial town with a long market history, it's got historic abbeys and heritage architecture, making it a great romantic escape from bustling English tourist-traps. The town's markets are ideal for meandering day-trips, but why stop at just one? Sherborne's Farmer's Market, the Vintage Market, and the Monthly Book Market all have much to offer.
Previously one of London's more rough-around-the-edges suburbs, Chatsworth has recently become an exciting artistic hub, and that has extended to the wonderful Chatsworth Road Markets. Running since 2011, the markets are still growing, and walking the street will give you the feeling of coming upon something special. There are scrumptious and diverse street food stalls to fill your belly, holistic beauty treatments, handmade jewellery and beautiful gifts, there are far worse ways to spend a day.
Canterbury Foodies and Farmers Market is more than just a market. With free activities for kids, horse racing, cocktails, handmade ice cream and more, the market is a brilliant, family-friendly way to pass the time. You may not be able to bring much back across the pond from this market, but you'll make memories worth keeping.
Based in the cobblestoned Cornish city of Truro, Lemon Street Markets is one of the smaller ones on this list, but jam-packed full of exquisite indie art, craft and homewares. Located indoors, the market is ideal for rainy Cornish days when the province's famous beaches aren't an option. If you're a little cash-strapped, pop upstairs and visit the exquisite Lander Gallery, which contains more than 400 years of Cornish fine art, free for the viewing.
Held on the second and third Sunday of every month, Bath Artisan Market sells the finest upcycled vintage, handmade treasures and artisan food the city has to offer. One of the newer markets, it's an eccentric and dynamic destination for the tourist with a taste for something a little different.
On the flipside, having been around for more than 1,000 years, the Borough Market is Britain's oldest continuously running market and has a fascinating history of trade, violence and reinvention. While the market mostly sells food and produce, you'll be able to snag yourself some take-home treats like locally brewed wines and ales, vinegars, confectionary and beautiful porcelain homewares, all in a deeply historic site.
You couldn't possibly leave Greenwich Market off such a list. Perhaps one of the most famous in the world, Greenwich Market has been running for almost 200 years. It lost its roof to bombs in World War II and, oddly enough, is owned and run by the Greenwich Hospital. These days the market has more than 150 stalls selling a range of antiques, art, indie beauty products, fashion, crafts and stationery.
Shop Smart
With holiday shopping spree, make sure you return home with some choice buys and not a pile of debt. Stick to your budget, know the currency exchange rates and familiarise yourself with Australian Customs laws—double check Australia's border protection rules before you buy to ensure your special finds can be yours for keeps.