A food lover's guide to San Francisco
There's more to San Francisco than stunning views and atmospheric fog. Take it from travelling chef and razor-sharp food critic Anthony Bourdain: "It's a two-fisted drinking town, a carnivorous meat-eating town, it's dirty and nasty and wonderful."


Not into dirty and nasty? No problem. Even the most fastidious, allergy-prone foodie will find something to savour in San Francisco's rich and varied food scene. There's more to the city than its hipster persona might suggest.
The Mission District: where Latin culture and techies collide
If you're a fan of Latin American food, then the city's Mission District provides it in spades. There are taquerias (Mexican restaurants) galore, not to mention hole-in-the wall vendors and food trucks proffering arepas (burgers), empanadas (stuffed pastry), tortas (sandwiches), and pupusas (pancakes with savoury filling). Then there's the highly Instagrammable Media Noche, a counter-service Cuban joint that makes mighty, meat-filled sandwiches.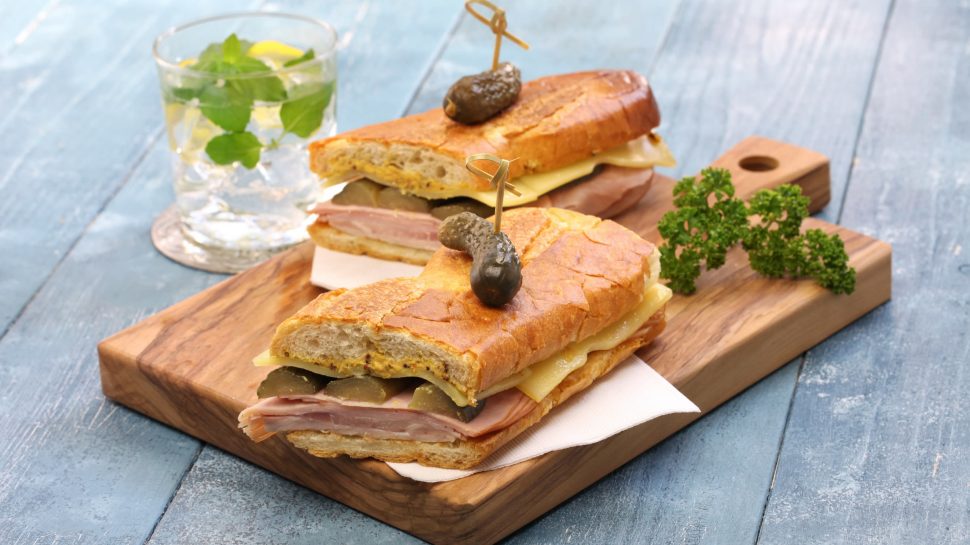 If you're traveling in warm weather, it's fun to eat like a local. Pick up an al pastor burrito from Taqueria El Buen Sabor, grab a six pack of beers, and bask in the sunshine at Dolores Park (if you can squeeze it in and are prepared to brave the queue, pick up some salted caramel or roasted banana ice-cream from Bi-Rite Creamery). Looking for a post-midnight snack to soak up the booze? Head to El Farolito (a foodie institution since the mid-70s) for the ultimate late-night burrito fix, and help yourself to the selection of salsas.
If you're looking for an atmospheric, upscale experience, Foreign Cinema offers locally sourced fare with an emphasis on seafood while movies screen on the courtyard's projector. There's also Alba Ray's, which serves New Orleans-inspired brunch and dinner classics like creole barbecued shrimp, fried okra, and more. And Gracias Madre, a beloved brunch institution on Mission Street, serves up Mexican classics with an all-vegan twist.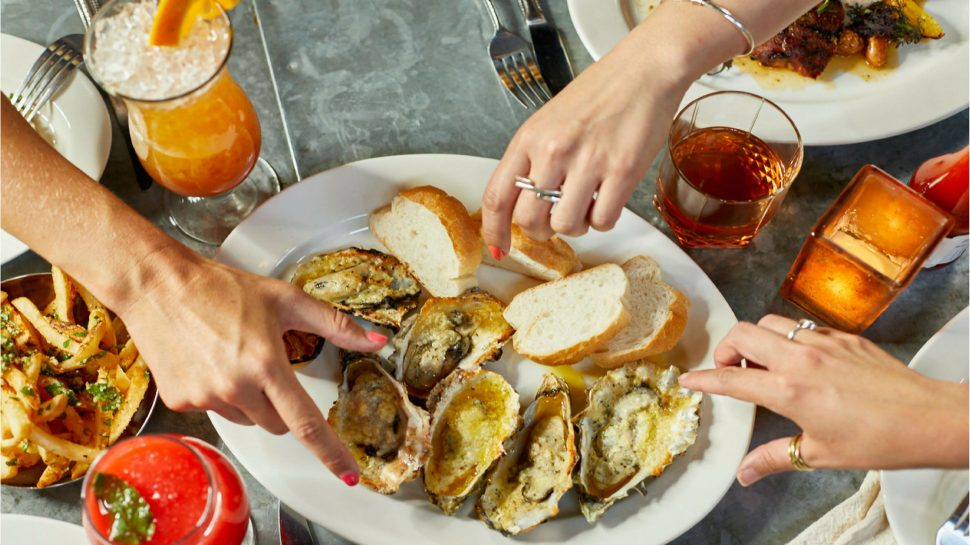 Lovers of baked goods should follow the hordes that line up at Tartine, an institution beloved for its artisanal bread loaves, banana cream pies, and morning buns. If you're looking for a more expansive dining experience, its sister restaurant Tartine Manufactory is open all day and serves locally sourced bites, low-ABV cocktails, and delicious desserts.
In search of fine China: Asian eats in Chinatown
Love Chinese food? You've come to the right city. San Francisco has no fewer than four Chinatowns, offering a variety of regional cuisines and experiences.
Most visitors will visit the oldest Chinatown in the city, marked by the Dragon's Gate at Grant and Stockton streets – a short (if steep) walk from Union Square. If you're a fan of all things spice, you can retrace former president Barack Obama's footsteps to Z & Y, where stomachs will be filled and tongues will be numbed.
Seafood lovers should heed Anthony Bourdain's advice and head straight to R&G Lounge, where the salt-and-pepper crab steals the show (for extra Bourdain points, pair your crab with the restaurant's famously strong lychee martinis). Afterwards, you could explore the neighborhood's dive bars, where the drinks are stiff and the jukeboxes are primed to play pop bangers.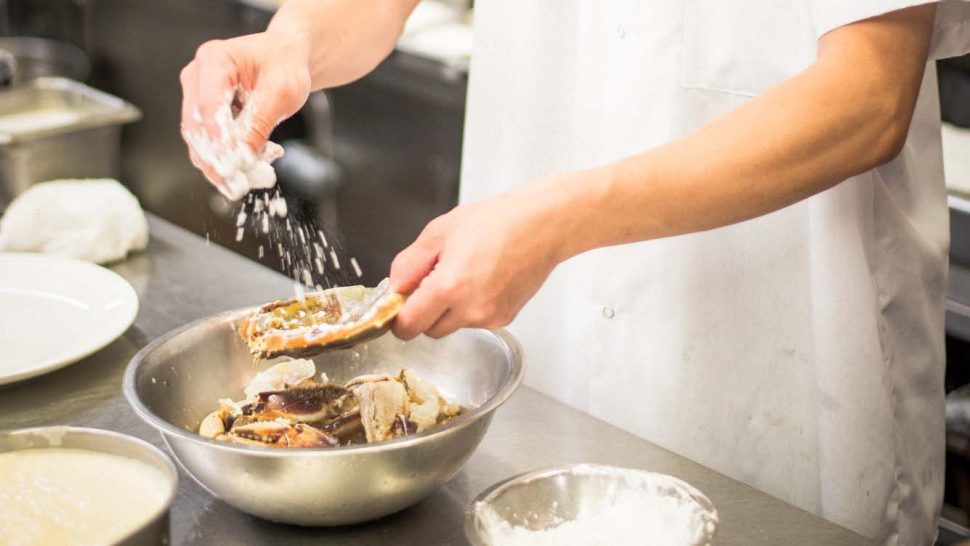 Feel like some yum cha? Hot tip: it's known in the States as dim sum. And one of the best places to get it is at the Hong Kong Lounge in Inner Richmond, where one can feast on a smorgasbord of tasty morsels.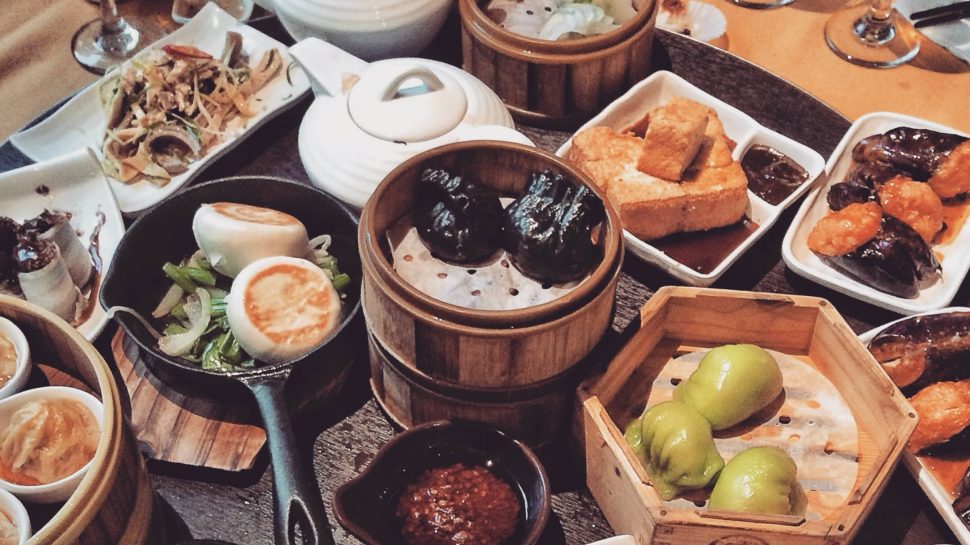 Nearby in the same neighbourhood is Dragon Beaux, which is also known for its dim sum, as well as its hot pot offerings. A bonus: its technicolour dumplings make for an envy-inducing Instagram post. If you're willing to pay a premium for your dim sum, then Yank Sing (two locations in the city's financial district) has long been the city's benchmark for xiao long bao (steamed bun).
If you can snag a reservation (or are willing to bide your time at the bar), then the Michelin-starred Mister Jiu's is a top pick. Expect exceptional Chinese cuisine served with a distinctly Californian twist.
Head to the Tenderloin for delectable diversity
Most tourists are warned not to go to the Tenderloin neighbourhood in downtown San Francisco. It's true that it can be gritty and occasionally confronting, but it's a part of town that embodies San Francisco's contradictions more than any other, where tech-generated wealth towers over chronic homelessness and abject poverty. It's a neighbourhood that sparks much discussion, but one thing's for sure: the food experiences are diverse and delectable.
The Tenderloin has long been a focal point for the city's Vietnamese migrant community, as well as African-American and Latino communities. Most connoisseurs agree that the best banh mi can be found at Saigon Sandwich, while Turtle Tower on Larkin entices with its renowned Hanoi-style pho ga.
For cheap and cheerful Ethiopian food in a casual setting, put Tadu on your to-do list. Vegetarian platters and the spiced kitfo will put a smile on the faces of ravenous vegetarians and carnivores alike.
If you're looking for the restaurant of the moment (and prepared for lengthy wait times if you don't have a reservation), swing by for Californian-Hawaiian fusion and a DJ at Liholiho Yacht Club. (Hot tip: you can also wait and/or eat at Louie's Gen Gen Room, the restaurant's tiki-themed basement bar.)
If you're hankering for noodles, Mensho Tokyo's ramen draws queues from corners near and far of the Bay Area. To say the restaurant takes its ramen seriously is an understatement: the history and craft of ramen-making are detailed, extensively, on its walls. Open from 5pm 'til midnight, it's the perfect place to get your fix of restorative broth and noodles.
A little further north in the Tendernob (the area that straddles the Tenderloin and Nob Hill) is Tacorea, a fast-casual joint that serves Korean-Mexican fusion food. Intrigued by the idea of potato gems, spicy pork, and kimchi in your burrito, served with a frosty pint of Cass? You've come to the right place.