Travel like a local: Roadtripping Arizona
When you think of road tripping in Arizona you'd be forgiven for thinking immediately of desert: long, expansive, empty plains of desert. My visualisation of a road trip travelling from the south through to the north of Arizona was just that. To my surprise (and delight), there is so much more to Arizona… try this road trip itinerary to make the most of the state.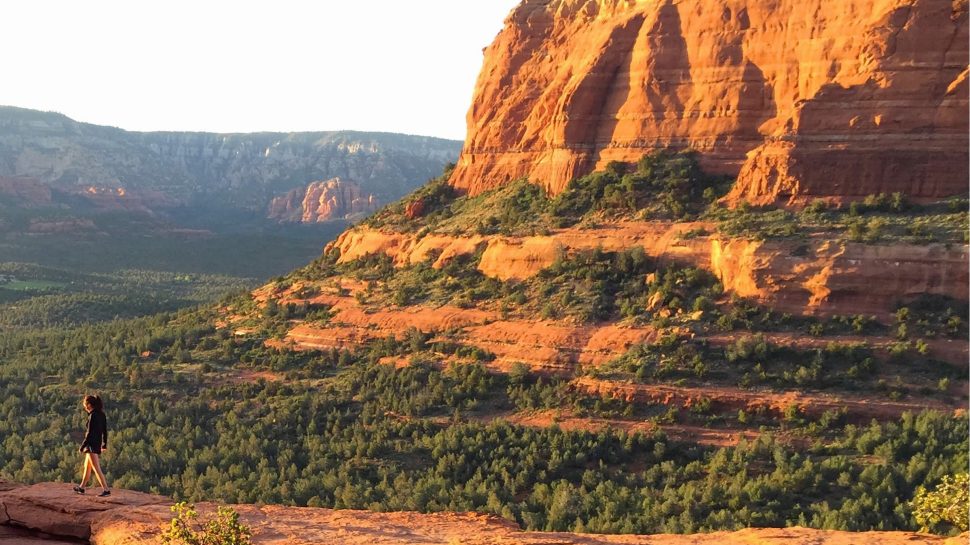 Start in Scottsdale
Flying in from Los Angeles or another large city in the USA, you'll likely find yourself at Phoenix International airport. While tempting to begin your adventures right here, right now, I strongly recommend skipping the capital city for the sleepy town of Scottsdale, located on the city fringe. While the town of Scottsdale feels like a small desert town in the midst of cacti and colourful sunsets, this place has a lot happening at any time of year. Check out the Singh Farm on a weekend (local, fresh produce with a farm-to-table philosophy) and don't miss your chance to hike Camelback Mountain at sunrise or sunset.
Saguaro National Park
Heading a little further South on a day trip from Scottsdale, have a visit to Saguaro National Park on your list. This is your best bet for an "iconic" Instagram shot of vast landscapes filled with saguaro cactus and striking views. If you choose to hire a vehicle and visit on your own steam, stick around for the chance to take in a pinky-purple sunset.
Jerome Ghost Town
After a few days to unwind and enjoy the South of Arizona, buckle up for a long journey North. After 2 hours driving North on Highway 17, you will reach the turnoff for Jerome, a tiny town located past Cottonwood and Clarkdale. This small, unusual hamlet is located on a steep hill, with sweeping views of the expansive landscape below. With a small entry fee you cannot miss a visit to the quirky Ghost Town in Jerome... a fun little detour and small introduction to the mining history of this town.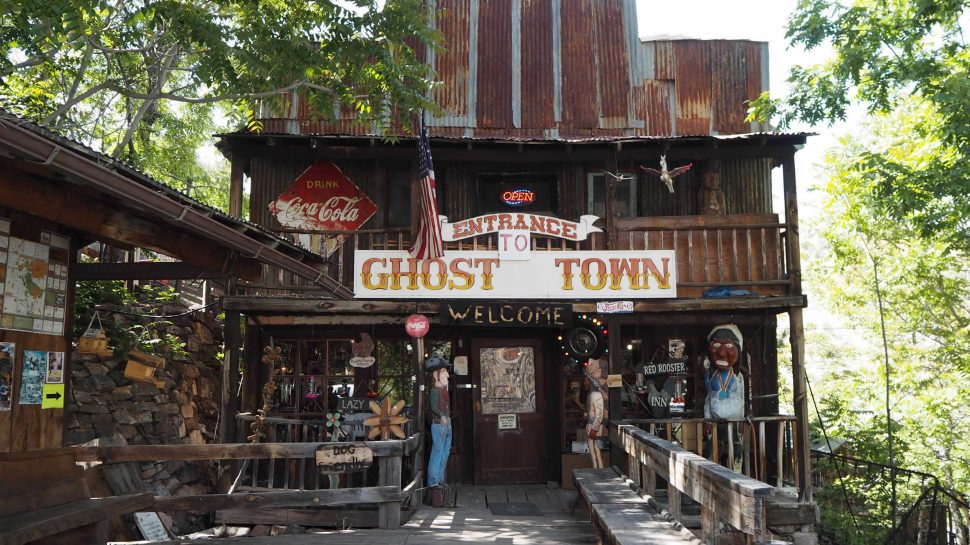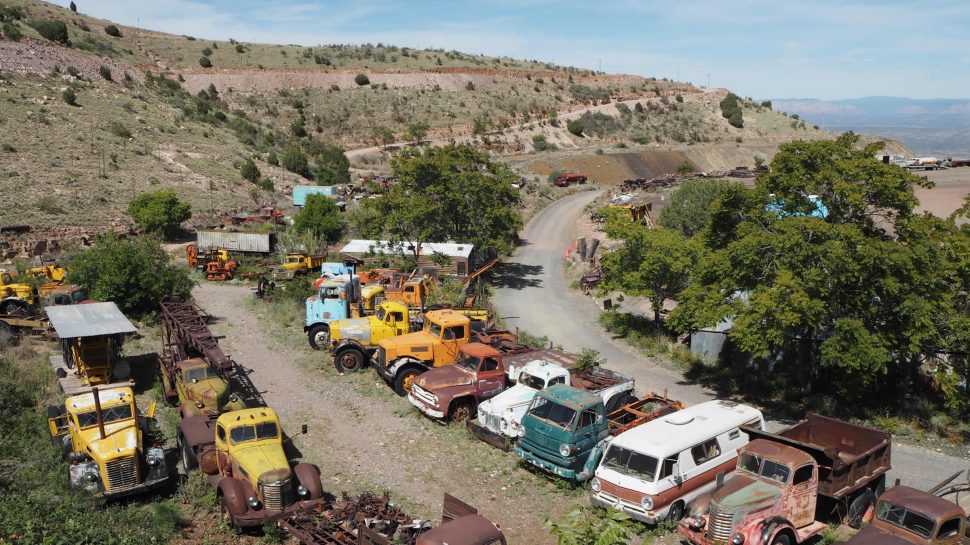 Death Bridge in Sedona
From Jerome it is a mere 40-minute drive to reach one of Arizona's greatest highlights and drawcards for tourists: Sedona. Sedona is indeed the desert town to visit in the state – complete with red rocks, enviable sunsets, beautiful canyons, hiking, bike trails, and extremely friendly locals. The iconic Red Rock State Park is an expansive 286-acres filled with endless trails to explore, so pack some comfy hiking shoes. One of my highlights from this town was an afternoon hike to Death Bridge—a natural rock formation best viewed at golden hour (the time just before the sun sets). With so many activities on offer and those drool-worthy sunsets, a visit to Sedona should last at least two nights (more if you can).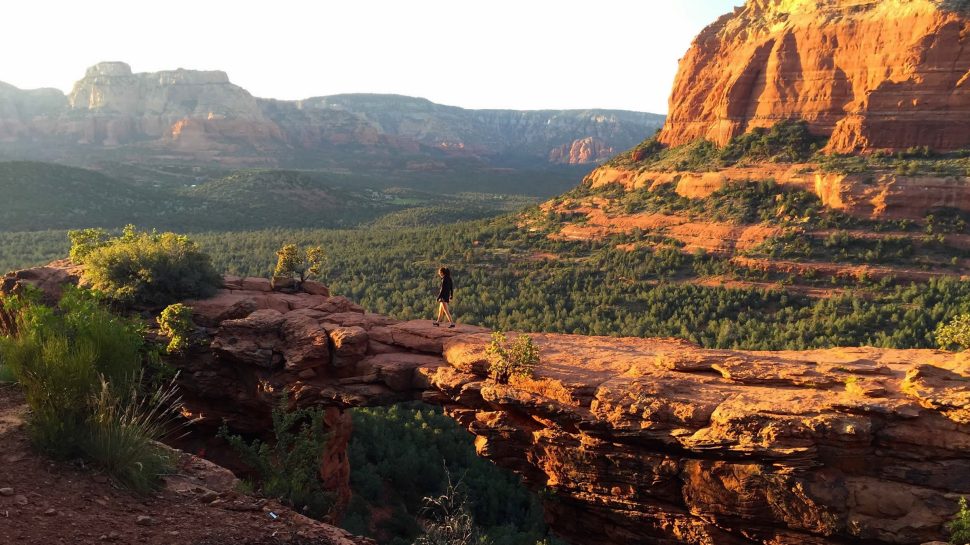 Grand Canyon
It would be impossible to visit Arizona without stepping foot near the Grand Canyon, one of North America's most visited landmarks. Driving North through Flagstaff you'll soon reach the canyon after two and a half hours driving without stops. Stock up on snacks before your arrival as food within the park is limited and expensive. Keep in mind there are many ways to see the canyon itself, most notably on a half-day visit with short hikes and, of course, from above in an organised helicopter tour.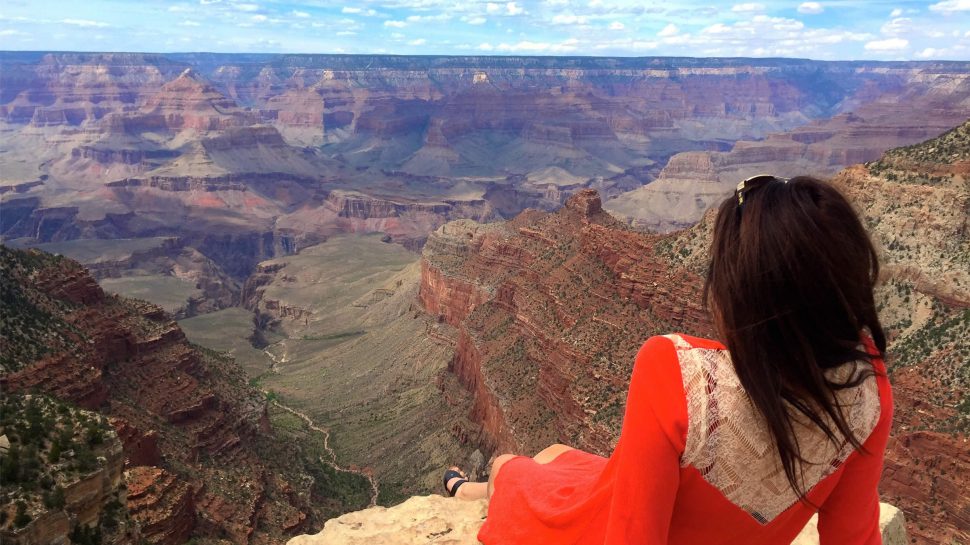 Antelope Canyon
After the impressiveness of the Grand Canyon, continue your journey North to what some would consider an even more naturally beautiful area of Arizona: Navajo Nation. This semi-autonomous Native American territory covers part of northeast Arizona, south-eastern Utah and north-western New Mexico. It is here where you'll discover the beautiful Antelope Canyon, an iconic slot canyon a short drive outside of the city of Page. Other points of interest include The Wave, an iconic and mesmerizing sandstone rock formation, as well as the equally photogenic Horseshoe Bend. Page is a great place to base yourself for a few nights to explore all this area has to offer, a fitting end your road trip across Arizona.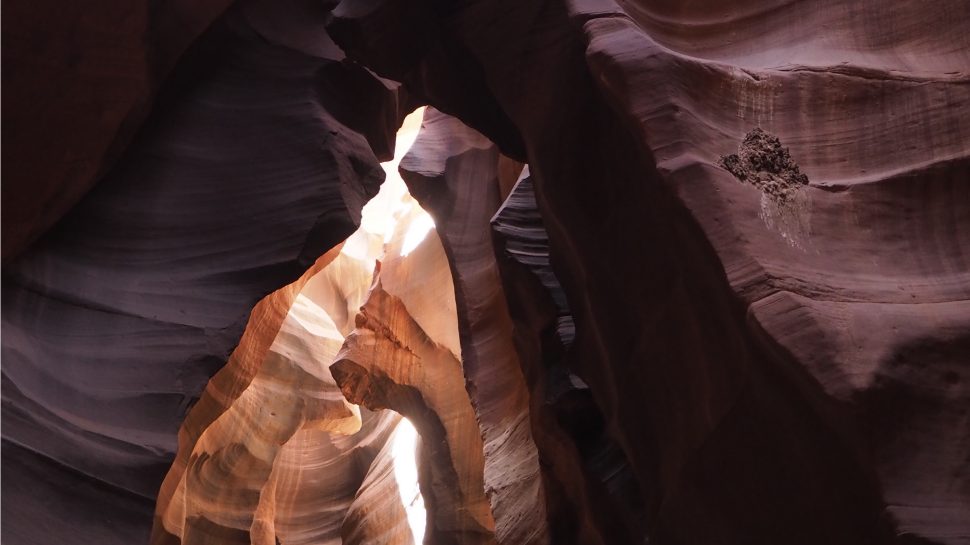 Photography by Brooke Saward