Travel like a local: Mini-breaks near Bangkok
For many travellers, Bangkok is seen as just a transit stop. It's the place you spend a day or two before jumping off to the Thai islands or the jungle around Chiang Mai.
Sure, there's lots to do in the city and it's easy to fill your time there. But have you ever considered what you can do just outside Thailand's capital?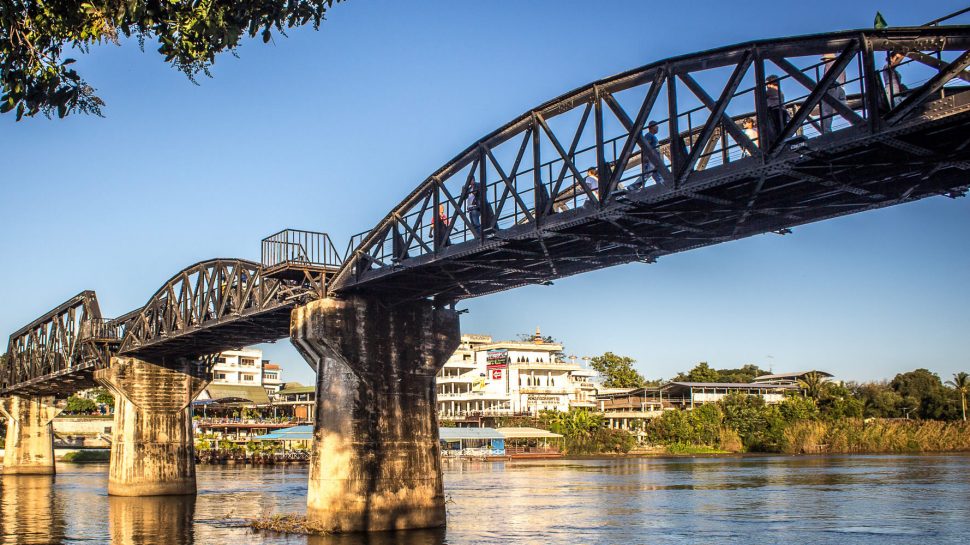 I've been to Bangkok more than a dozen times and one of my favourite things to do is head out for a day trip or overnight stay at some of the budget-friendly sights that are easily accessible by bus or train.

Ayutthaya
Ayutthaya was once the largest city in the world, when it was huge trading centre of more than a million people during the 1700s. These days, amongst the modern buildings, are the impressive ruins of the grand temples that dominated the old metropolis. You can see some of the temples from blocks away – they're that large – but it's useful to pick up a free tourist map to see where they all are. It's possible to walk between them but a popular option is to hire a bicycle.
The best way to get to Ayutthaya independently is by train from Bangkok's main station. The trip takes about 75 minutes and costs $2.40 AUD for a first class seat each way.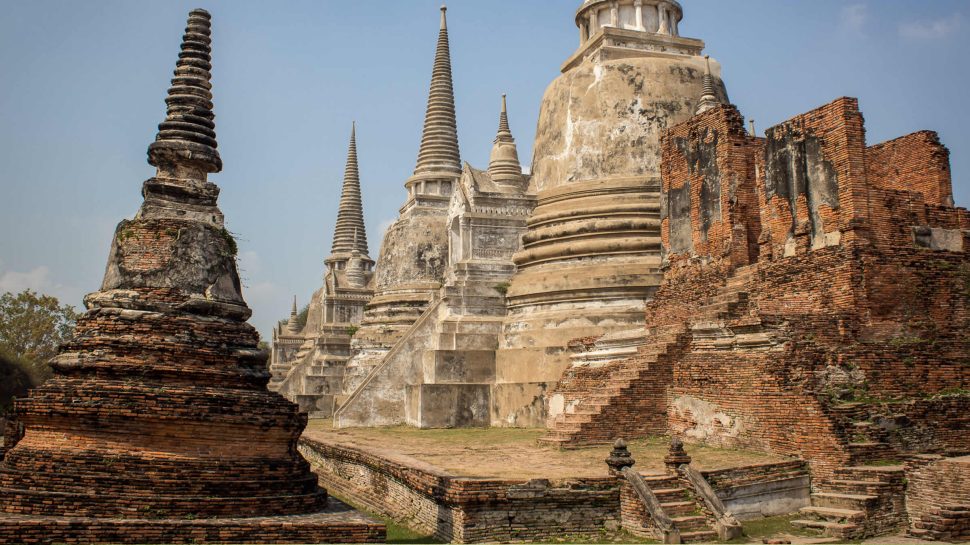 Bang Pa-In
When the Thai Royal Family wanted to escape the heat of Bangkok, they would travel to their summer palace at Bang Pa-in. It has been used for centuries but most of the current buildings are from the late 1800s and have mix of Asian and European architecture. Now that it's open to the public, stroll through and you'll find a tranquil wonderland with canals, water features, marble statues, flower gardens and hedges shaped like animals. '
Bang Pa-In is on the same train line from Bangkok as Ayutthaya and is slightly closer to the capital. It's possible to do both sites on the same day (but it would be a long day). Entry to the palace costs about $3.70 AUD.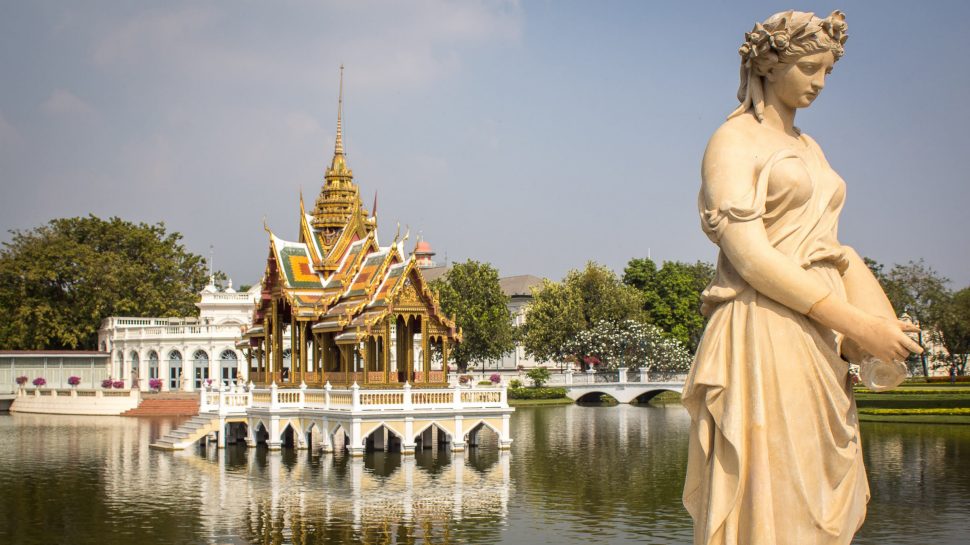 Khao Luang Cave
The town of Phetchaburi is about two hours southwest of Bangkok. It's not a popular tourist area but it has one amazing attraction – Khao Luang Caves. The cave complex is large and naturally spectacular, with light beams shooting in through holes and catching the haze inside. But what makes it so special are the hundreds of Buddha statues that have been placed inside. It is a temple and a sanctuary – and also provides protection from the overly-confident monkeys at the entrance.
The best way to get to Phetchaburi is by minibus from Bangkok's Mo Chit station, which will cost about $4.50 AUD.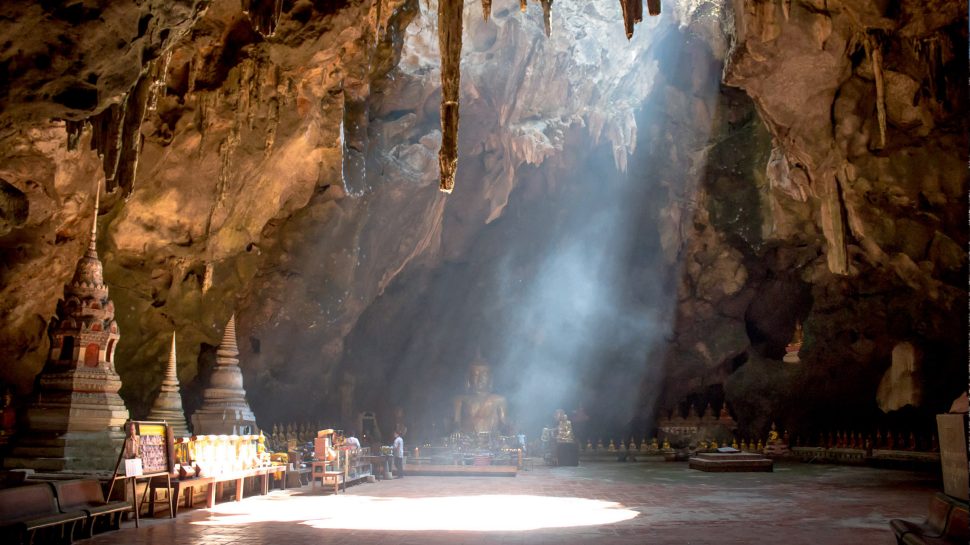 Kanchanaburi
West of Bangkok is the town of Kanchanaburi, a wonderful town with a lot for visitors to do in the area. The most famous site is the Bridge Over the River Kwai although the bridge here actually has no direct connection with the fictional book or movie of the same name.
Because the town is set along a river, it has a relaxed atmosphere with a fair few guesthouses and is a good option for an overnight stay. Most of the historic sites for tourists in the town relate to the Second World War.
It's possible to get to Kanchanaburi in about two hours by bus, minibus, train or tour from Bangkok.
Hellfire Pass
For Australians, a visit to Hellfire Pass is always an emotional experience. It's an official overseas Australian war memorial (the only one in Thailand) and honours the prisoners of war forced by the Japanese to build the Burma Railway. An excellent audio guide leads you along a stretch of the track, through a stone cutting, and tells the stories of some of the 13,000 Australians who worked here, many of whom never returned home. Hellfire Pass is about 80 kilometres from Kanchanaburi.
There are public buses that pass by but it is usually easier to organise transport with a tour agency in town.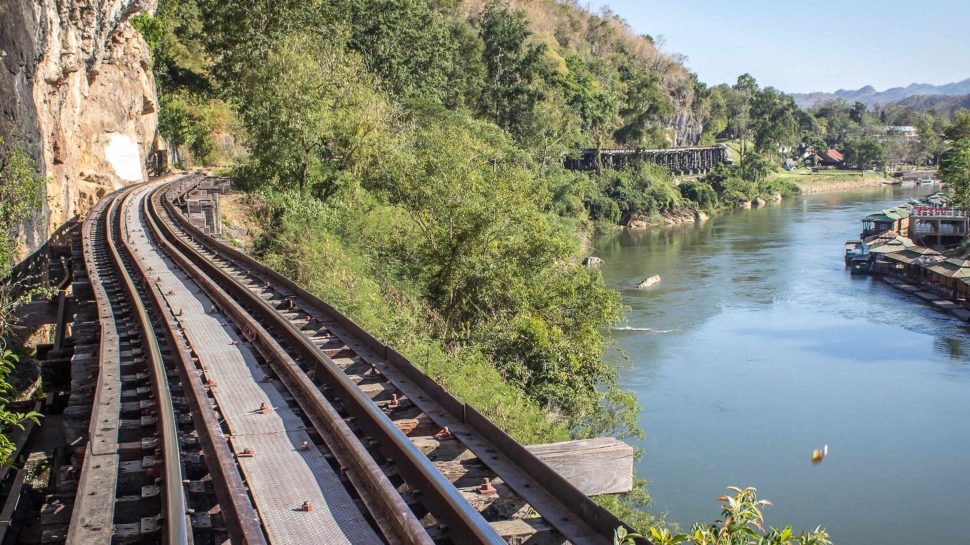 Erawan Falls
Erawan National Park is one of Thailand's most popular natural sights. It's easy to get to from Kanchanaburi and is often included in day tours to the region from Bangkok. The highlight of the park is Erawan Falls, a series of seven waterfalls along a 1.5 kilometre stretch of river. There's a walking track along the bank that can take about 90 minutes for a return hike. It's possible to swim in the refreshing pools along the way.
The public bus from Kanchanaburi to Erawan Falls costs about $1.80 AUD but takes more than an hour. There are lots of tour agencies in the town offering cheap trips, which are an easier and faster option.