Home is where the heart is: how to have a staycation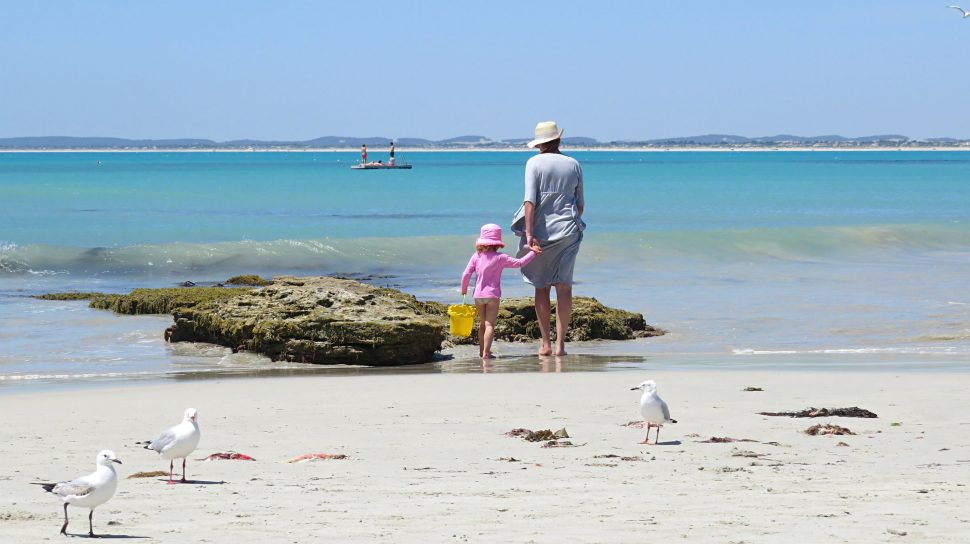 Change things up
Sometimes the places we know the least are the ones closest to us. Try out that coffee shop you always pass on the way to work, or go inside the independent bookstore with the amazing window displays you've never visited. Duck into your local laneways, book a walking tour, try a new restaurant each month or take a new route to work. Shake up your routine to uncover a different side of the place you live. It's entirely possible you might just discover a new favourite hangout.
Travel local
Look beyond your block for destinations that may be just a short drive or ferry ride away. Jump onto Google Maps and widen your usual search. There may just be a lush bush walk or island destination within a few hours of home. If you're in Sydney, take a trip out to the many islands in the harbour (Cockatoo, Shark, Clark), or if you're in Brisbane, drive on over to Bribie. They're close enough to do in a day, but they feel a million miles away from the daily grind. Best of all, they're multi-purpose destinations, so you can take the kids, a spouse or a bunch of friends.
Culture vulture
Odds are you've already visited the big galleries and museums in town, now take time to check out some of the lesser known ones. Australian cities are brimming with incredible indie galleries, including highly respected staples like the Heide Museum of Modern Art and the Gertrude Contemporary in suburban Melbourne, or the hippy-chic curation at the Smart Space Gallery in Perth. While you're at it, check out some of the country's more eccentric exhibits, such as the Museum of Human Disease in Sydney or Tasmania's Old Umbrella Shop which is a relic of 1900s retail with, funnily enough, historical umbrellas among other things.
Get festive
Australia gets into the spirit of festivals all year round. Whether you're camping out at a music event like Splendour in the Grass or Bluesfest, experiencing performance at Sydney Festival, or planning a weekend around Melbourne's famous Food and Wine Festival (MFWF), they're a great way to bring a bit of international and artistic colour to your door. It's also a fine excuse to get in a little domestic travel—a regular at MFWF? Jump a few state lines and give Stanthorpe's Apple and Grape Harvest Festival or Adelaide's Cheesefest as well. The consistently good Adelaide Fringe, Newcastle's This is Not Art Festival and the natural wonders of Toowoomba's Carnival of Flowers are good reasons to explore cities and towns that may not be on your usual hitlist.
Home holidays
Stay-cations aren't just about exploring your city or making memories with friends, family and partners. They're a chance to unwind, catch up with loved ones, and reboot for the week ahead, and sometimes leaving the house isn't the answer. So maybe let yourself off the hook—give the housework a miss, send the kids to the grandparents, and make a date with Netflix, a bottle of wine and your main squeeze, leaving the adventures for another day.