Travel like a local: the secret side of Queenstown, New Zealand
Queenstown is one of those special places that is as relaxed as it is energetic and as beautiful as it is rugged. As the adventure and adrenaline capital of New Zealand, Queenstown has more than enough activities to keep anyone occupied for weeks. You can roar through rapids, bungee jump into ravines, horse ride or take a wild 4WD ride into the back country.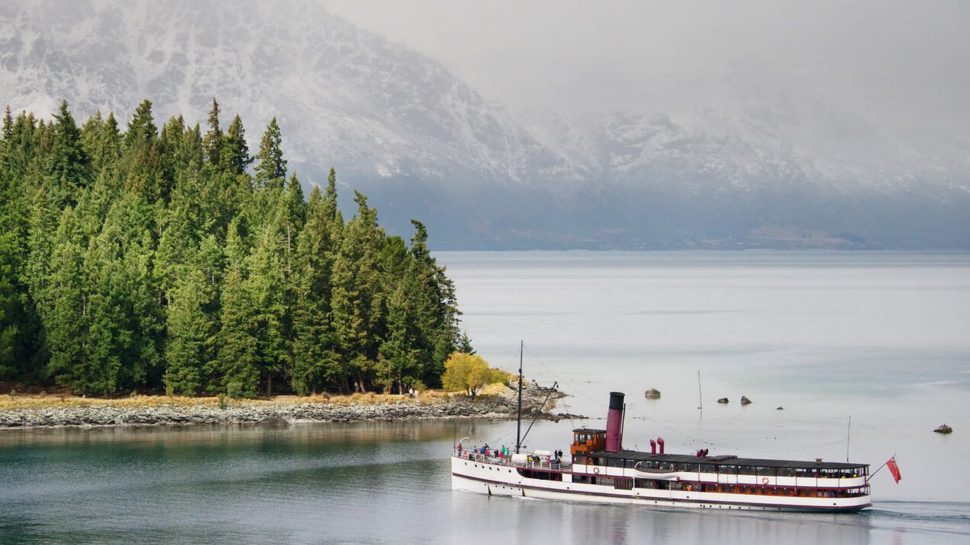 When it comes to scenery though, Queenstown inspires from the moment you peer out the plane window upon descent. The mighty peaks of The Remarkables greet you upon arrival as they hover over the airport and dominate the skyline when looking out from your hotel window.
Natural beauty is one of the major highlights of a visit to Queenstown, it's just a matter of finding those hidden bays and tracks away from the crowds, those special places locals return to on weekends to enjoy.
Hiring a car in Queenstown is one of the best decisions you can make with places like Moke Lake, Arrowtown and Coronet Peak all within a thirty minute drive. Heading west from Queenstown is the Glenorchy-Queenstown Road which, unsurprisingly, links to Glenorchy, a little town at the mouth of the Dart River. Taking roughly forty-five minutes, the drive provides access to endless photo stops and hiking trails meaning, in reality, it's best to allow a full day or two to explore the area.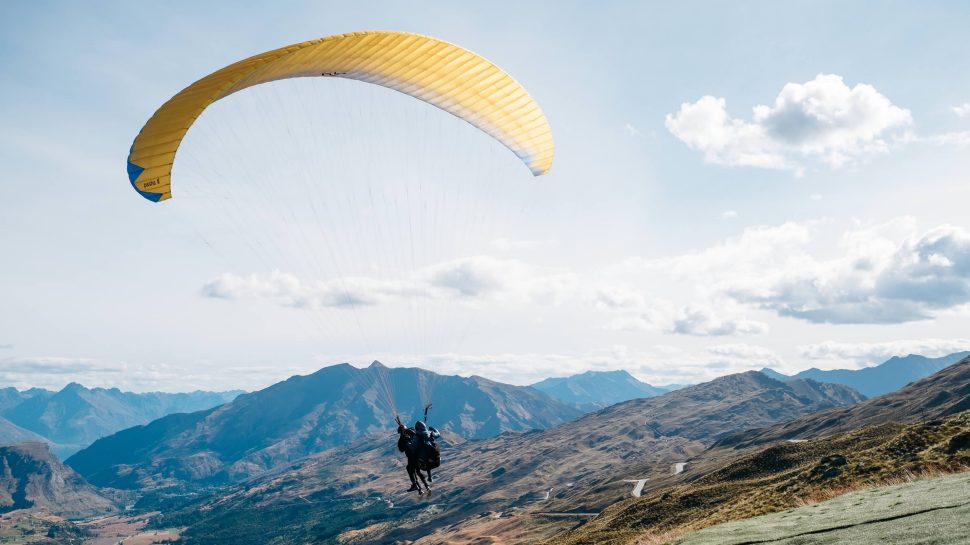 Just a few minutes from Queenstown you'll first find Wilson Bay and Bob's Cove, both offering the chance to take a wander in nature and soak up the surroundings without any distractions. Wilson Bay is an easy photo stop on the road to Glenorchy. With pebbled shores, thick pine forests, friendly ducks and views across to the rugged landscape of Walter Peak, it's calming, quiet and perfect for a picnic.

Further down the road you'll find the remnants of an old wooden jetty jutting off the shores of Meiklejohns Bay. There's no formal carpark here so if you manage to secure one of the two roadside spaces you are almost guaranteed a private lakeside position from which to gaze upon the constantly changing landscape. To get a little further off the beaten track you can venture roughly thirty minutes out of Glenorchy to the start of the Routeburn Track, one of New Zealand's premier hiking trails which you'll find at the end of Routeburn Road. While you can of course do the full three day, 32km overland hike to the majestic Fiordland, if you're just interested in exploring the wilderness for a few hours this is the ideal place. There are moss covered forests so green you'll wonder if nature turned up the saturation levels a little too high. Teal coloured alpine streams and waterfalls rush between boulders in narrow gullies, all of this is within two hours walk of the carpark.
On the return drive to Queenstown, as winding roads venture beneath snow-capped peaks and wrap around the coves of Lake Wakatipu, the alpine scenery is breath-taking. The lake itself is also quite the show stopper, its sparkling shores can be seen from most vantage points and Maori legend has it that a monster called Matau sleeps underwater, which is the reason the lake's depth rises and falls by roughly 10cm every 20-30 minutes.
If you don't want to drive too far, there are still plenty of spots to explore in central Queenstown. The always blooming Queenstown Gardens are located right in the centre of town with extensive walking tracks, giant oak trees and flower beds. If you take the path that leads around the water's edge it actually connects all the way to Frankton offering spectacular views across the lake to The Remarkables and Deer Park Heights with little wooden jetties and boat sheds to check out along the way.
Towering above the lake directly across from Queenstown is Cecil Peak, a gracious beauty that changes its appearance as the light hits its sloped rocky edges throughout the day. If you're seeking a bit of a thrill, you can book a helicopter flight and land on the edge of a rocky cliff 1532m above sea level. Ask your pilot to take you to 'The Ledge', Cecil Peak's jaw dropping rock platform that juts out from the mountain and offers panoramic view across the lake, Queenstown and surrounding mountain ranges as far as the eye can see.
Queenstown's alpine scenery and chilled out vibes are enough to make any visitor want to return over and over. Discovering your own hidden corners, coves and views are what makes this destination so intriguing, there's somewhere special for anyone willing to find it, even if you're just in town for a few days.