Onsen 101: how to enjoy the hot springs of Japan
The mineral-rich waters found in a Japanese hot spring have long been known as a place to restore the body, renew the spirit and relax the mind. Unlike a senso (a bathing house that uses tap water), onsens are full of hot spring water bursting with minerals that are thought to have numerous health benefits.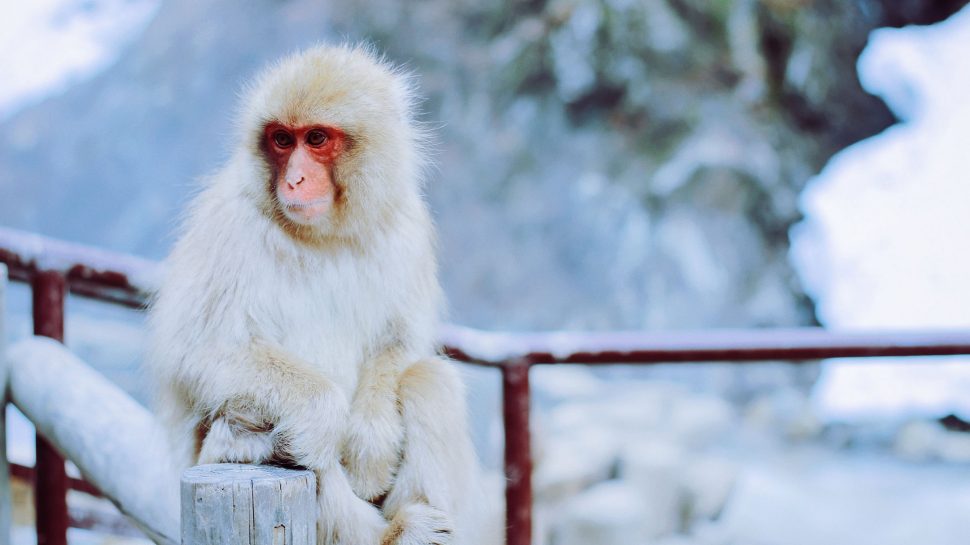 While soaking in warm, relaxing waters might sound tempting, rocking up to a hot spring in your bikini isn't the done thing in Japan. Whether heading to a traditional outdoor onsen that has existed for centuries or trying a more modern onsen experience, be sure to read up on onsen etiquette to ensure the experience is memorable for the right reasons!

Outdoor onsens in nature
Japan's idyllic outdoor onsens are considered some of the nation's most prized treasures. From picturesque hot springs hidden within the lush mountains of Kyoto to a cluster of high quality, sulphuric onsens in the charming Beppu area, outdoor onsens offer a chance to relax with the added bonus of incredible views of nature thrown in too! Some outdoors onsens are landscaped into the environment, while others are completely natural.
With many outdoor onsens having stood for centuries, most tend to maintain a traditional approach to onsen etiquette. This means guests must bathe without clothing or swimwear, and have tattoo-free skin to be able to gain entry to the onsen. Cleaning the body before entering the onsen is customary, with an area dedicated to washing usually found directly before the onsen itself. After cleaning, make use of the modesty towel by covering up before entering the onsen waters.
Once in the hot springs, splashing, swimming and loud behaviour is discouraged as onsens are a place of relaxation – not a public pool! Cameras are usually forbidden also. Following the rules may seem daunting at first, however with scenic views and curative waters on offer, the rewards are plenty.
Resort and amusement park onsens
On the other end of the spectrum, many modern onsen experiences have cropped up in Japan in the last ten years. Featuring innovative treatment baths and modern facilities (mixed with some traditional onsen elements) these resort and amusement park onsens are typically quite large and feature on-site food and shopping outlets. The Hakone area features a large amusement park onsen that is home to a wide variety of onsen experiences including a coffee onsen, green tea onsen and a wine onsen. Kampai!
Tourist onsens
Recognising that many tourists seek out onsen experiences (yet may not be comfortable with the traditional etiquette that comes with visiting an onsen), some hot springs in Japan are specifically geared towards tourists. These onsens tend to have more relaxed rules, meaning that men and women can often bathe together, people with tattoos are welcome and some allow guests to wear swimwear instead of enforcing the mandatory nudity policy of most traditional onsens. While traditional onsens far outnumber tourist onsens, they still can be found, especially in hot spots like Hakone. Tourist onsens are particularly handy for tourists with tattoos who aren't allowed to enter traditional onsens.
Snow monkey onsens
If getting naked isn't your thing but you want to have a memorable hot springs experience, then checking out the famous primates of the Jigokudani Snow Monkey Park is a great idea. Witnessing the spectacle of hundreds of monkeys blissing out in the thermal waters of a hot spring is an unforgettable travel experience that you won't want to forget your camera for.
Hotel and ryokan onsens
Some of Japan's small hotels, guesthouses and ryokans (traditional Japanese inns) have their own, in-house onsens open to hotel guests (and sometimes the general public also). Areas like Yamagata, Nikko, Hakone and Hokkaido are home to many ryokans with hot springs, although they can be found all over the country. The benefit of staying in a ryokan with an onsen is the convenience of having a hot spring right on your doorstep, but some also have private bathing areas for guests who value privacy.
When to go?
No matter what type of onsen you choose, timing your visit is wise. While most onsens are open all year round, it's preferable to dip into the warm waters of a hot spring when the outside temperatures are cooler, so winter and autumn are among the best months for an onsen experience. Weekends and national holidays tend to be very busy times at onsens, so visiting mid-week will ensure a more enjoyable experience.