Game on: the local sporting scene in Japan
Heading to a sporting match in Japan is a great way to get in touch with Japanese sporting culture and to rub shoulders with local sports fans. This quick guide to some of Japan's best sporting events will help you navigate the action like a local.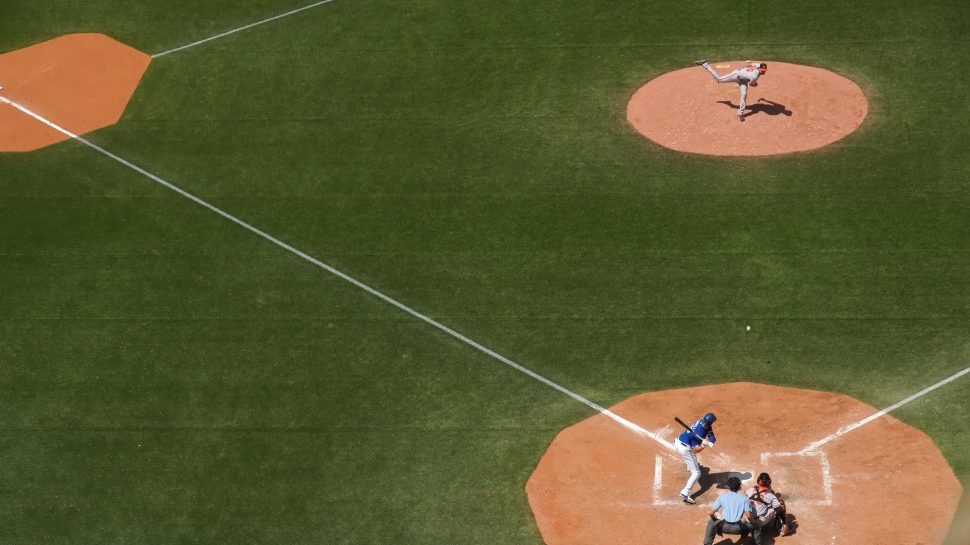 Heading to a sporting match in Japan is a great way to get in touch with Japanese sporting culture and to rub shoulders with local sports fans. This quick guide to some of Japan's best sporting events will help you navigate the action like a local.
Baseball
Playing by slightly different rules than in America or elsewhere in the world, being a spectator in a Japanese baseball match is an entertaining experience the whole family will love. With distinctive cheering traditions that include special dances, songs and a whole lot of clapping and noise, being in a baseball crowd is a multi-faceted sensory experience not soon forgotten.
As one of the world's greatest countries for gastronomes, it's unsurprising that Japan's baseball venues also sell some of the best stadium food. Hot dogs, fries and beer are all available, but it's the bento boxes filled with delicious, fresh Japanese fare that really set Japan apart when it comes to eating at sporting events. Running from March to October, tickets can be bought online in advance for most of the season. Alternatively, some convenience stores in Japan have machines that sell a range of event tickets (including baseball tickets).
Sumo
The unforgettable spectacle of sumo wrestling is synonymous with the Land of the Rising Sun and an experience well worth checking out while travelling in Japan. As Japan's national sport, watching imposing sumo wrestlers in action is a great way to learn about Japanese history and culture while getting a sporting fix at the same time. 
With sumo, timing is everything. Grand Sumo Tournaments are held six times throughout the year in Japan, so be sure to plan your trip to coincide with the dates scheduled by the tournament organisers. Tickets often book out well in advance, so it's advisable to book ahead using a credit card to avoid the disappointment of missing out. Tickets are more expensive closer to the action, so budget travellers might want to book cheaper seats further away to make the experience more affordable. It's worth noting there are a variety of seating options ranging from chairs to sitting cross-legged on the floor or on a pillow, so be sure to book suitable seating, especially if travelling with children or people with mobility issues.
While each sumo bout typically lasts only seconds, it's the ceremonial rituals that come before the matches that are truly fascinating to watch. Involving singing, salt throwing and stomping, sumo rituals date back centuries and are an unmissable part of the sumo experience.
Hot tip: if no sumo matches are scheduled when travelling Japan, a visit to a sumo stable to watch wrestlers practising is a great alternative.
Wrestling
Known as 'puroresu', this form of professional wrestling is not unlike American-style pro-wrestling (albeit with less theatrical antics). As a full-contact sport, puroresu is a hard, fast form of wrestling that both adults and children (especially teens) will find entertaining. Most matches take place in Tokyo, with Korakuen Hall being one of the biggest venues to host matches. Tickets can be bought at the box office, and as a fringe sport tickets tend to not sell out unless a big match has been scheduled. The merchandise stalls are a particularly good place to pick up a unique souvenir featuring your new favourite wrestler.
Rugby
While not a huge sport in Japan, rugby does have a presence in the country with the national team regularly playing in international competitions like the Hong Kong Sevens. Generally played from August - February, the local competition is played in venues all throughout Japan. An experience probably best suited to rugby-loving travellers, attending a local match is a good opportunity to see how rugby is played (and viewed) in another part of the world.
Hanetsuki
While more of a spectator sport, the game of hanetsuki is a new year's tradition the whole family can enjoy. Typically played at the start of the year, hanetsuki is similar to badminton and is especially popular with children. When travelling in Japan at this time of the year, keep a look out for colourful wooden paddles called hagoita being sold in stores all over the country. Sold everywhere from convenience stores to markets, the wooden paddles (and feathered shuttles that are hit between players) are a great collector's item or souvenir. With paddles illustrated with everything from the striking faces of kabuki actors to more modern characters like Hello Kitty and Western celebrities, hanetsuki is an easy, fun game to play down a laneway or in a park while travelling in Japan in the New Year.
 
Don't miss out on the action; organise your travel cards before heading to Japan and book tickets for your favourite sporting games.