Cool Runnings: Japan's most scenic train rides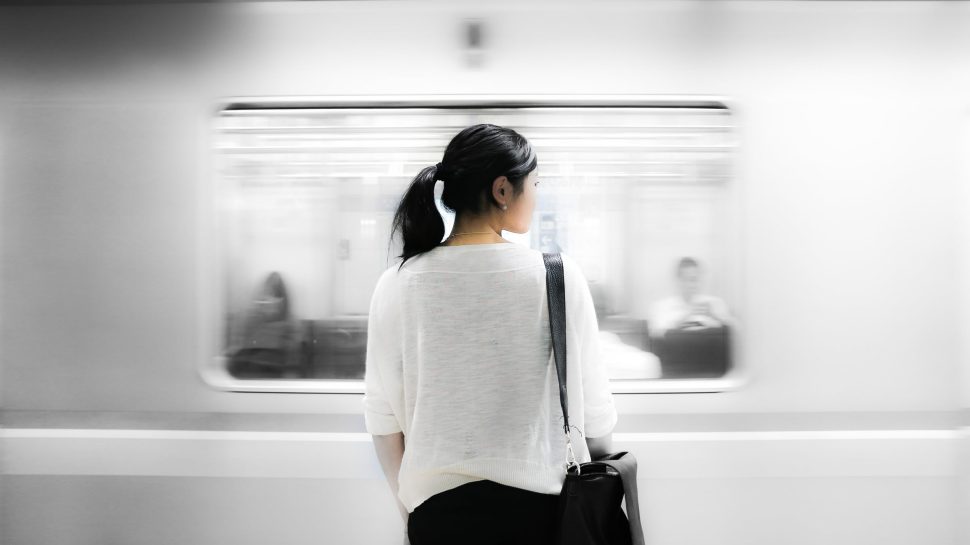 Japan's trains are the stuff of legends. Efficient, clean, fast and easy-to-use, travelling around Japan is made easy by the network of trains that visitors can use thanks to the cost-effective Japan Rail Pass. Not just a way to get from A to B, Japanese trains are an experience within themselves. From buying top quality bento boxes (ekiben) from the station platform to waiting for the drinks trolley to come around selling everything from green tea to Sapporo beer – no trip to Japan is complete with experiencing train travel!
Here are some standout journeys worth putting on the itinerary:
Seven Stars in Kyushu
Japan's first luxury overnight sleeper train experience is one worth saving your pennies for. Running on the postcard-worthy island of Kyushu, this train moves at a slow pace in order to give guests the chance to marvel at the incredible ocean and mountain views that unfold throughout the journey. A boutique experience, the train's guest rooms and suites are stately in design and feature private bathrooms, bespoke wood furnishings, climate control, mini-bar and Wi-Fi.
This extravagant train also features a dining car and lounge complete with a piano (and piano player of course) to provide the ultimate soothing soundtrack to accompany the ride. This is truly a bucket list travel experience!
SL Express
The romance of train travel during the locomotive period may be a thing of the past in most countries but thankfully Japan still has many steam engine trains in operation. Operated by Oigawa Railway, the SL Express runs from Shin-Kanaya Station in the Shizuoka Prefecture (located about an hour away from Tokyo by bullet train). This retro train may be dated but it is immaculately maintained and offers a unique experience straight out of the pages of a history book.
As the steam and smoke billows out and over the top of the train, the locomotive sets off and chugs through emerald-green tea plantations, past hot springs and farms. Taking about 90 minutes, the journey ends at Senzu Station where travellers can transfer back to Tokyo. Running only once a day, it's wise to ensure your journey is timed to perfection to avoid missing out.
Hakone Tozan Train
Cutting through swathes of flowering plants and trees, this train ascends the slopes of a mountain to reach Gora in about 40 minutes. Offering superb views of the surrounding national park and waterways below, it's advisable to ride in the front or rear cars of the train to nab the best views of the several curved, switchbacks the train travels through.
Tokaido Shinkansen Line
The shinkansen (bullet train) is designed to deliver people from one place to another at top speed, so many shinkansen journeys are characterised by bland views of grey apartment buildings and urban sprawl. Despite this, the bullet train from Tokyo to Kyoto does offer impressive views of Mt Fuji during the journey. Taking about 2 hours and 20 minutes to complete the route, the views of Mt Fuji are incredible all year round with each season offering a different backdrop – from snow in winter to green pastures in the warmer months.
To score the best views, be sure to sit on the right side when travelling from Tokyo and on the left when travelling from Osaka. Apart from viewing Mt Fuji, a trip on a bullet train is an exciting prospect within itself. Hitting top speeds of up to 320 km per hour, Japan's bullet trains have been astounding visitors since the 1960s.
Fujikyuko Line
This private railway line that runs in the Yamanashi Prefecture is popular with travellers thanks to its proximity to Mt Fuji. Many of the trains that run along this line are decorated with cute, quirky cartoon characters – making it a hit with young children. One of the best picks for sightseeing has to be the new Fujisan View Express – the only train line with direct access to Mt Fuji. Featuring an observation deck, deluxe wooden interiors and special cars with reserved seats (that come at an extra cost), this is a journey that's fun for the whole family.
Kurobe Gorge Railway
This scenic train ride operates between Unazuki and Keyakidaira stations each year from April to November. Featuring open-sided cars, the small train takes in jaw-dropping views of surrounding forests, hot springs and mountains. Especially popular during the autumn months when the foliage turns warm shades of red, orange and yellow, this 80 minute journey is one you will want to bring your camera along for.
To get to the starting point of this train ride, simply catch the JR Hokuriku Shinkansen to Kurobe Unazuki Onsen from Tokyo – it should take about 2.5 hours. Consider staying in the area for a couple of days to make the most of the hot springs and peaceful walking trails that can be found in this serene part of Japan.
 
Get the best travel insurance for your train journey around Japan, compare plans before you go.