Food lover's guide to Japan
Renowned for being one of the best places in the world to eat, a culinary journey through Japan reveals hard-to-find regional delicacies, clever fusion dishes, timeworn street food favourites and deceptively simple meals created using centuries-old traditions.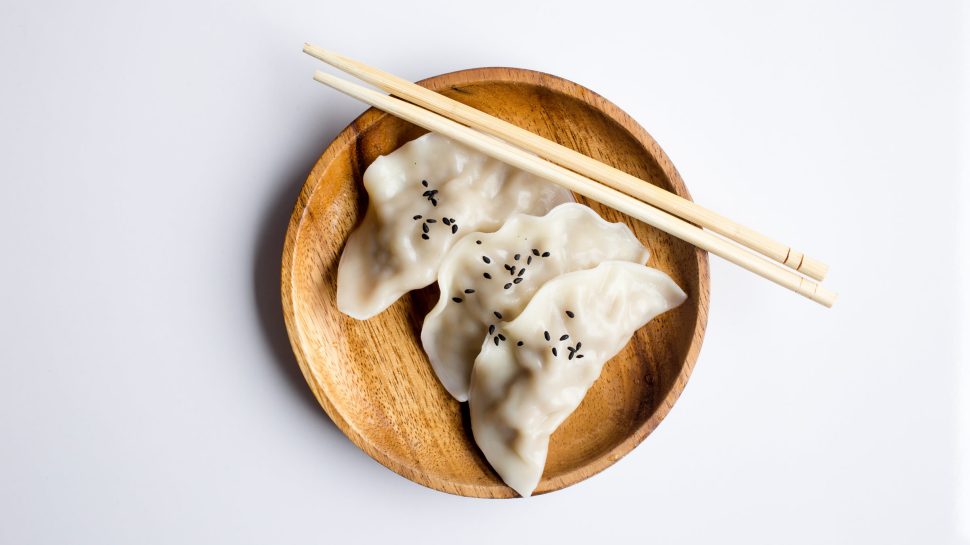 From traditional meals in ryokans to Michelin-star dining experiences in high-end restaurants, Japanese cuisine offers something for every preference and price point.
Sushi and sashimi
Visitors to Japan won't be able to walk five paces without stumbling over a place selling sushi and sashimi. From exclusive restaurants that book out months in advance to convenience stores, fish markets, food courts and small, family-run eateries, sushi (rice, fish, meat and/or vegetables wrapped in seaweed) and sashimi (thinly sliced raw fish and meat) is absolutely everywhere in Japan.
Whether you choose to grab a low-cost takeaway pack of fresh sushi then eat it while picnicking in a park, or sit down at a restaurant for a more decadent meal, sushi and sashimi doesn't get much fresher (or more expertly prepared) than in Japan. Be sure to try freshly grated wasabi straight from the root of the plant with your sushi and sashimi – much of the wasabi found in restaurants outside of Japan is an imitation variety that is considered inferior to genuine, fresh wasabi. So when in Japan, try the real deal!
Yakitori
At the more affordable end of the scale, yakitori is a crowd-pleasing savoury dish that is sold all over the country in roadside street food stalls, food courts and casual eateries. Consisting of skewered chicken cooked over hot charcoals, yakitori makes the most of the whole animal, so be careful when ordering lest you end up with chicken gizzards!
Chicken breast (mune), meatballs (tsukune), liver (reba) and crispy skin (kawa) are among the most popular varieties to try with condiments like pepper, wasabi and miso paste. A popular after-work choice with local businessmen, eating yakitori with a cool beer (or two) at an izakaya (Japanese pub) is an authentic experience not to be missed. Don't be surprised to be eating in a room filled with cigarette smoke though – smoking is still allowed in many izakayas in Japan.
Okonomiyaki
This savoury pancake is synonymous with the Hiroshima and Kansai regions but can be found all over Japan. Made with a base of flour, eggs, cabbage, grated yam and water, okonomiyaki comes in a tremendous amount of varieties with octopus, pork belly, cheese, squid, prawns and many other ingredients often layered into the dish.
Some regions top the pancake with condiments like mayonnaise, pickled ginger and other sauces but others choose to leave the condiment choice up to the diner – it depends on which region or restaurant you're visiting in Japan. A dish with an ancient genesis dating back centuries, okonomiyaki is still a popular dish with locals and tourists alike.
Ramen
A traditional Japanese dish that has been embraced by the rest of the world, visitors to Japan can procure bowls of the steaming noodle soup everywhere from dedicated ramen eateries to futuristic vending machines. Classic varieties typically feature meat, vegetables, egg or soba noodles cooked in a miso, pork or chicken broth, but newcomers to the culinary scene have started to paint outside of the lines and offer innovative ramen options including ingredients like abalone.
Many varieties of ramen are particular to the region where they were first originally created. Sapporo ramen typically consists of minced pork, garlic and ginger, while Yokohama ramen is usually a salty affair topped with spinach and seaweed.
Shabu-Shabu
A savoury hot pot consisting of thin slices of meat and vegetables cooked in hot water at the table, shabu-shabu is a warming meal perfect to eat during winter in Japan.
The process of eating shabu-shabu may be confusing for foreigners at first, but once mastered will never be forgotten! Simply dip the paper thin slices of meat or vegetables briefly in the hot pot, then transfer to a bowl, and add condiments like pickled vegetables, soy sauce, ponzu sauce and spring onions. Rice and/or noodles are usually provided too.
While this style of dining originated in China and was introduced to Japan, the Japanese people have made shabu-shabu their own by adding regional flavours and incorporating the dish into their own dining culture. Remember, it's more than okay to slurp your soups in Japan, so don't be afraid to make some noise while eating a dish like shabu-shabu.
Wagashi
While savoury flavours are a strong point in Japanese cuisine, travellers to Japan best not overlook the plethora of sweet treats available. Wagashi are delicate sweets usually enjoyed with a cup of warm green tea.
Found in teahouses, cafes, department store food courts, supermarkets and train station food stores, wagashi are a traditional sweet with enduring appeal. Rice cakes (mochi) and azuki bean paste (anko) are two ingredients commonly found in these small, delicious morsels but there are numerous of other ingredients used including nuts, chocolate and rice flour.
Some wagashi known as namagashi reflect the seasons, so when travelling in Japan be sure to pick up a seasonal variety (with cherry blossom season being particularly good for these types of sweets). Whether you tuck into one during a tea ceremony or pick up a few from a convenience store to enjoy in your hotel room later on, tasting wagashi is an essential experience for anyone with a sweet tooth.
From Michelin-star dining to street food favourites; organise your travel money before you go and experience the complete culinary journey of Japan.