Chinese New Year celebrations around Australia
The Rooster is the tenth animal sign in the 12-year Chinese zodiac cycle and people born in its orbit are meant to be brave, loyal, and fond of dressing up in their Sunday best. But whatever animal in the zodiac you are, there are good times to be had. We've put together a list of events to help the whole family celebrate the lunar New Year in style.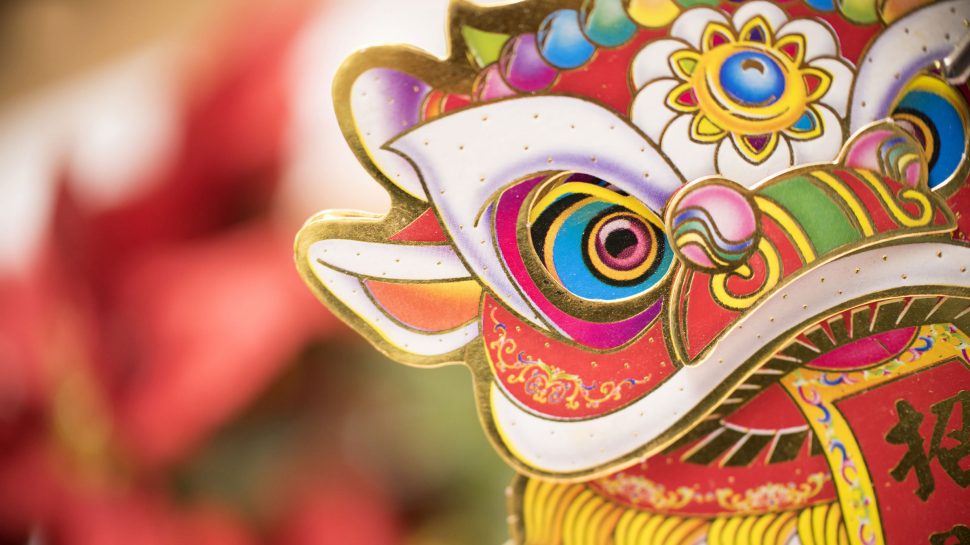 When is it?

The Chinese New Year in 2017 kicks off on January the 28th, in line with the lunar calendar. Traditionally celebrations start the night before and end 15 days later with the Lantern Festival, but official programs around the country vary in length and emphasis.
Melbourne
Melbourne is a hotspot for Chinese New Year celebrations with 17 days of citywide lighting installations, food experiences and public activities. Start with free tai chi classes every morning at Queensbridge square and check out noodle making demonstrations with the best of Asian cuisine at Queen Victoria market. Chinatown will be an event hive, with the Dai Loong Millennium Dragon parade continuing a tradition that goes back to the 1830s in Melbourne. The regional cities of Geelong, Ballarat and Bendigo, with their fascinating Chinese histories, will also celebrate with traditional ceremonies and dragon boat demonstrations.
Perth
Over 10 days, Elizabeth Quay is hosting traditional music and dance, Tai Chi and 'push hands' Martial Arts classes, and a historic photographic exhibition. Head down at night for the giant illuminated zodiac animals and interactive lantern wall. At Northbridge Piazza on the 29 January, enjoy the Perth Chinese New Year fair with a multicultural parade and free entertainment. In true Year of the Rooster style, kids can dress up in traditional Chinese clothes and take snaps at the costume photo booth.
Sydney
Chinese New Year in Sydney is one of the biggest festivals outside of China. There are over 80 events stretching from Chinatown to Sydney Harbour. More than 1,000 performers from Sydney's Chinese, Korean, Thai, Vietnamese and Japanese communities bring the city's streets to life with everything from kung fu to folk dance. Highlights include a 'massaoke' crowd singalong and the largest dragon boat regatta in the southern hemisphere. Take a walk along the Lunar Lanterns trail to find your illuminated zodiac animal and check out the Opera house and other famous landmarks, which will be lit up in the lucky colour red.
Adelaide
Strut into the Year of the Rooster at the huge street party hosted by Adelaide's Chinatown. Twenty lions from local dance troupes will join forces to create the biggest roving lion dance ever in South Australia. Fighting for your attention is a stellar martial arts line-up including demonstrations from the Bruce Lee-inspired Jeet Kune Do Academy and China's national top grade Tai chi Master, Peng Wushu. For something more delicate, get tickets to Butterfly Ladies Band at Adelaide Festival Centre, with Chinese instruments such as the sheng and the liuqin mandolin creating an epic aural journey through the sounds of China.
Hobart
Lounge on the manicured lawns of Parliament House on New Years day and be entertained by community performance groups and activities like lantern making in the Panda Zone for kids. Treat your taste buds to a bonanza of celebratory foods from China, Korea, Indonesia and the Philippines. The Hobart town hall Lantern Festival will have you adding Chinese paper cutting to your skills set, and learning about Chinese musical instruments and costumes.
Darwin
Hightail to the CBD in Darwin in the morning on 4 February and watch as the local Dragon and Lion Dance Troupe bless over 350 shops. Get a lucky buzz watching this auspicious Chinese tradition, performed the world over. Booming Chinese drums, clashing cymbals, and crackling fireworks accompany the acrobatic Lion Dance ritual performed for the purpose of expelling evil spirits and bringing good luck to businesses. Head to one of the top-notch budget Chinese restaurants for lunch in the city for some roast duck noodle soup or Yum Cha.
Brisbane
Discover a host of colourful events in the heart of Fortitude Valley. Chinatown Mall will transform over the first weekend of the festival with fire shows, market stalls, roving performers and more. For music lovers, the Brisbane Symphony Orchestra is performing its much anticipated annual New Year program, blending Chinese music with great western masterworks.
Cairns
Cairns is rocking the Rooster with plenty of panache boasting art exhibitions, a fortune telling ceremony, Chinatown Heritage Tour and Chinese New Years Eve celebrations on the Esplanade. Check out the Street Festival at Cairns Historic Chinatown and feed the dancing lion for good luck.
Canberra
Get into New Year merry-making at the National Multicultural Festival in Canberra. A three-day China showcase from 17 February will feature puppets and magic shows, music, dance and chefs from China presenting their diverse regional cuisines. The Beijing Gardens Lantern festival has a lantern-making workshop for all ages with a luminous nighttime parade led by Canberra's Prosperous Mountain Lion Dance Troupe. For an extra atmospheric experience, join the local community in a New Years Eve ceremony at the Sakyamuni Buddhist Centre at 9pm or midnight.