Camping for families: the most beautiful spots in Queensland
Sun, surf and sand –that's the image of Queensland in a nutshell. But there's a whole lot more on offer when you step off the beach and into the wilderness. In fact, the diversity of Queensland can be striking even within a short drive. Here are six of the best camping spots for families within a short drive of popular coastal areas.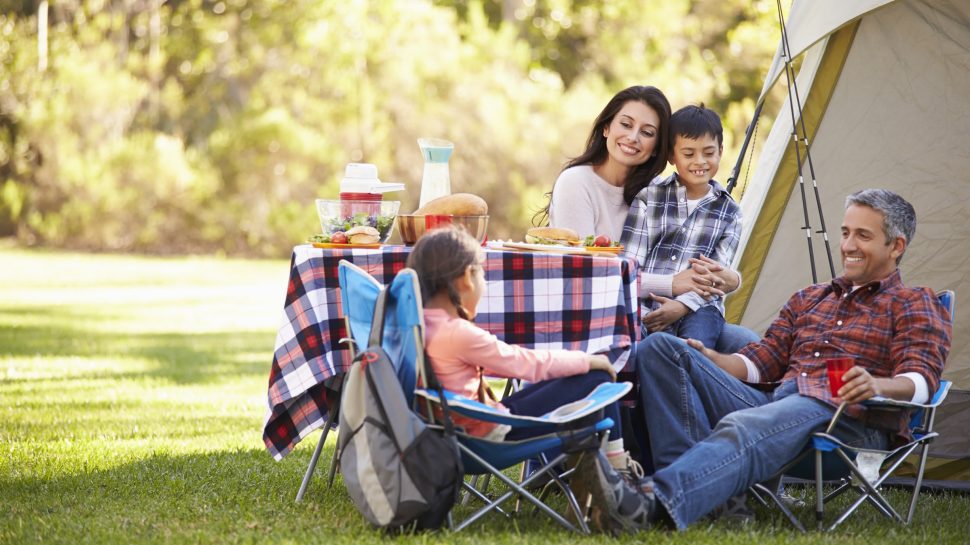 1. Near the sunshine coast
It's one of the most popular tourist spots and can be hectic almost year-round. Yet, some of the most beautiful camping spots can be found within a relatively short drive from the swimsuit mecca that is the Sunshine Coast. The Conondale National Park offers secluded camping and some great walks and swimming. Boolumba Falls Creek is one of the highlights and offers lovely swimming opportunities.
The Imbil forest and Jimna Forest offers similar terrain in the surrounding area, although camp facilities vary from site to site. For more adventure and high-energy activities such as abseiling and mountain biking, the Glass House Mountains offer endless options with nearby camping available at Beerwah State Forest.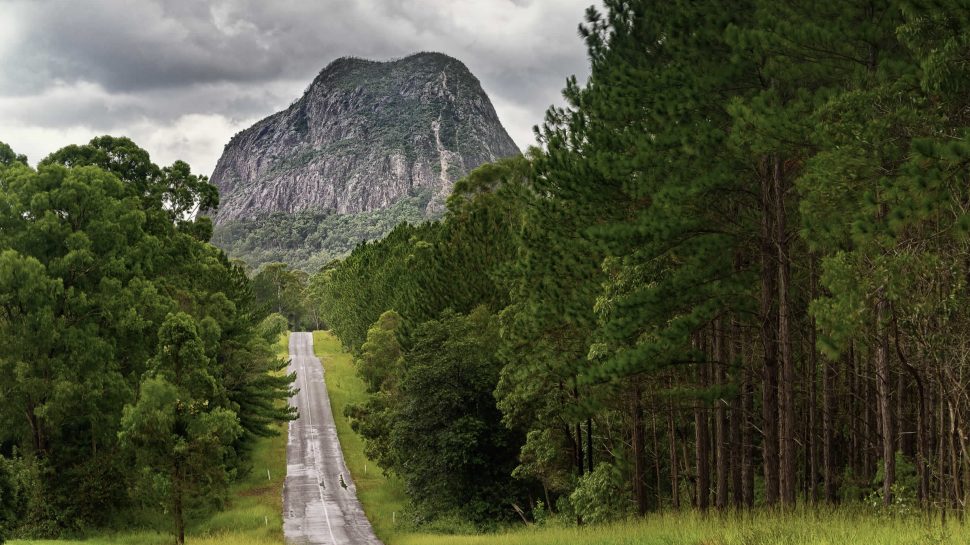 2. Island escapes
Queensland has more than its fair share of idyllic islands to visit across its vast coastline. One of the most accessible is Stradbroke Island, an easy trip from Brisbane with some truly spectacular spots to unfurl your tent for a few days. The northern part of the island was the subject of a successful Native Title settlement in 2011 and now celebrates not only its natural beauty but its continuous indigenous history of more than 25,000 years.
Adder Point is a highlight enabling you to camp within its unique pandanus trees (palm-like trees whose leaves are using for tea and cooking due to their sweet aroma) and tea tree forests. At the right time of the year you can also be treated to some spectacular wildlife encounters, including whale watching (usually on offer during school holidays).
If you'd like to take in a little of the reef without the price tag of big resorts, Russel Island offers the best of both worlds. Franklin Island Cruises provides transport to the island, but beware - supplies and amenities at the camp sites are basic so you'll need to bring the works, including your own water.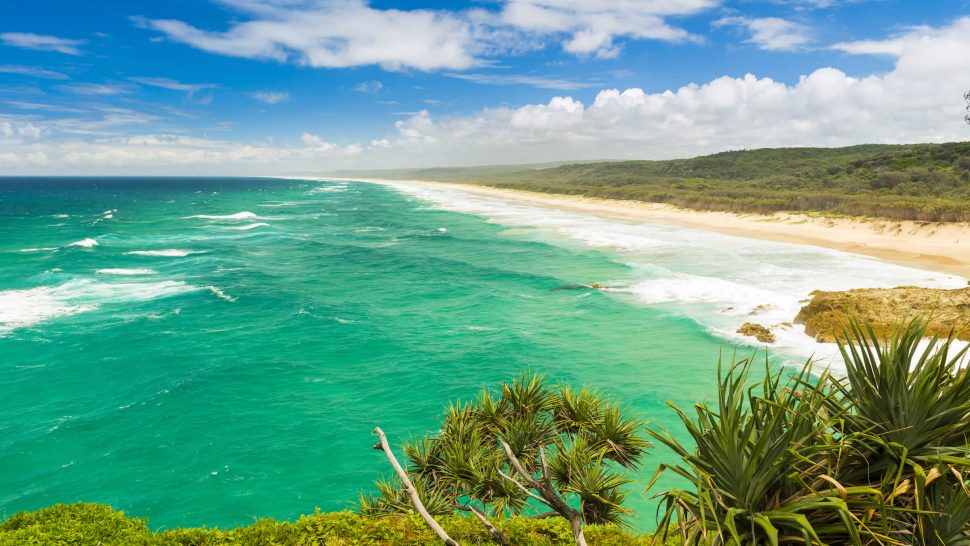 3. Two hours from Brisbane
Around two hour's north-west of Brisbane you'll find the Benarkin State Forest. A traditional harvesting ground for the Bunya Nut, the area has become a pine plantation since European arrival. However, much natural beauty persists, including an array of iconic birdlife and the shy platypus. A night walk through the forest with a good torch is a great adventure for city kids hoping to spot an owl or glider. And if you happen to like horse or bike riding this park offers excellent riding trails. Emu Creek is a great camping spot, but check the weather report for closures before setting off.
4. The far, far north
It doesn't get much more remote and wild than the Cape York Peninsula. The further toward this area you go, the further behind you leave the hustle of city life. Rinyirru National Park has its hazards, including plenty of crocodiles and closures during the wet season, but it is a wilderness area like no other. It is Queensland's second-largest national park and offers a seemingly endless list of camping options beside rivers and waterholes. See the incredible water lily display at Sweetwater lake camp, or take in the birdlife at Horseshoe Lagoon.
5. Festival life
If you like the idea of taking in some music with your camping, the Gympie Music Muster might be just your thing. Just two hours north of Brisbane and not far from the gourmet delights and creature comforts of Noosa, the Music Muster takes place over four big days amid 50 acres of bushland. It's 100% kid-friendly and camping is free with your festival ticket.
6. Rainforest love
Mt Tambourine offers rainforest lovers the chance to see it all without the long trip north. It's just 80 kilometres south of Brisbane, and a short 45-minute drive from the Gold Coast. Despite its proximity to civilisation it feels a world away from the crowds. There are many camping and caravan-friendly spots to set up, which you'll find through the Visit Mount Tambourine website. If the rainforest skywalk doesn't take your fancy, check out the glow worms inside the man-made caves or pack a picnic and head to Cedar Falls for a relaxing day by the water.

Ready to travel?
Get your travel money sorted with a prepaid travel card. Lock-in rates and add up to 11 currencies.