5 travel hacks to save you money
You've been planning a holiday for months: choosing a destination, browsing hotels and booking flights but is there anything else you need to think about? Planning ahead by following these practical tips and tricks could save you a lot of stress and money.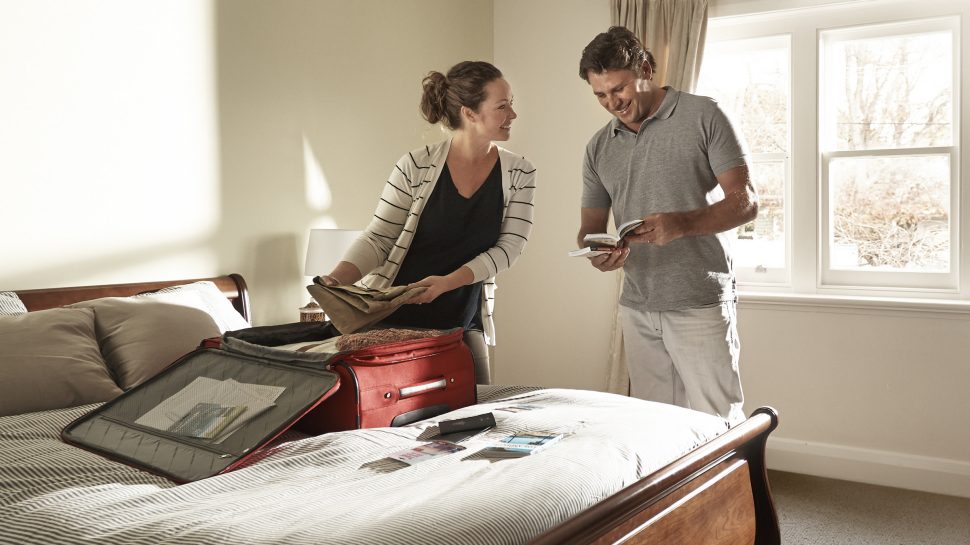 Don't wait to buy your foreign currency

Regular travellers know that if you wait to visit the currency exchange bureaux at the airport to buy your pesos or pounds you're likely to be faced with low exchange rates and high commissions.
A smarter idea would be to pre-purchase a travel money card and lock in the value of foreign currency at that day's exchange rate. That means you are protected against fluctuating rates during your trip which can cost you dearly. You can use a travel card over the counter in the same way that you might use a credit card or debit card and have total control over what you're spending.
Check your passport's expiry date
We all know that we need a valid passport to travel overseas, but fewer people realise that many countries refuse entry to travellers with passports with fewer than six months validity. It can be a costly mistake for those who are turned away at their destination.
Australians looking to get a new passport urgently also face priority processing fees to get one within a two working days. The priority fee is currently an extra $111 on top of the usual $250 adult passport fee. In normal circumstances the Australian Passport Office says you should allow three weeks to get a new passport.
Make sure you get a Travel SIM
It's no exaggeration to say that an unexpected phone bill while you're on holiday can end up costing more than the holiday itself. One way to avoid mobile phone 'bill shock' is to buy a SIM card for travelling overseas before you leave. With access to much better rates - and a clear idea of what you've spent upfront - this might save you hundreds, if not thousands of dollars. You'll just need to ensure that the SIM works in the countries you are travelling to, and that your handset has been unlocked by your mobile provider.

Don't rely on basic travel insurance
Many credit card companies offer 'free' travel insurance as part of their annual fees but it's worth considering whether this type of insurance is right for you. Some credit card companies only cover the cardholder (not their travelling companions) and will often have restrictive conditions such as a high excess, no coverage of adventure activities and no ability to extend your trip.
Pack lightly and weigh your bags
Excess luggage charges can be a hefty and unnecessary addition to your travel budget. Check your airline's baggage policy (not just weight but number of bags) and then stick to it ruthlessly and be sure to weigh your bags before you get to the airport. If you do think you'll need extra bags it is almost always better to pay in advance rather than facing heftier fees at the airport.
For more information to help you prepare for your trip, visit our travel guide.