8 ways to update your home in 2019
As we charge into a new calendar year and look to make a fresh start, try these easy interior updates to keep your home on trend.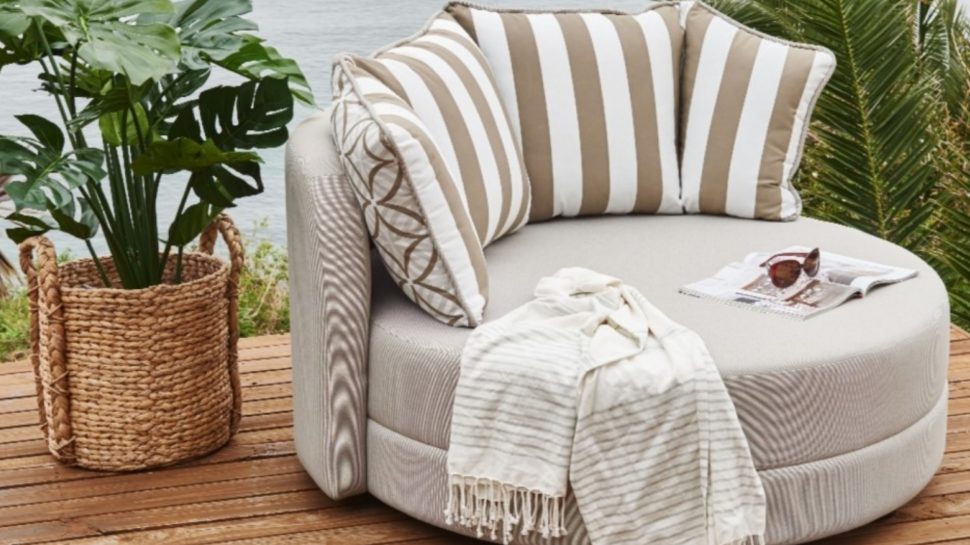 Experts say there are two key elements influencing interior design in 2019: sustainability and sophistication. That means you'll see furnishings and colour palettes reflecting a grown up, natural sensibility. Out go poppy, bright tones and techy, man-made materials: in with more mature shades and finishes. Here are 8 simple ways to get your home 2019-ready, right now.
1. Give your rooms a colour update
The natural influence is quite clearly reflected in the trending colours of 2019. Rather than bold, statement hues, look to a more subtle palette. Think muted shades of terracotta, apricot, sage green and dusky pink. They have a certain earthy appeal that feels classy and not obtrusive. Introduce the new-season palette to your home with simple, cost-effective updates: new crockery or a cool, statement kitchen accessory.

2. Go au naturale
Playing to the sustainability trend, give some thought to the materials used inside your home. Look to natural fabrics and upholstery on sofas and soft furnishings. If you're ready to renovate, consider solutions such as the use of granite or marble on counters and eco-friendly woods for cabinetry. These same woods can be incorporated into less drastic interior updates. In particular, plantation pine or fast-growing woods like acacia and bamboo should be on your wish list for new furnishings and accessories.
3. Get back in black
Whereas the trend in recent years for interiors has favoured the clean, crisp and minimal appeal of white, black is making a comeback as the must-have neutral in homewares. It's bold and feels more luxe than white, plus it provides a strong counterpoint to the subtle colours we see trending in 2019. Matte black fixtures in particular look modern, but if replacing tap wear and rails in your home is a little too extreme for now, dip into matte black with a less permanent solution like a new cutlery set or, if you're prepared to splurge, a state-of-the-art refrigerator.

4. Put the deco in your decorating
Part of 2019's newfound sophistication sees interiors moving away from stark simplicity to a more ornamental aesthetic. Yes, our longstanding obsession with all things Scandinavian and mid-century might be coming to a close. The time is ripe for Art Deco to make a welcome return, so keep an eye out for pieces that draw on this classic design movement from the 1920s and '30s. Look to pieces defined by striking geometric shapes, curved forms and mirrored surfaces.

5. Update your houseplants
Yes, even Mother Nature is susceptible to the whims of style trends. In recent years we've seen succulents, monsteria and the Fiddle Leaf Fig each enjoy their time in the (filtered) sun as the house plant du jour. In 2019, varieties of ferns are having a revival, particularly suitable for bathrooms where they'll love the moisture and humidity. If you're after an on-trend feature plant, the round-leafed Chinese Money Plant is, well, on the money. Pot it in an art deco-inspired planter for double trend points.

6. Shine on with copper
One way to bridge the two key 2019 interior trends—decorative but with an eye on natural materials and textures—is through the use of copper. While stainless steel can feel a little cold and clinical and gold can come across as a bit too ritzy, there's something warm and inviting about copper, yet it also brings a touch of shine and glamour to a room. With the summer heat looming, a copper desk fan is one way to get on trend and stay cool.

7. Pretty things up with print
One of the key ways to add energy to interiors in 2019 is through the use of pattern and print. Rather than go all out with a loud wallpaper, let the room act as the backdrop and work graphic accents into each space through furniture and details. If you're feeling bold, make a printed sofa the centrepiece. Otherwise, look to soft furnishings: throws, cushions and rugs all provide the opportunity for some graphic relief.

8. Bring the indoors out
This summer, give thought to making outdoor living spaces as inviting and comfortable as the inside of your home. In the balmy Australian summer climate, many of us spend just as much time on our decks and patios as we do in the living room, so look for furniture that reflects this way of living. A cosy outdoor area you can lounge and socialise in will make the outside feel like a natural extension of your home.