5 ideas to kick-start your New Year's celebrations
It's that time when the world comes together to mark a fresh start for a fresh year—and the traditional way to do so is with a hell of a party. Follow these five steps to make yours a memorable one.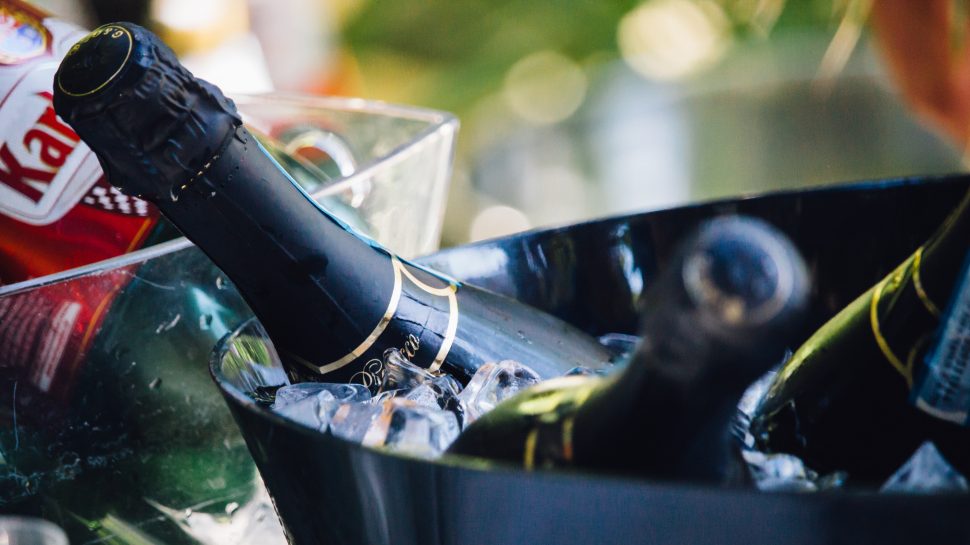 1. Set the mood
A killer party starts with the right ambience. For many of us, by the time New Year's Eve rolls around, our home is still strewn with tinsel and other Yuletide remnants. Imagine if you could change things up from Christmas to New Year in an instant?
Imagine no more with this nifty light projector from the Australia Post online shop (which offers free shipping on all orders) that lets you choose from a selection of themed designs to transform the inside or outside of the house. Opt for festive theming over Christmas and simply turn on the fireworks lights when the time comes. If someone you know happens to discover an Instax instant camera under the Christmas tree, use it to take photos of revellers throughout the night—add the instant prints to decorative bunting as an original way create an interactive piece of New Year's Eve décor.
To get more specific, other NYE-themed celebratory details such as themed balloons, sparkly silver decorations, or bright paper fans add ambience to the evening.
2. Provide entertainment
Music is the easiest way to get a party pumping. Play your favourite hits of 2017 from your smartphone through a colourful speaker or test your guests' skills behind the mic—prepare your very finest rendition of Auld Lang Syne with your very own karaoke machine to have the crowd singing and dancing the night away. Make fun memories and encourage guests to ham it up for pictures by passing around fun, New Year themed photo props. 
3. Prepare for midnight madness
As the countdown approaches, get ready for maximum mirth and spectacle with a bowl of party favours. Think themed confetti and horns to hail the arrival of 2018. 
4. Dress the part
New Year's celebrations are all about putting on the ritz, so a few key party accessories are a fun touch, like sparkly tiaras and top hats. If you're after value for money, you can kit out all your guests with a party pack providing a selection of headwear and colourful necklaces, along with party horns and decorations.
5. Propose a toast
At the stroke of midnight, it's customary to raise a glass, preferably with something chilled and sparkling. Purists prefer French, but there are also quality (and more affordable) drops like Italian-style prosecco or award-winning Australian sparkling. For something a little different, try a bubbly rosé or a bottle of sparkling that embodies the party spirit with a glow-in-the-dark label. For bubbles of a different kind, fill the room with a light-up bubble dispenser, always a guaranteed good time.