4 easy ways to create the taste of summer in your own kitchen
The beckoning of summer means it's time to shake out the picnic rug and pack the wicker basket. Whether you're at the park, beach or in your backyard, you'll want to feast on food that make those long, sunny days even better. We asked four Australia Post customers for their favourite recipes and paired them with appliances that will keep kitchen time to a minimum.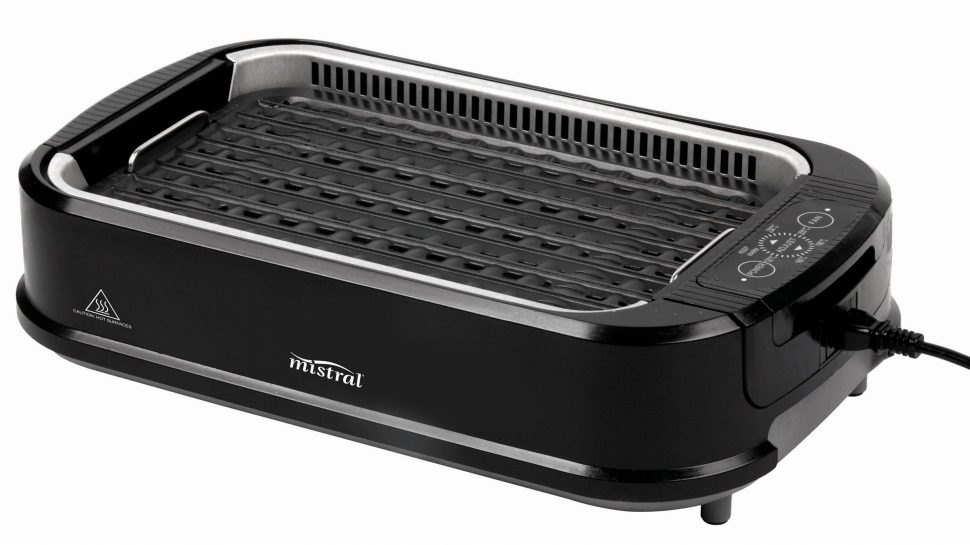 If the idea of standing over a hot grill in summer doesn't thrill you, then you might want to get the Mistral Power Smokeless Grill. The airflow technology keeps your kitchen smoke-free and the detachable parts make cleaning a breeze.
Start your indoor grilling experience with this recipe by Enya Maritz of Australian Bush Spices. It features a spice blend of Oriental kaffir lime, lemongrass, native finger lime and lemon myrtle for a sharp citrus fusion that uplifts seafood dishes.
Grilled trout
Serves 4
4 small/medium sized rainbow trout
8 lemon myrtle leaves or bay leaves
2 lemons, sliced
50 grams butter, softened
1 clove garlic, crushed
2 tbsp Blue Seafood Blend
Rinse the fish and pat the cavity and skin dry using paper towels. 
Blend the butter, Blue Seafood Blend and garlic until smooth. 
Spread the butter over the skin of the fish. 
Divide the lemon myrtle or bay leaves and lemon slices into four portions and place inside the cavity of each fish. 
Oil a paper towel with olive oil and rub it on the grill so the fish doesn't stick to it. 
Cook the fish for 10 -15 minutes or until it flakes easily when tested with the tip of a flat-bladed knife. 
Serve the fish with a summery salad.
"This spice blend is fit for any other fresh catch, like king prawns, crayfish or barramundi. Reminiscent of reeling in a beauty down at the local jetty, this dish is best enjoyed with a late harvest Australian Riesling whilst observing the sunset from the water's edge." – Enya has used Australia Post since 1990 for domestic and international business shipping.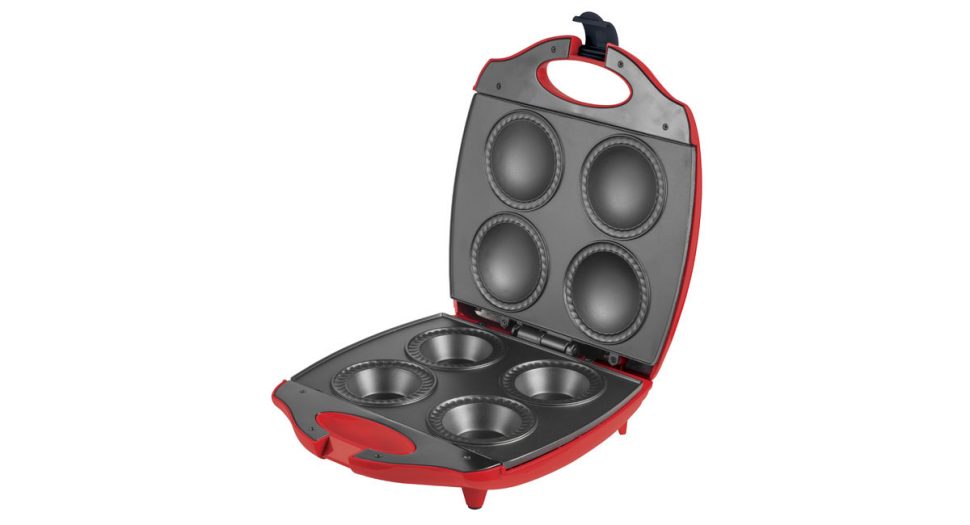 Have a pie recipe you've been perfecting during the lockdown? Time to show it off now, but instead of firing up the oven, use the Mistral 4 Pie Maker instead. Being able to turn out batches of winning pies quickly and easily is important when you know people will want thirds. Eigen Ting of Sucre du Jour shares his favourite mini pie recipe for when he needs to whip up a last minute treat.
Chocolate and Macadamia Tart
Makes 12-16 mini tarts
Sweet pastry
640 g good quality unsalted butter
1 cup icing sugar
1/2 tsp salt
1/2 cup almond meal
1 tsp lemon zest
1 tsp vanilla paste
2 1/4 cups plain flour
1 egg
Lightly cream the butter, icing sugar and salt.
Add in the almond meal followed by the lemon zest and vanilla paste.
Add in the flour followed by the eggs and mix until the dough comes together. Don't overwork the pastry. This will keep the dough tender and flaky during the baking process. 
Wrap the pastry in cling wrap and leave to chill in the fridge for at least 1 hour.
Roll the pastry out on a floured surface and cut out circles to fit the bottom and sides of the pie moulds. 
Line the pie moulds with the pastry and bake according to the pie maker instructions.
Chocolate Ganache
32 g dark chocolate
232 g milk chocolate
200ml cream
Heat the dark and milk chocolate in the microwave until it's soft but not completely melted. 
Bring the cream to a boil and pour into the bowl of melted chocolate. Use a hand blender or whisk to combine well. 
Pour the mixture into the prepared tart shells and leave to set in the fridge for 1 hour.
Lightly toast the macadamias and place one or two on top of the chocolate tarts once they're set.
"Who doesn't love a simple yet decadent chocolate tart? The pastry is flaky and tender, which complements the creamy and luscious ganache." – Eigen uses Australia Post for personal and business parcel sending.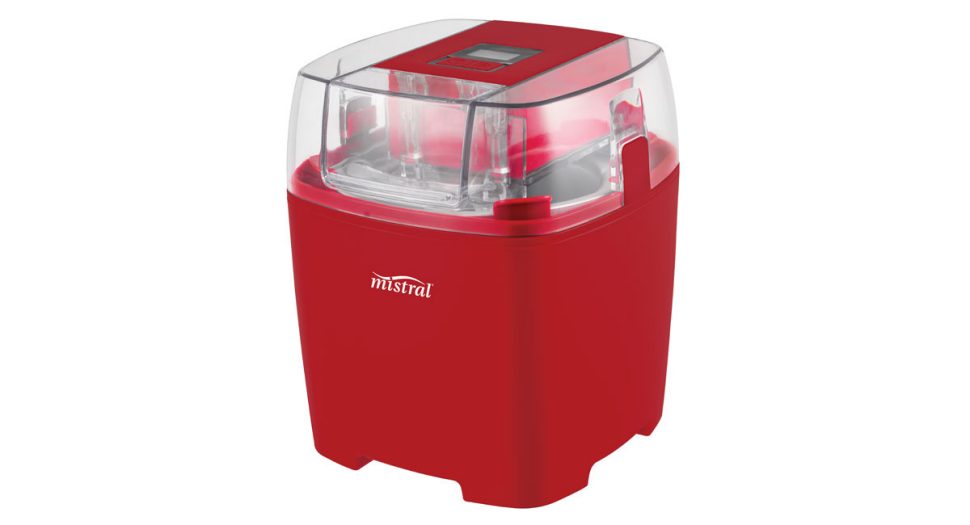 Ice-cream hits the sweet spot all year round but is especially cherished on a sweltering summer day. Concoct your own flavour and hand it over to the Mistral Ice-Cream Maker to do the hard work. Seher Istar of Jamela Boutique craved ice- cream during her pregnancy and created a flavour that features her favourite fruit – berries.
Very Berry Vegan Coconut Ice cream
Serves 2-3
270 ml coconut milk
270 ml coconut cream
3 cups mixed frozen berries
1 cup white sugar
1 teaspoon lemon juice
Place frozen berries in a non-stick pot. Add the sugar and boil over medium heat for 15 minutes. Stir occasionally.
Blend the coconut cream and coconut milk in a blender until it reaches a smooth consistency. Set aside.
Put a sieve over a bowl. Pour the berry mixture into the sieve and use a wooden spoon to gently press onto the berries so the juices trickle into the bowl.
Add the lemon juice and stir. Allow the mixture to cool.
Transfer the berry mixture into ice-cream maker. Add the coconut milk and cream mixture. Start up the ice-cream maker.
Once your ice- cream is done, pour into a container and freeze for 6 hours before digging in.
"I read that berries are known as humble fruit because they grow close to the ground. I think the world needs more humble and kind people so berry recipes are my secret way of spreading the love!"  - Seher uses Australia Post for local and international business shipping, and to pay her bills.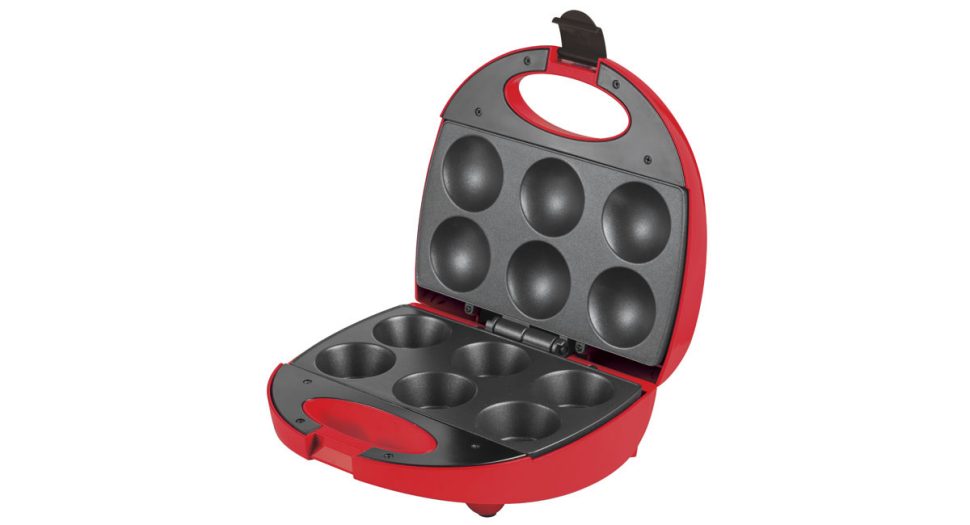 Dessert will always have a place at a picnic no matter how much food has already been consumed. Even if you haven't been baking up a storm this year, you can still impress at a picnic with the help of the Mistral Cupcake Maker. Baking time is faster and generates less heat than an oven, which means you can tote out various flavours without breaking a sweat.
When baker Melody Marie Arputham misses her birth country of Malaysia, she turns to this recipe to ease her homesickness.
Pandan Cupcakes with Coconut and Gula Melaka Frosting
Makes 12 standard cupcakes
Cupcakes
200 g salted butter
170 g caster sugar
2 free range eggs
200 g self-raising flour
1/4 tsp vanilla extract
4 stalks of pandan leaves1
90 ml coconut milk
Make sure all ingredients are at room temperature
Blend the pandan leaves and coconut milk. Strain the liquid and set aside. 
Beat the butter in a mixer on high speed until pale.
Gradually add in the castor sugar while still beating. 
Add in the eggs, vanilla extract and pandan juice. Beat on low speed until well combined. Don't overbeat. 
Fold in the self-raising flour. 
Divide evenly into 12 cupcake cases and bake according to the cupcake maker instructions.
Frosting
200 g salted butter
50 g coconut butter
250 g / 2 cups icing sugar
Gula melaka2 (palm sugar) syrup for drizzling

Beat the salted and coconut butters together until pale.
Gradually add in the icing sugar and beat until light and fluffy.
Pipe the frosting onto the baked cupcakes. Drizzle with the gula melaka syrup.
"The pandan, gula melaka and coconut instantly take me back home. The flavour is divine and the aroma that fills my kitchen is incredible." – Melody uses Australia Post to buy and send her Christmas cards and gifts.