Cool kicks: shop the latest and greatest sneakers
From the classics to edgier styles, we break down the sweetest must-have kicks for girls and guys.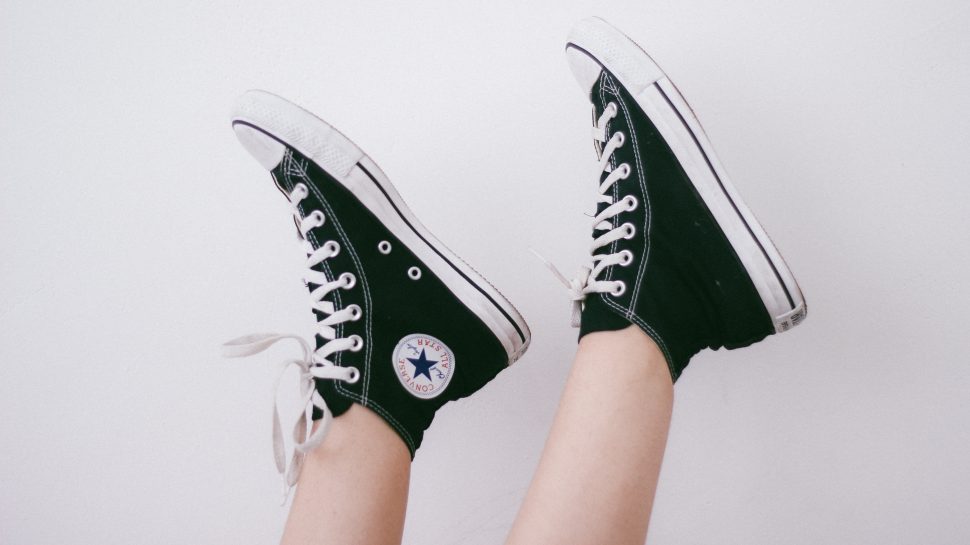 Sneakers as street-wear are a universally staple footwear, both comfortable and fashionable, and most of us have a few pairs to switch out as the mood takes us. Some of us are even "sneaker freakers" who love nothing more than getting our hands on the latest limited-edition releases.
With so many kicks in various styles to choose from, we've put together this list of the most coveted, so you'll never put a foot wrong selecting the right pair of new sneakers (or two..or three).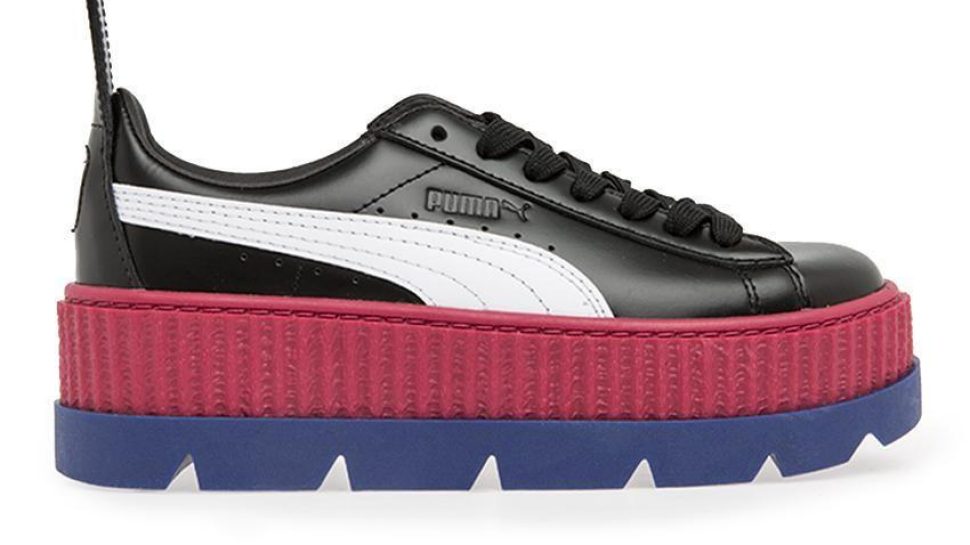 Women's Puma: Fenty (from $220)
There's no doubt that Rihanna is as effortlessly stylish as they come, and now you can rock her style on your feet thanks to her partnership with Puma. Her eye-catching sneaker designs have "creeper" elevated platform soles with the traditional "basket" Puma design (some come with funky ankle straps). Too cool for school.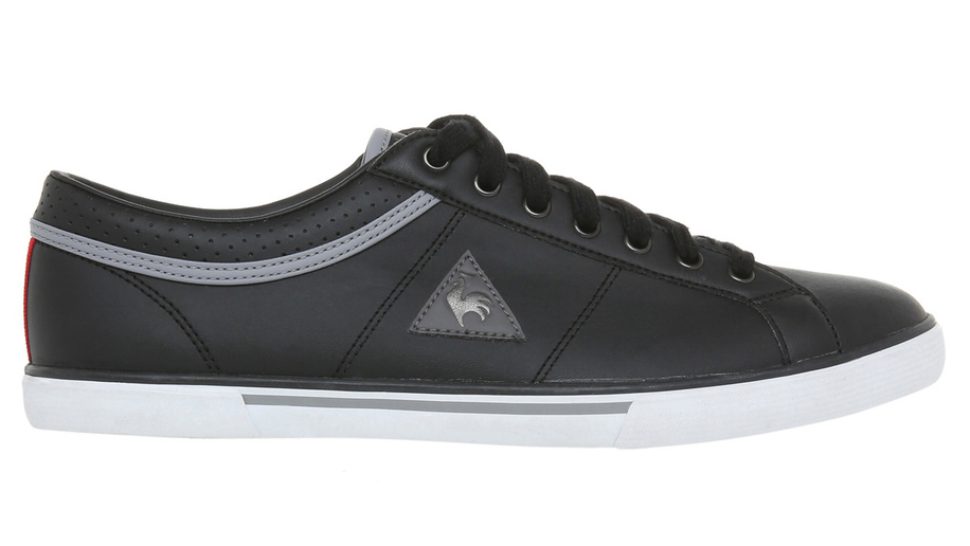 Men's Le Coq Sportif: Saint Dantin ($119.95)
Where most street shoes have emerged from skateboarding, basketball, and track & field culture, Le Coq is for the tennis set. Although the brand is actually interchangeable across many different sports, there's something a little bit "ooh la la" about their designs.
That'd be Le Coq's classy French heritage dating back to 1882 (the brand started in the Champagne region no less). The Saint Dantin collection is simple and elegant, with a touch of colour at the heel. Each pair of sneakers features the subtle logo of a Gallic rooster, the unofficial national symbol of France (Le Coq Sportif translates to "the athletic rooster").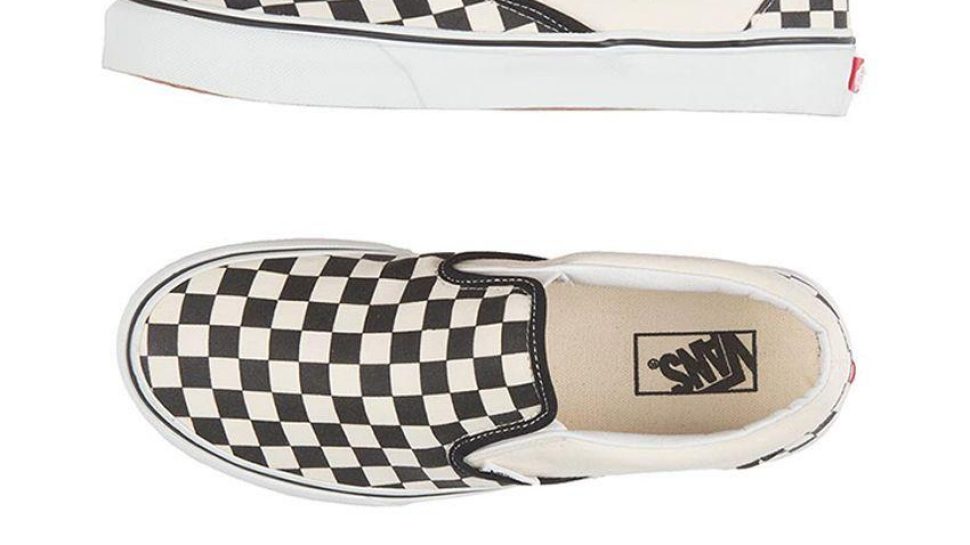 Unisex Vans: Slip-ons (from $99)
For those of us who are time-poor, we'll do anything to save precious seconds, including wearing shoes you can just slip right on. Vans slip-on sneakers mean no more tying shoelaces: just slide them on and you're on your way. Not only that, but they're an alternative style to your regular kicks, just to mix things up a bit in your wardrobe. Vans offer lots of print and colour choices in their slip-ons, including checkerboard and metallics.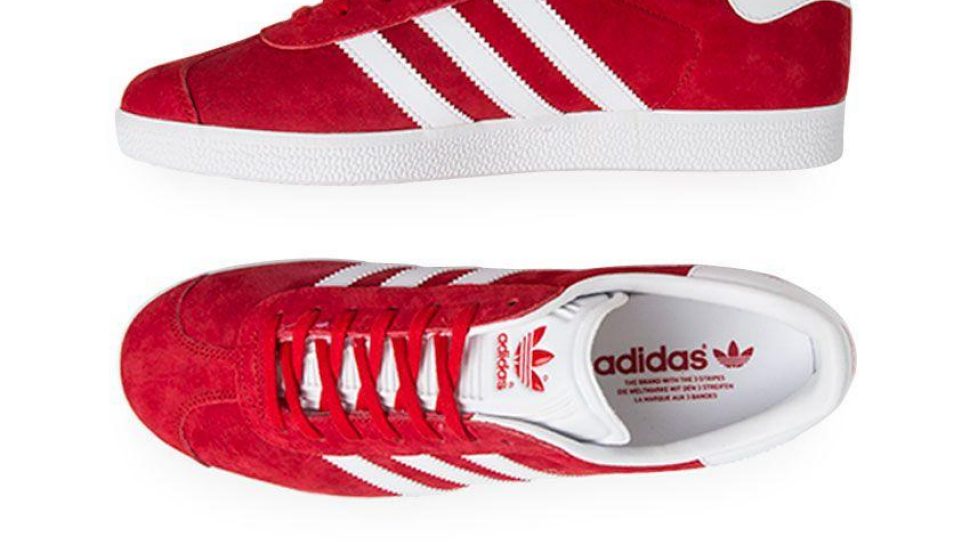 Unisex Adidas: Gazelle (from $130)
Born in the 1960s as football trainers, these classic retro street shoes - with the iconic double stripe - will never go out of style and come in a huge range of colours to suit everyone.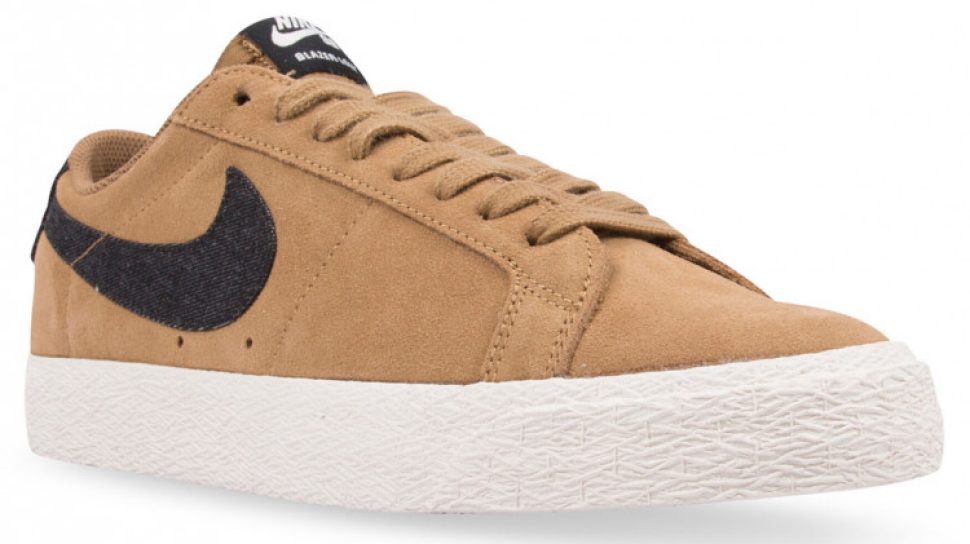 Men's Nike: SB (from $79.95)
If you like your sneakers chunky and more sporty than street, then the Nike SB is for you. Harking back to the track and field community of the 60s, Nike emerged as a major player of footwear within the skateboarding and basketball worlds. Of course, most of us are pretty familiar with Nike's mega popularity, and you can't go far without seeing a pair of feet pounding the pavement in a pair of these.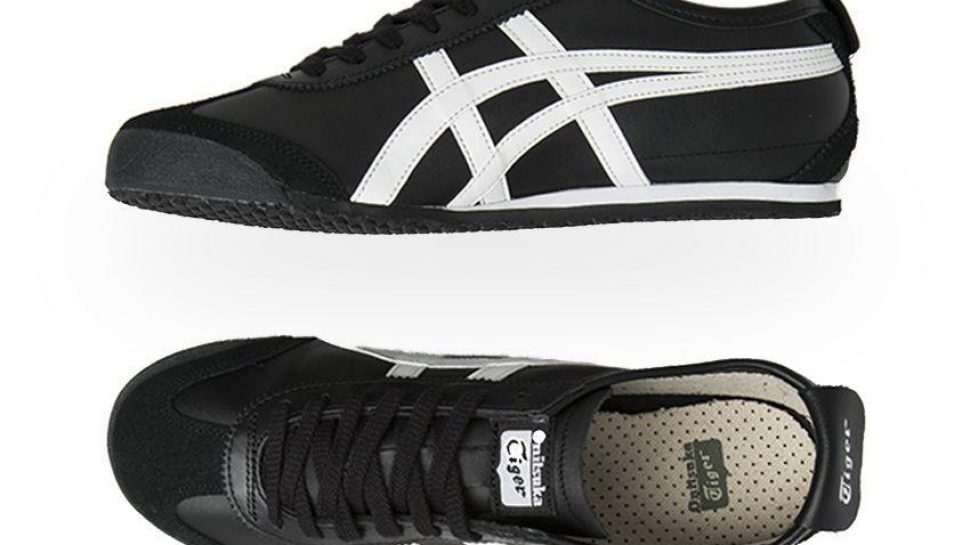 Unisex Onitsuka Tiger: Mexico 66 (from $160)
Made famous when worn by Uma Thurman in Quentin Tarantino's Kill Bill movies, Japanese label Onitsuka Tiger know how to serve up casual with comfortable - and add a little sass on the side too. Onitsuka first appeared in 1949, as a forerunner to the ASICS brand. The famous stripe design first appeared in 1968, when it was created for the Olympic Games in Mexico.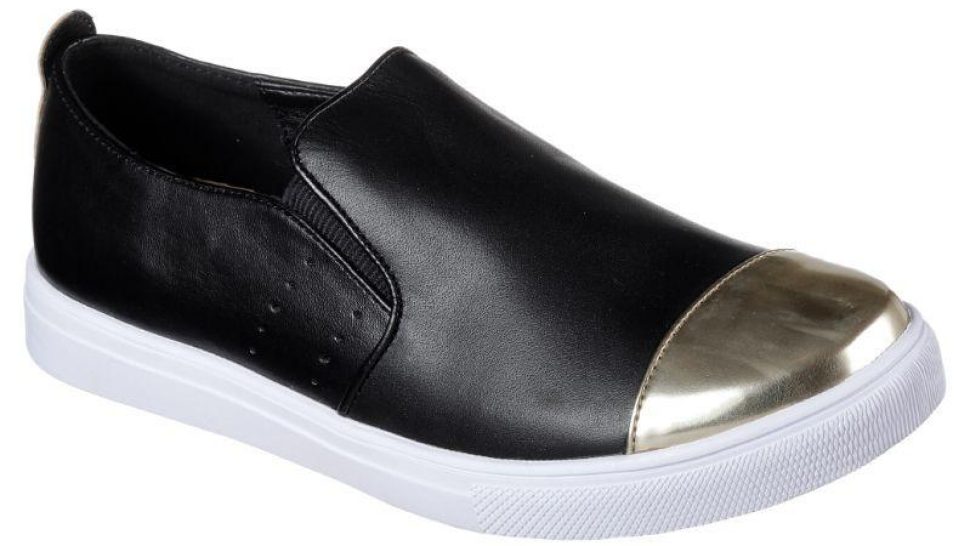 Women's Skechers: Moda Toe Tapper ($99.95)
As well as carrying a huge range of sporty sneakers, Skechers has a pretty cool street-wear range too. If you can't get enough of slip-ons, these Toe Tappers feature a shiny metallic cap overlay at the toe to add a bit of an edge. With a memory foam insole, they're also mega comfy to tread the pavement in when you're doing some long walking stretches.

Also in Skechers streetwear range, you'll find the Shiny Dancer - a sparkly gold number with beads and rhinestones ($109.95). These slips-ons are for those who want to make a statement (and be able to spot their shoes easily in their closet when in a hurry).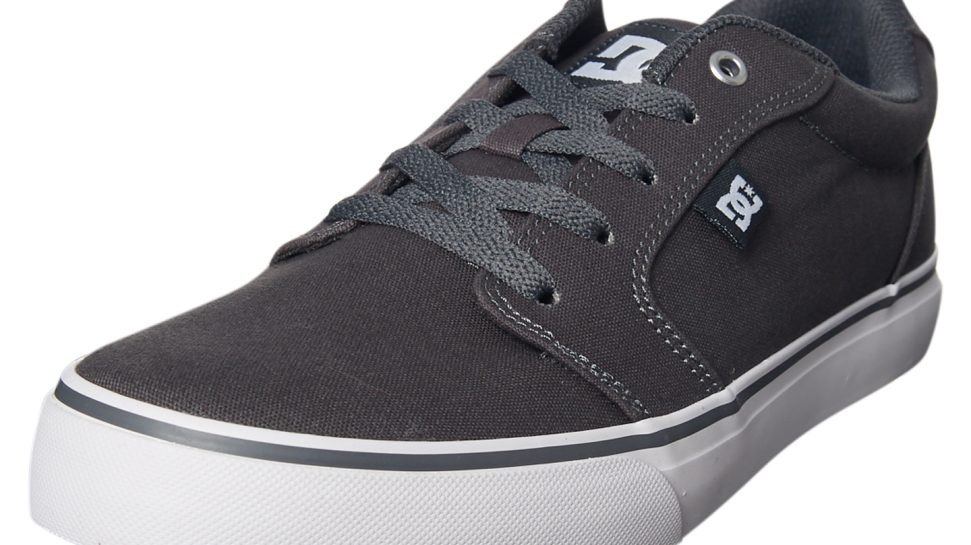 Men's DC Shoes: Anvil ($79.99)
A pair of canvas shoes are a must-have in everyone's wardrobe. With the DC Anvil, you still get the slim silhouette you'd expect from a canvas shoe, but with a little more grunt in the tread and a slightly higher cut at the achilles, allowing for a bit more supportive padding.

Women's New Balance: 24/7 Classic White ($120)
There's just something really lovely about a pair of white shoes. It means you look fresh and crisp (even if you're not feeling like it). Try these New Balance on for size from Princess Polly. They look great paired with your favourite jeans and a plain t-shirt.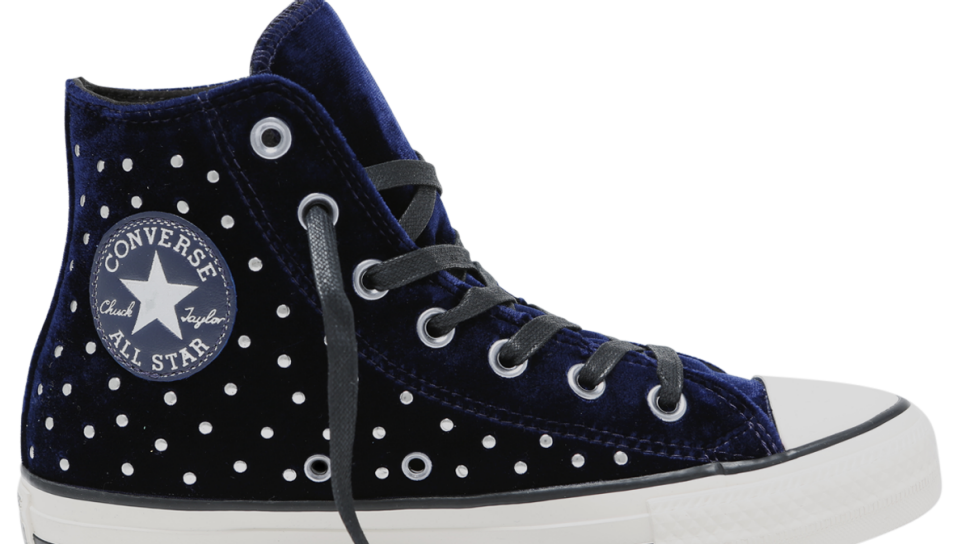 Women's Converse: All Star Velvet Studs ($140)
Feeling lucky punk? These velvet hi-tops are a fresh take on your regular Converse, with stud embellishments for a little extra rebellion and street cred. Converse - a cult favourite since the 1920s thanks to their affiliation with American basketball player Charles "Chuck" Taylor - have a huge array of styles for both guys and girls, whatever your mood.