EOFY: It's not all business
Some great deals can be had at the end of financial year—but if office equipment and stationery don't excite you, here are some bargains buys that might.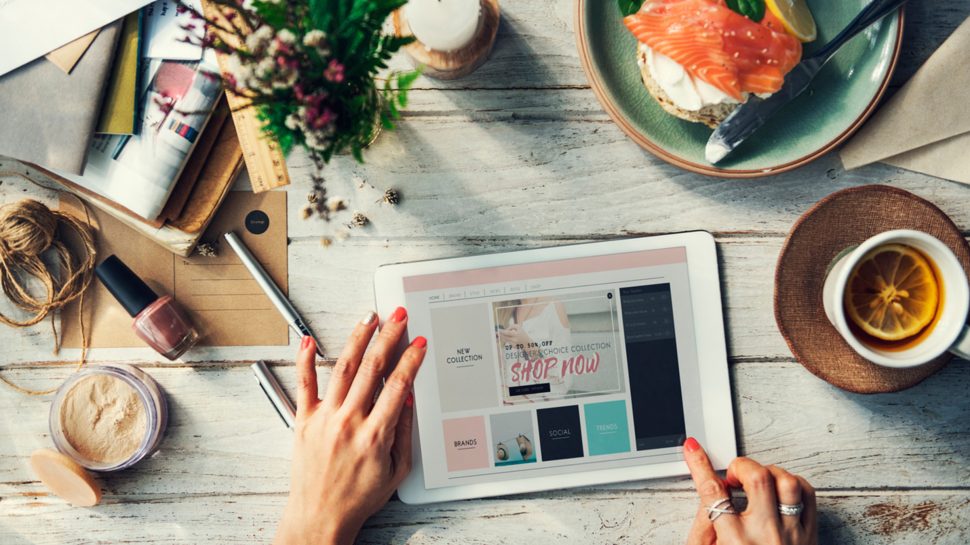 The end of financial year (EOFY) means one thing: tax time. It is, arguably, the least thrilling occasion on the calendar but it's not all paperwork and appointments with the accountant… on the plus side, there are usually some good bargains to be had. We've unearthed some great value EOFY buys to distract you from the piles of tax receipts and deductions that need attention.
In the kitchen

One thing that's likely to take your mind off all matters financial is a good meal, so if cooking (or eating) is your thing, whet your appetite with some online shopping deals. If you like your food fast and healthy, the Nutri-Blast 700W Nutritional Blender for just $49.99 comes with a selection of five cups in various sizes to whiz up healthy meals and snacks. If, on the other hand, you have a penchant for food that's slow and indulgent, the Thompson™ 6.5 Litre Slow Cooker is ideal for creating winter feasts, just $39.99. One way to get your favourite recipes just right is with a set of digital kitchen scales ($19.99) designed with a glass platform and LCD display as a stylish and useful addition to the kitchen.
Essential electronics

There's a much nicer way to pass the time than going through shoeboxes full of old receipts: going through shoeboxes full of old pictures. Delve back into the days of printed photographs and bring those old memories into the 21st century with a photo, film and slide scanner. The QPIX PS-970 ($139) lets you easily convert photos, negatives and slides that are gathering dust in the back of the closet into jpeg format so you can add them to your digital album. You don't even need a computer, this device saves the files directly to an SD card for safekeeping. One way to view those digital images (or browse the internet, stay connected or be entertained) is with a touch screen tablet. The Pendo Tablet (7", $69.99; 10.1", $129) includes Bluetooth™, FM radio, Quad Core processor and a built-in camera so you can keep adding to those photographic memories.
Entertainment buys

All work and no play makes for a very dull existence so let your hair down at the end of the financial year with your favourite music. Did you know that old school vinyl records are having a resurgence in popularity? Yes, believe it or not, in 2016 vinyl actually outsold digital downloads in the United Kingdom, so go back to the future for the coolest trend in music with a turntable with built-in speaker (Thomson™ 3speed, $49.99). Add a Mini Hi-Fi system for another $49.99 to have all musical bases covered—you can pull out those old CDs or listen to your digital music collection via Bluetooth. If you fancy yourself as a bit of a rock star, consider the iBright Karaoke Party Machine with LED Display ($89.99). Allow us to suggest some songs to pull out for your EOFY karaoke session: everyone loves a bit of Abba (how about Money, Money, Money?) or maybe a nineties one-hit wonder like Dirty Cash (Money Talks). Or perhaps you'll take one look at the stack of receipts and forms that need to be organised and get inspired to belt out a rendition of I Will Survive.