Virtues of the olive: natural Australian skin care
Surely, if there is a chameleon of the plant world it would have to be the olive. From salad dressing, edible fruits and cough syrup through to body creams, the olive is there doing its thing.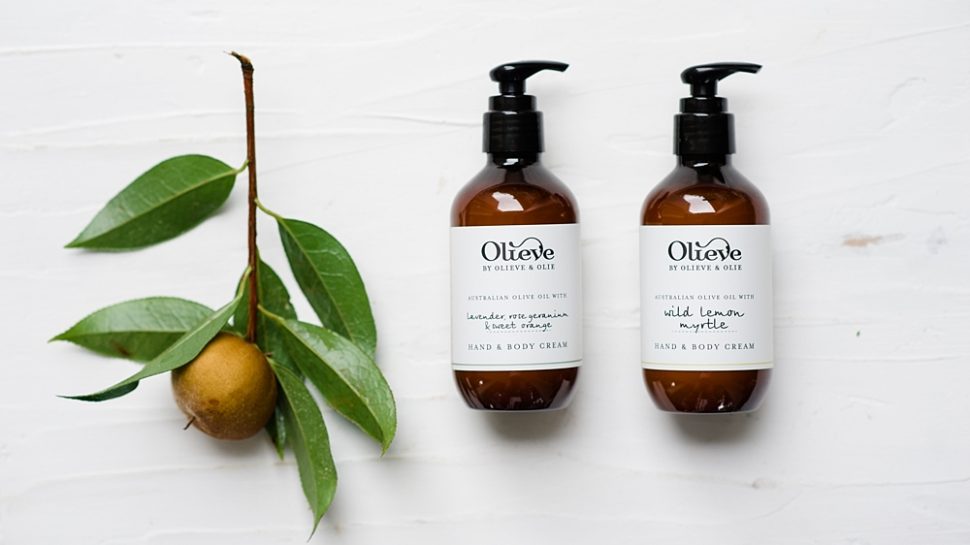 Australians have long embraced the virtues of olive oil on their food, but one business that's reminding us of the olive's therapeutic benefits is Olieve and Olie, makers of fine skin care products in Mornington, Victoria.

It all started on a riverbank
The family team at Olieve & Olie has been making luxurious olive-oil-based products for almost 20 years. They started making their products on a 15-acre property on the banks of the Gunbower Creek, in far north Victoria. The owners, Andy & Jude Steele, planted a large grove of some 2000 olive trees and within five years the trees were producing superior quality olives in large volumes. That's when Jude began making olive oil soap right there on the farm.
More than 10 years later Jude and Andy, and now their daughter Sarah, are running an award-winning business based on their own recipes of olive oil skin care products. And, their product range now includes 10 different skin care products.
"Olive oil is a very versatile product. Not only is it a kitchen staple, but it is also perfect for the skin. Many people believe olive oil will make your skin oily, but that is not true at all. The reason for this is that it mimics the oil your skin naturally produces" says Sarah
"In fact, the chemical structure of olive oil is the closest to your skin's natural oil than any other naturally occurring oil. And because of this, it penetrates the skin's deeper layers and regulates moisture levels from the inside out," says Sarah.
Nature in a bottle
There are now 10 skin-care products in the Olieve and Olie range, each with different fragrance options such as Sweet Orange, Lavender and Rose Geranium; Bergamot and Clary Sage, and native scents such as Saltbush and Blue Gum; and Wild Lemon Myrtle.
"Every single ingredient is natural. We source our organic beeswax from hives in Western Victoria. We only use essential oils and cold pressed oils in our products. Our philosophy it to source ingredients that have had as little processing as possible.
"We love using ingredients that have come straight from the earth, or a tree or the sky. We believe this is what makes our products unique and why people keep coming back for them," says Jude.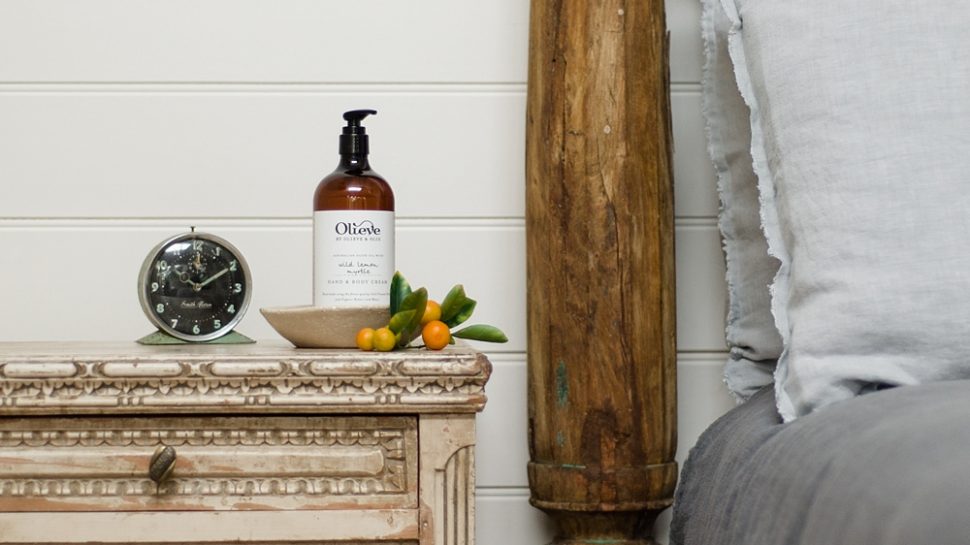 Just right for dry skin
Although the journey began with olive oil-based soaps, the family started making body butter in 2005 and have continued to expand their product range. They already knew that olive oil was especially good for people with very dry skin, so they wanted to make products that had a high concentration of olive oil.
Founder, Jude Steele, has a background in chemistry and medical technology, and a passion for all things natural and organic.
"We created the body butter for people who needed a richer cream, people with extremely dry or sensitive skin. My first grandchild was born shortly after we began making the body butter, so I started using the body butter on her dry skin and it was amazing," says Jude.
"We still get surprised at the number of people who say to us "I've tried everything on my skin and nothing works as well as your products! The secret is the Australian grown olive oil, it really is incredible!" says Jude.
Handmade for health
Even 20 years on, the family still hand-makes all the products in their own purpose-built premises, which is now located on the beautiful Mornington Peninsula in Victoria.
The Olieve and Olie team are committed to producing high-quality products that are good for people and preserve the environment. Their products are not tested on animals and all the olives are free from pesticides and any harmful chemicals.
"Olive oil is rich in antioxidants and vitamin E," says Sarah. "It is also one of the most sustainable oils, due to the fact that the trees require little water, do not need to be sprayed with chemicals, and the olives can be harvested year after year without destroying the trees.
"Where we can, we source our ingredients directly from the producers. This ensures that we know exactly how our ingredients are grown, that they are chemical free and grown and harvested naturally, ethically and sustainably. These principals are really important to us," says Sarah.

Tip: When you have a cold and are prone to dry and scaly skin around your nose – rub a small amount of body butter around the area before going to bed and you will be amazed at the result in the morning.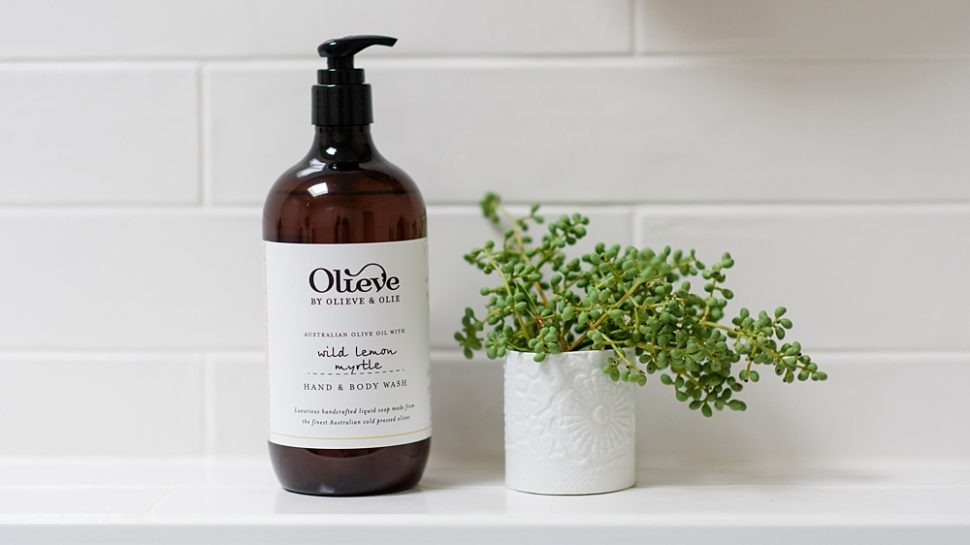 Unlock the secrets of the olive

Discover fine, handmade skin care products enriched with olive oil.