How to choose a gift hamper for any occasion

Gift giving can be a risky business.
At its best, a gift can be a thoughtful and timely symbol of an occasion or relationship, but at its worst it can be inappropriate, unwanted and wasteful. With countless birthdays, anniversaries and other special occasions happening each year, how can you come up with gift ideas that won't end up in landfill?
With the adaptability and scope to suit just about every taste, a hamper could be the solution to your gift-related anxiety.
Why give a gift hamper?
The practical gift-giver will love the flexibility of hampers, which can be customised to suit an individual, a family, employees or clients.
Felicia Rusher, who creates Australian-themed gift hampers at her Gold Coast company I Still Call Australia Home, believes that the wide appeal of hampers comes from them being "personal, but not too personal."
"I think hampers are a great gift because everybody can enjoy a bit of something. They suit every occasion," she says.
Think out of the box
While hampers traditionally contain food, most modern hamper companies offer a range of other themes.
Pamper packs may include high-end skincare products and luxurious robes, kids' hampers could feature games and lollies, and a hamper for the aspiring chef could include a cookbook and utensils. Men's hampers are increasingly popular, and Melbourne-based Creative Hampers even offers a pet hamper.
If you're creating your own hamper, the contents are limited only by your imagination.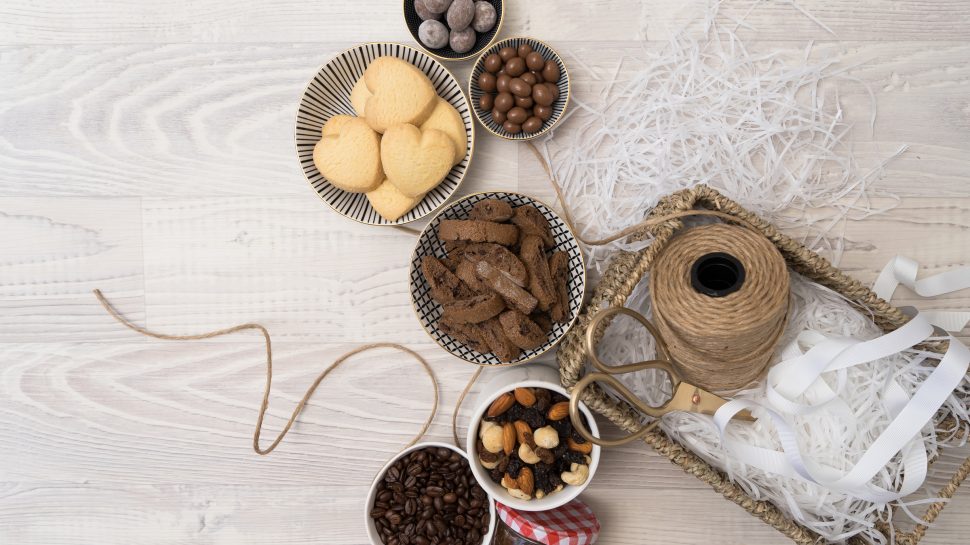 The key to choosing well

A well-chosen hamper is more than just a gift. "What you're doing is thinking about the person and what they love, and creating an experience around that…something that will put a smile on their face," says Rusher.
Using high-quality products, especially from brands that are well-known but not readily available in supermarkets, can instantly boost the credibility of your hamper. With online marketplaces like Farmhouse Direct, you can purchase the individual products for a home-made hamper, or have a pre-made hamper sent directly to the recipient.
If you're selecting a hamper for a group, consider your audience. Will you send one large hamper that can be shared among recipients, or will you send several small hampers? Alcohol-free options may be suitable for some groups.
To enhance the experience, Rusher's advice is to make sure all elements of the hamper work well together.
"Don't have chutney without crackers. If you've got a mug in there you should also have tea or hot chocolate. Think about what that person's going to be doing while they're drinking the hot chocolate. They might want some slippers, bath salts or a candle—something that's going to really be a treat."
Presentation is everything
The way the hamper looks is part of the experience. Researching available products and presenting them well can take longer than you think, so if you're choosing to take the DIY route, make sure you've given yourself plenty of time to create something memorable.
Rusher has some advice for creating a visually appealing gift hamper:
"The first thing to think about is what you're going to put the products in. How are you going to package it? Are you going to buy a little basket and put cellophane around it? Or are you going to get a box? Everything you buy needs to fit in that box or basket.
"You need to think about the weight of things. When you're sending a hamper, weight can add up really quickly.
"Finally, consider the colour palette. The most beautiful products can clash when you put them in a basket together. It takes it to another level if they all look great together."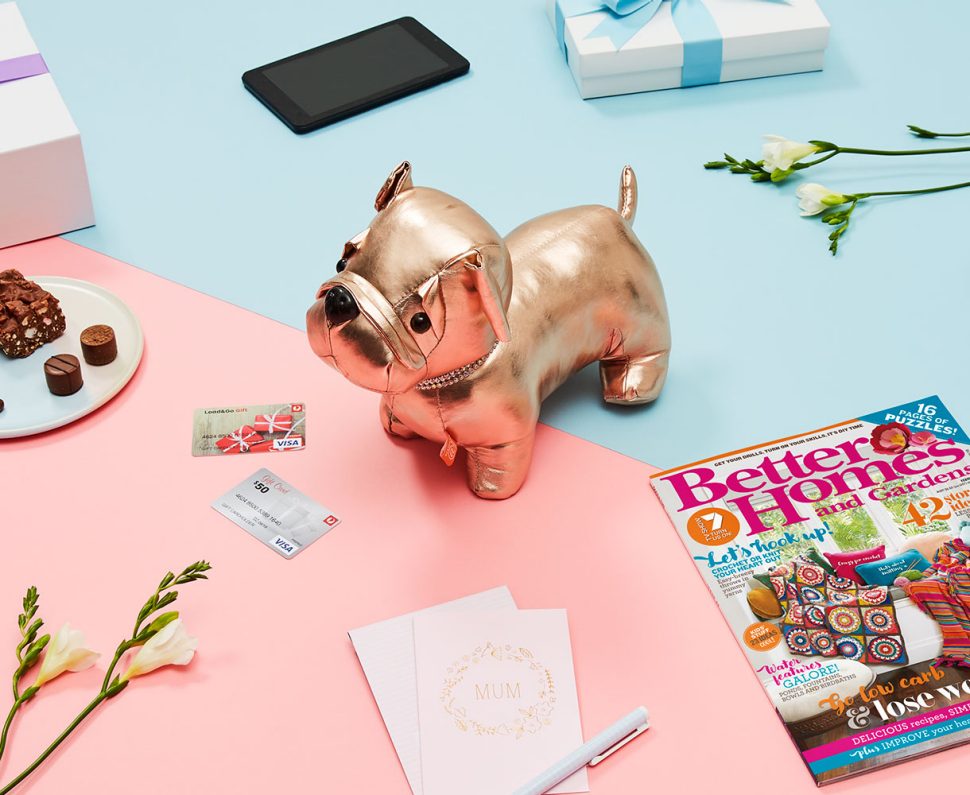 Need gift ideas for Mother's Day?

Get inspired at the Australia Post online shop and pick out the perfect gift for Mum.