Christmas shopping guide: home décor & entertaining
Throwing a party this Christmas? Here are some ideas to make sure your home is primed for entertaining this festive season.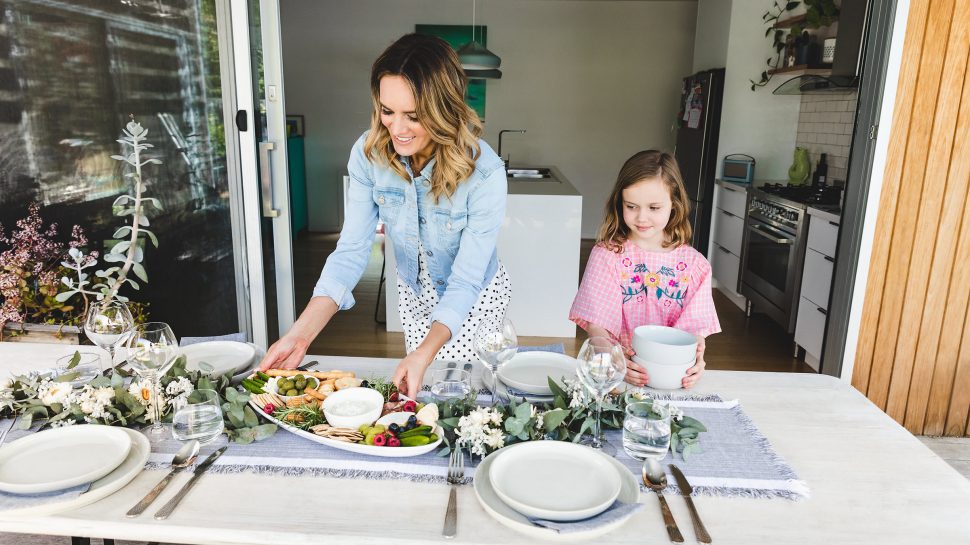 The Christmas period might be known as the 'silly season', but for some of us, it's when entertaining becomes serious business. If you're throwing a Christmas party, creating the right atmosphere and mood for your party guests – young or old, raucous or reserved – is crucial. Here are some simple ways to ensure your home decor is as festive and welcoming as your mood this yuletide season.
Deck the halls with lights
Nothing signifies a celebration like a swathe of decorative lights. Myer's Giftorium offers a range of options, including LED fairy lights, with tubs of 100 for a garnish of lights, to tubs of 800 if you want to festoon your whole house.
Use stylish dinnerware
There are times when a special occasion might warrant the good stuff: starched napkins, fancy cutlery, and a formal dining set. Unfortunately, the homewares rabbit hole can be a deep, pricey one. If extravagance isn't your style, think about jazzing up your existing tableware collection with a few distinct accent pieces.
For instance, this festive porcelain plate set  ($79.95 from David Jones) will add a whimsical touch to your dinner table. For a year-round piece, this Black Sorrento Seagrass Fruit Bowl ($49.95 from Temple & Webster) is a gorgeous vessel for fruit or salad.

Audio
(Upbeat music with a subtle Christmas feel plays throughout)
Video
We open on a Christmas scene in a living room. A woman is sitting on a rug with a toddler on her lap and she's reading the child a book. Behind her is a Christmas tree and scattered around the room are presents, toys and Christmas cards.
Title: This is Dad's time to shine
Close-up of a man chopping vegetables as he prepares a salad. The camera zooms out and we see the women and the child in the background. The man lifts the salad bowl as if he's about to take it to a dining table.
Top view of a dining table that's packed with plates of delicious food, including various salads and bread. There are also Christmas crackers on the table. We see various hands come into shot and start picking up plates and dishing out food. We end on a shot of two hands pulling a Christmas cracker apart.
Fade to white background.
Australia Post logo
Title: auspost.com.au/giftguides
When it comes to accessories, Christmas wouldn't be the same without traditional bonbons on the table as you dig into your Christmas eats. This 6-pack of premium bonbons from Big W for $15 in a holly design will make your table pop with fun and colour.
Decorate for a merry mood

Add warmth and authenticity to your decorating scheme with verdant greenery, flowers, and trees. At Target, this traditional poinsettia wreath ($20) is adorned with red poinsettia flowers, red berries and snow-tipped pinecones – a striking, elegant way of greeting guests to your home.

Hang a Christmas stocking ($8) or nestle a Santa sack ($15) in a cosy corner of the room. Or go all out and get yourself an LED Nutcracker Soldier ($129) to really herald in the Christmas spirit.

Serve drinks with a classy touch
If you're serving wine to your guests, swap the bottle for a decanter. This is especially recommended if you're serving fuller bodied, highly tannic wines – such as cabernet or syrah blends – that benefit from a little breathing room. This suave, curvy number from Krosno ($89.95) is handmade from glass and has a beechwood stopper, which is resistant to wear and tear over time. It also holds 1L of liquid, which makes storing wine or batch cocktails a breeze.
Get your online shopping for Christmas delivered where it suits you
Update your delivery address preferences for free through your MyPost account today.