How to get free shipping from your favourite online retailers
If you've ever been frustrated at the delivery costs associated with online shopping, you're not alone.


A global survey by US eCommerce provider Pitney Bowes found that high shipping costs was the number one reason that stopped shoppers buying products online. Finally, a solution is at hand.
Introducing Shipster, a new subscription service that lets you shop freely (literally) from over 40 online retailers. Enjoy free shipping on eligible purchases1, with the first two months free, then $6.95 a month ongoing.
Why do I need Shipster?
Very often, when you're shopping online, the price of the item you're looking to buy isn't a true indicator of how much you'll end up paying. In many cases, the cost of getting your new purchases from the warehouse and delivered to you is added when you get to the online checkout.
Faced with the choice of paying an additional cost for shipping or buying more products to save on delivery costs, suddenly that online bargain might not look so great. And if you buy online fairly often, those extra costs can really add up over the course of the year. This is where Shipster comes in.
How does Shipster work?
Shipster is currently available to residents of metropolitan Melbourne, Sydney, Adelaide, and Brisbane. So if you live in those areas, just head on over here to enter your postcode. You'll be asked to sign in to your MyPost account (or create a new one if you don't already have one). Then, simply follow the prompts to join up and pay for your Shipster membership.
As soon as you sign up, your Shipster account is ready to start using on eligible orders with a total spend of $25 or more and where shipping costs are less than $20.
Jump on board to take advantage of Shipster's free two month trial. Your subscription will then renew at $6.95 each month until you choose to cancel.

Anytime you shop online from participating retailers, just be sure to use the same email address you used to join Shipster with. There's no need to include any kind of code with your order, you'll automatically receive free shipping on eligible purchases1 because of your connected email. It really is that easy.
What does my Shipster membership give me?
Free shipping on eligible purchases1 (of course) from dozens of the best-loved online stores in a whole range of different categories from fashion to pet supplies. The more you tend to shop online, you'll have opportunities to save more money. But that's just the start.
You'll also get free delivery on one eligible Deliveroo order per month2.

Where can I shop?
With over 40 (and growing) much-loved Australian and international retailers partnering with Shipster there's so much choice. Get shopping at popular department stores and variety retailers like Myer, Target, and Harvey Norman.
Fashion fans can enjoy stocking up on the latest gear for men, women and kids from brands including Cotton On, Princess Polly, and Surfstitch.
If you're a shoe addict, you can get your fix at the likes of Skechers, Tony Bianco, and Styletread.
The best of beauty and grooming is covered with big names like Clinique, Adore Beauty and MAC, while sporty types can enjoy free postage from Running Bare, and Athlete's Foot.
From Kogan to Booktopia to Typo, Shipster opens up a whole world of online shopping, letting you save the cost of postage so you can spend your hard earned money on something you really want (or need). Discover the full list of participating retailers here.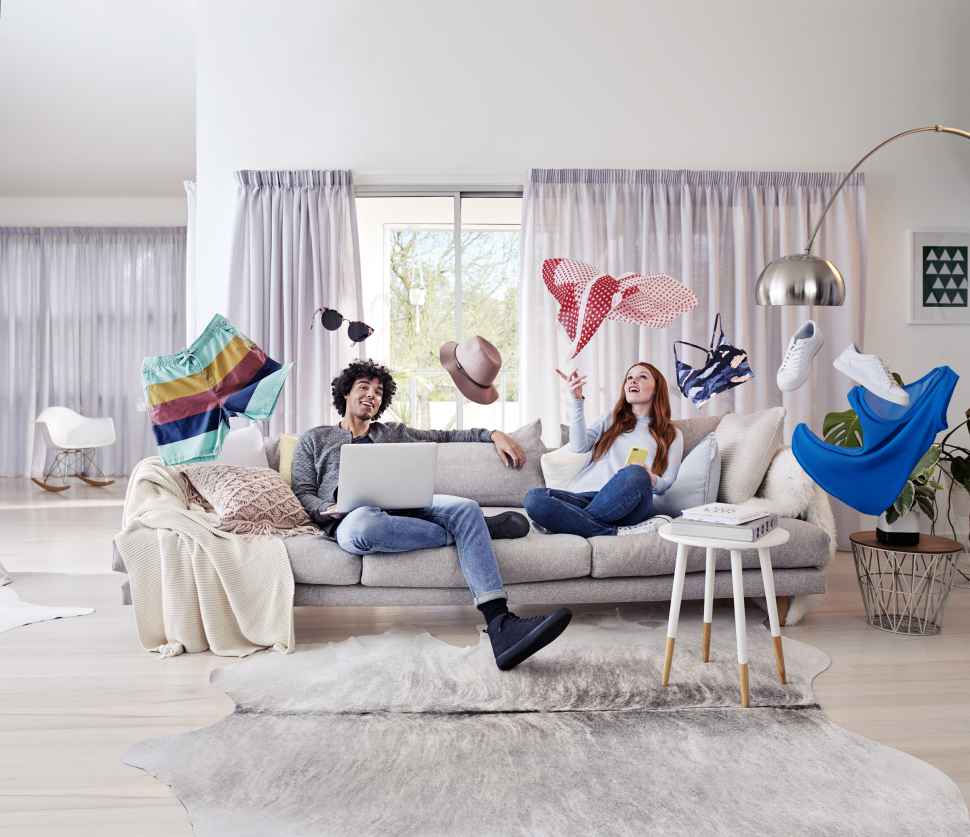 Get free shipping on eligible purchases1 now

Start shopping with Shipster and save on shipping costs.