Click Frenzy: bargains to break the internet
Want to save up to 80% on hundreds of big-name Aussie brands? Four times a year, a Click Frenzy online sale takes place for 24-hours only, just after dinner. Mark these dates in your calendar for maximum savings throughout the year.

For bargain hunters, Click Frenzy is an Aussie icon up there with the big pineapple. Like its US counterpart Cyber Monday, the online mega-sale offers exclusive limited-time-only deals from well-known retailers.
Growing from one annual event to four, the exact details of each event are a tightly-guarded secret until the night...when all is revealed. But some of the brands you might encounter include Sheridan, Catch of the Day, Myer, House and Cotton On, just to name a few.

How to score all the deals
To be part of Click Frenzy, just sign up for free to their email list. By registering in advance, you'll already have an account and can get to the deals faster, before they all go. As well as access to the main events, you'll also get special offers throughout the year.

Click Frenzy 'Travel'
Tue 21 Aug, 7pm (AEDT)
Australians love a good holiday, we're one of the most prolific nation of travellers in the world. Naturally, we love to research our travel options and destinations with ferocious intensity to get the best deals we can. However, that can get a little tiring before we even get on the plane.
Click Frenzy Travel will give you direction and help you decide what to do, while you save money on flights, hotels, packages, tours, experiences, accessories and more.
In 2017, the highlights included:

Up to 50% off Virgin Australia flights
Up to 20% off Contiki tours
50% off 3-day Dreamworld tickets
9-day China tours with flights for $777
10% off Qatar Airways flights
Before you fly, get all your travel essentials from Australia Post. Make sure your passport is up-to-date, stay connected with a prepaid travel sim, and protect yourself from the unexpected with travel insurance.
Click Frenzy 'Go Wild'
Tue 13 Nov, 7pm (AEDT)
Conveniently, the biggest Click Frenzy sale of the year lands just in time for Christmas present shopping. Last year, over 1 million Australians headed online to scour 4,000 deals from over 500 retailers, such as Sony Australia, Big W, eBay, Adidas, Microsoft, Peter Alexander, Rebel, House and Oroton.
It all started back in 2012 when the "sale that stops a nation" actually did break the internet momentarily: the servers disabled under the traffic (the online version of a stampede at a Myer Boxing Day sale).
For 2018, though, it's just a matter of getting in quick before the bargains are all snapped up, especially the "Go Wild" treasure hunt. For Go Wild, you can score even more incredible savings by following special instructions in your subscriber emails (limited stock, one item per household). The unbelievable Go Wild deals last year were:
Google Home - $2 (RRP$199)
Xbox One S 500GB – $4
$200 Myer Gift Card – $2
Fitbit Charge 2 Heart Rate – $2
Apple 10.5" iPad Pro Wifi 64GB – $10
LG 55" 4K Ultra HD LED LCD Smart TV – $10
Click Frenzy 'Junior'
Tue Mar 20, 7pm (AEDT)
The new sale kid on the block for 2018, Junior is dedicated to all things baby, toddlers, kids and teenagers. From fashion and toys to games and accessories, Junior has all the essentials covered to help you save big. Some of the brands so far include Cotton On Kids, Pop Noggins, Myer, Stuck on you, Bonds, My Little Wardrobe, and Angel Maternity.
Click Frenzy 'Mayhem'
Tue 15 May, 7pm (AEDT)
Mayhem is a mini version of the main Click Frenzy event in November. Last year, 150 retailers took part and early birds scored 1000 thread count sheet sets for $74.99, a full HD waterproof action camera for just $45, and savings on cosmetics and fragrances of up to 80%.
Beauty lovers shopped from the likes of Adore Beauty, Hairhouse Warehouse, Skincare Store and Cosmetics Fragrance Direct.
There were fashion deals for men (Van Heusen, Bell & Barnett and more), and for women (Princess Polly, Showpo, Dotti, Portmans plus others) along with well-known brands catering to both, including French Connection, Mavi Jeans and Peter Alexander.
Specialty brands like Smiggle stationery, Nestle, 2XU active wear and Mwave computing and electronics also got in on the Click Frenzy action too.

Information about Click Frenzy Mayhem contributed by Matthew Paroz.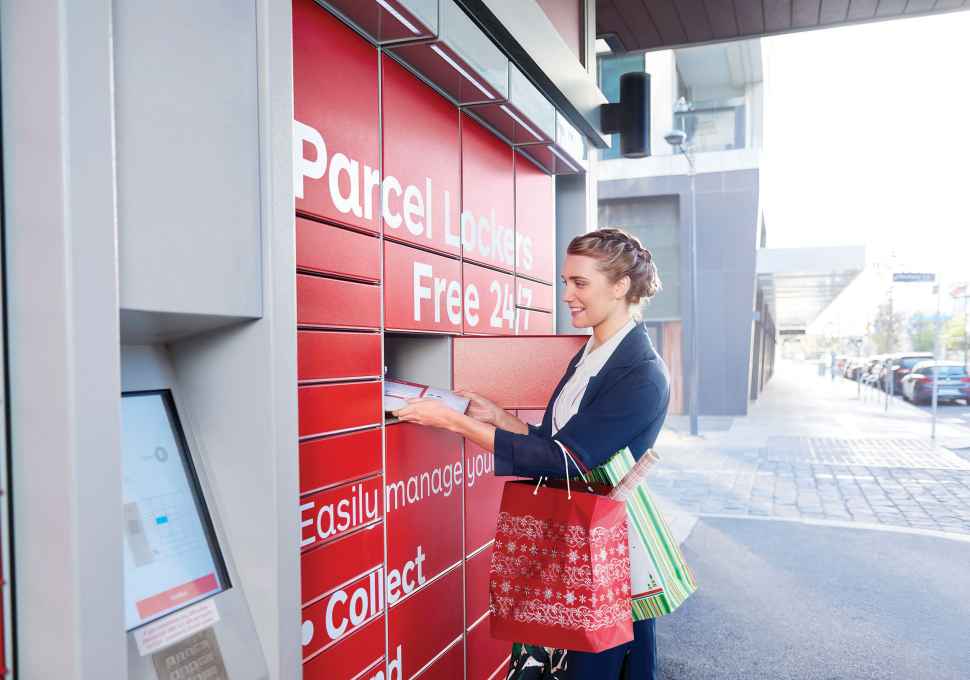 Home isn't your only delivery address
Get your bargains delivered where it's most convenient for you. Choose a free 24/7 Parcel Locker, a participating post office, or your PO Box.1