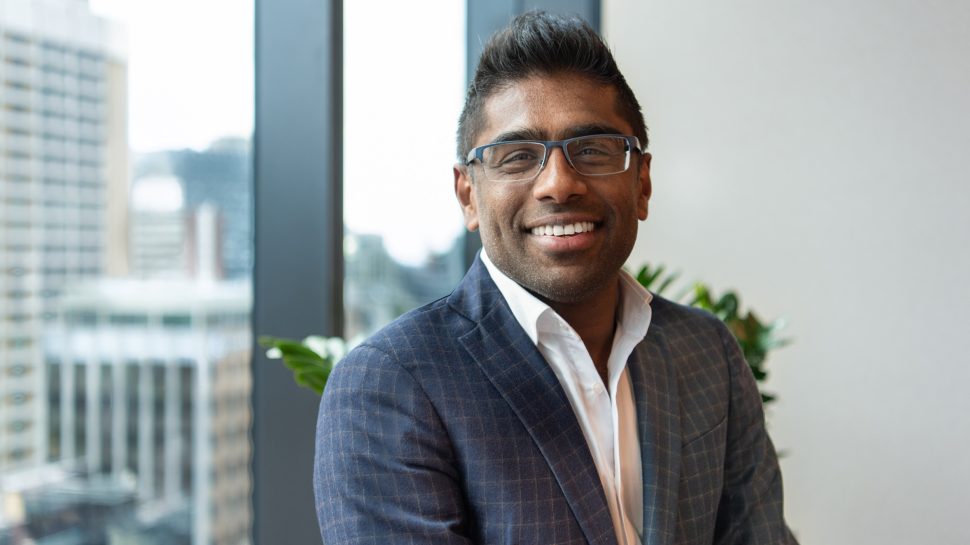 Thushara
Applications manager | Payment & Financial Services, Technology - Product & Innovation
Like many other tech specialists, Thushara's fascination began with his first computer. He was floored at how a basic hardware kit plugged into a TV set and connected to a cassette player could output video games and allow him to dabble in basic computer programming. Fast forward three decades and his intrigue now revolves around the digital revolution and its convergence with the physical world. Small wonder then that when the idea for a Tech Academy at Australia Post surfaced, Thushara was handpicked to be part of the launch team.
Tell us about the inspiration behind the Tech Academy and your involvement in it.
In March 2018, our IT Extended Leadership Team shared their vision of Australia Post being a place where those with a passion for technology could start a digital career. I got involved early in the processes specifically to evaluate our coaching program. The Academy launched on 6 August 2018 and I now coach a group of associates in career development and mentoring. I also lead coaching conversations with the associates to ensure they achieve their goals beyond their two years in the program.
Why should someone with no tech experience be part of the Academy?
There are many people out there who are incredibly passionate about tech. They may play with gadgets on weekends, teach themselves how to code or keep up-to-date with tech advancements. However they may have no idea how to turn their passion into a career, especially if they're already well-established in a different career or can't return to university. Our program will give them the opportunity to experience a wide range of tech and digital roles and also be part of one of Australia's top tech boot camps. And at the end of the two years, they'll be able to count themselves among Australia's most versatile and highly qualified tech and digital professionals.
How does the Tech Academy contribute to the larger community?
One way is by developing talent from diverse backgrounds whether it's a parent returning to work, someone looking for a career change or a former tech professional looking to make a comeback. We want to remove barriers and transform lives by helping them launch their dream career in tech.
The other way is by encouraging our academy graduates to bring their skills to rural communities and schools to help improve and uplift digital literacy in Australia. Through this, we hope to inspire a new generation of tech enthusiasts and specialists in our communities.