Q&A with Savannah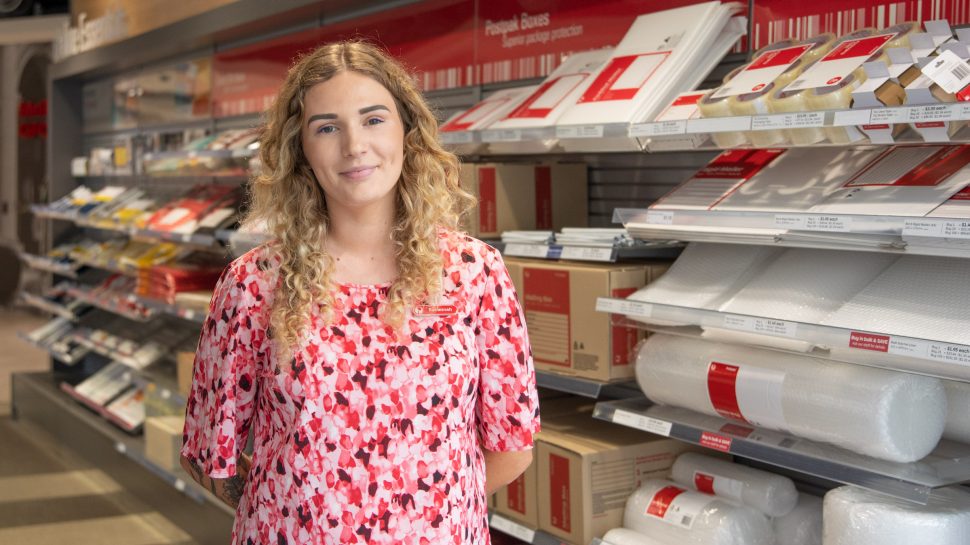 Savannah | Postal manager
Savannah joined Australia Post in September 2015 at the age of 20. She was on the lookout for a part time job when she saw a vacancy for a contract position as a postal services officer (PSO) at Australia Post. Four years on, she's developed the leadership skills that she once thought she never had, and now holds the role of postal manager.
What opportunities have you been able to pursue at Australia Post?
When I was younger, I never thought of myself as a leader but Australia Post has shown me otherwise. Now I run my own store, work with different people every few weeks, and get to know different clientele.
Australia Post is genuinely invested in our career progression and if we want to grow, we're given the tools to do so. When I indicated my eagerness to learn, I was given enough support to help me to move into a managerial role within four years. I've had awesome support from my managers and colleagues too.
There have also been other fantastic opportunities beyond my official role. I've had the privilege of performing the Acknowledgement of Country at two head office meetings (I have Aboriginal Heritage) and the honour of joining staff members from across Australia at the 2018 NAIDOC Awards which was an amazing experience.
How would you describe Australia Post's culture?
In two words - inclusive and diverse. From my first day at work, I was amazed by how culturally rich Australia Post is.
When was the last time you were challenged in your role and what impact did it have on your self-development?
Christmas season at the Melbourne GPO. The store was packed and our biggest challenge was processing passport applications. The GPO was one of two post offices in Victoria to process a new form of the priority passport. In a nutshell, applicants were able to get their passports processed and ready for collection within 48 hours if they met the application criteria.
I found myself in many situations where customers' application were incomplete or they weren't eligible for the priority service. So we had to do whatever we possibly could to help them out. My job involves a lot of compassion and empathy, and December was a big reminder of this. It all comes back to being adaptable.
What would surprise people about Australia Post?
If you're anything like I was before joining Australia Post, then most of what we do will surprise you. When I started, I only knew that we dealt with stamps and parcels. I found out that we do everything from mail redirections and passports to license renewals, foreign currency and police checks. We have a free mail service for the vision impaired and for people in the army. The list is endless!