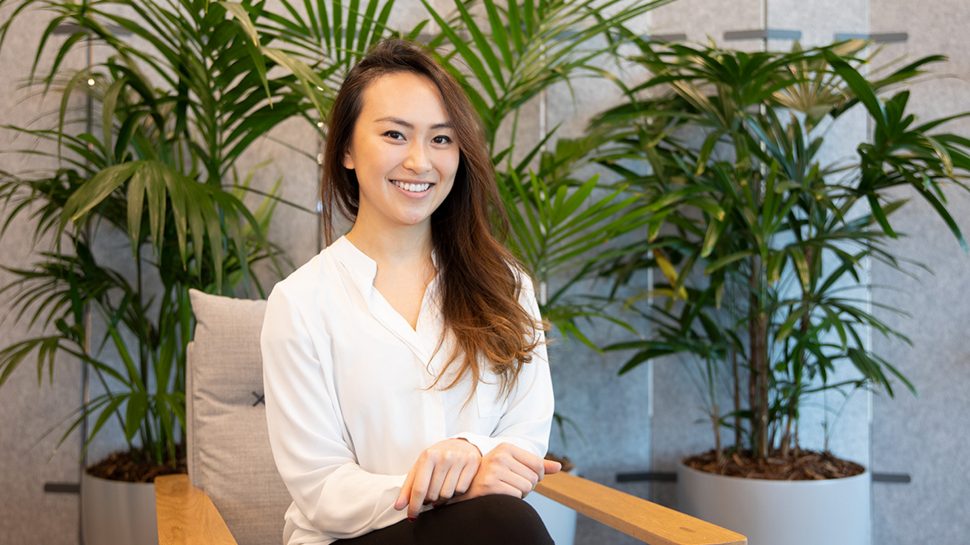 Tilley | Business analyst
Since she was in high school, Tilley always knew that she would forge a career path in IT. She had been a long-time fan of massively multiplayer online (MMO) gaming and had enrolled in numerous programming classes in high school and university. Yet it wasn't the technical side that appealed to her.
Tilley envisioned for herself a role where she would play 'translator' between software developers and business stakeholders to bring each side onto the same page. That vision began taking solid shape when she landed an internship at Australia Post via the Early Careers program.
Take us through your time at Australia Post.
I joined Post in July 2016 through the Monash Industry-Based Learning (IBL) Program as an intern. I spent six months as a business analyst (BA) in Tech and after I graduated with a Business Information Systems degree, I was offered a permanent position here.
How would you describe the Early Careers program?
It's highly supportive and runs alongside your daily role. There are regular development workshops on topics like time management and emotional intelligence, to help new starters navigate the corporate world. I've also had opportunities to visit parcel facility locations to understand the positive impact our work has on the broader community. Most importantly, the program has given me a wonderful network of mentors and sponsors who have helped me grow and backed me in my career development.
How has this program helped you realise your early career aspirations?
The more I learned about the BA role within the IT project I was on at Post, the more I could see myself really harnessing my strengths and pursuing this as a life-long career path. What was crucial to my career development were my mentors during my IBL placement. They guided me towards achieving my goals for the placement and helped me build a solid BA foundation so I could eventually step out on my own as a BA which is where I am now.
Why would a tech enthusiast consider a career at Australia Post?
Being a large organisation, Australia Post offers many opportunities through a diverse range of tech roles in areas like machine learning, cloud, UX design, digital and data analytics and business intelligence.