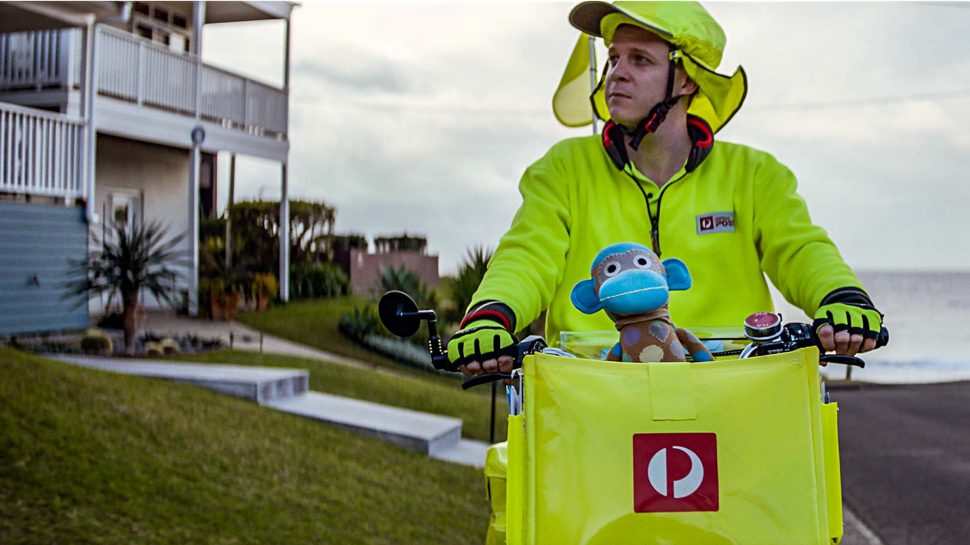 Todd | Postie
When you've been serving a community for four years, you're not just a familiar face but a trusted one too. That's the reputation Todd has in Wollongong, NSW. He naturally takes pride in providing top notch service to the city's residents but also pays close attention to another significant aspect of his job – building community ties.

What's the community like in Wollongong?
Wollongong is a coastal beach area that's going through a lot of infrastructure changes. Many people are now moving here from Sydney. I definitely have a lot of regular customers on my run but even more so, a lot of elderly customers. There are some who are always waiting out the front for their mail and whom I talk to on a regular basis because they get a lot of parcels. Sometimes I see them outside work and they recognise me and say hello. That's always nice.

Tell us about some of your regulars.
There's a man who always waits out the front for his parcels. He does a lot of online shopping so he receives a lot of them every day. And he's always ready to have a chat. There's also an elderly lady who sits on her front balcony reading a book, she usually tells me about her weekend and her daughter who lives overseas. Her delivery mainly includes weekly magazines and bills.
I deliver to a lot of unit blocks and there's often a group of people waiting around the mailbox to have a chat with me. Because I'm on a push bike I can't leave the mail to go into the building, so that group will help me out by getting the other residents to come downstairs to collect their mail.
Why is that community connection so important?
My run has many elderly customers and I'm sometimes the only one they actually talk to on a daily basis. So I tend to look out for them in a sense. A good postie is someone who puts customers above time constraints and who's willing to spend a little extra time with them. That's really important to me.
How do you go the extra mile for your customers?
Every day we get at least five or six parcels with the wrong house number. Or sometimes part of the address has rubbed off. But if I know the name then I'll definitely knock on their door.
What would surprise most people about your job?
Many people assume that posties get in really early, finish our job by midday and have an easy rest of the day. It's not that simple. We do a lot more than just delivering to mailboxes. There are more parcels these days and knocking on doors takes more time than it used to.