Latest articles
Stamp Poll 2018 results are in!

27 February 2019
The Silo Art stamp issue has been voted Australia's favourite stamp design for 2018 by collectors and stamp enthusiasts.

Stamp Bulletin 358

19 February 2019
Welcome to the second edition of the Stamp Bulletin for 2019, in which we introduce the stamp issues and collectables that will be released in March and April.

Shop our stamp & coin collectables
All about postmarks
Our unique postmarks give that special touch to a piece of mail, and can sometimes make them more valuable for collectors.
 
Get your collection started
Not sure how to get going? Or want to grow your collection? We've got a ton of advice and heaps of accessories to help you take care of your stamps.
Read our stamp magazine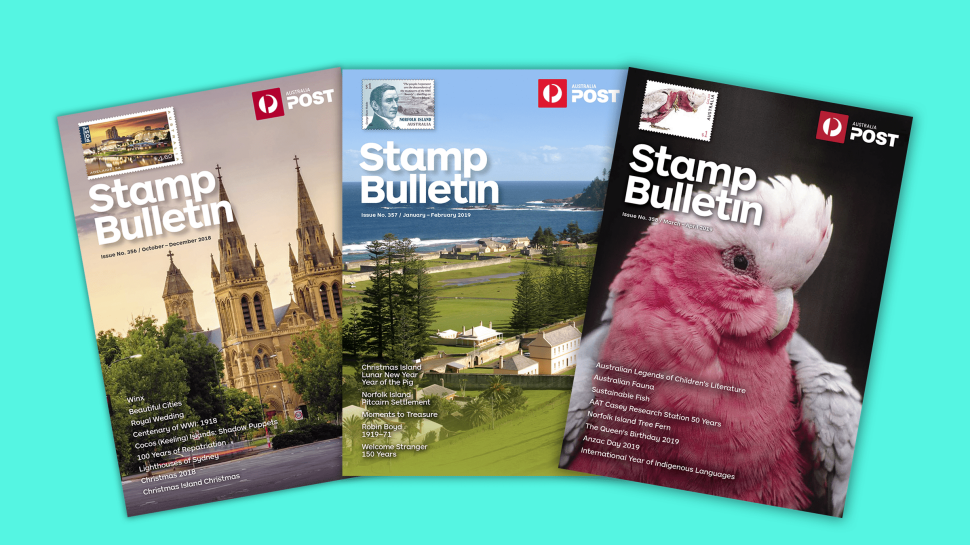 Stamp Bulletin
Our free bi-monthly Stamp Bulletin features glossy images of our upcoming stamp and coin releases. Download it, or subscribe, and we'll post each issue out to you at no cost.
Call: 1800 331 794 (freecall within Australia)
 +61 3 9887 0033 (international)