9 ways to stay connected when you can't be together
COVID-19 has forced us further apart physically, but that doesn't mean we can't spend quality time together in other ways.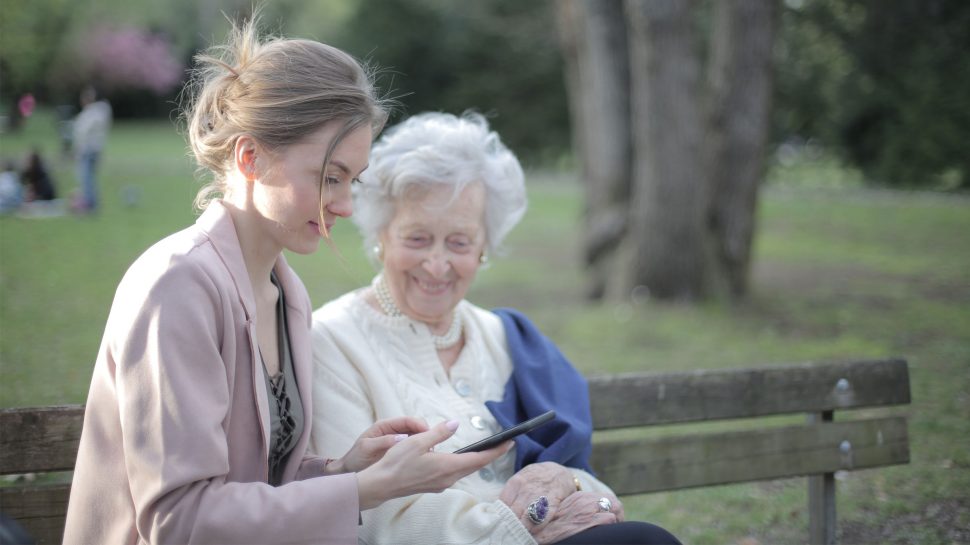 A pandemic is not the ideal situation for catching up with friends. For months, we have had to live a little differently. Some of us have seen one another at a distance and hugged only in emojis, while others have spent time together but in a world that feels oddly disconnected.
But staying in touch is important. If it's been a while since you reached out, why not try these tips to reconnect?
1. Have regular catch-ups with friends and family
Dr Grant Blashki, lead clinical advisor for Beyond Blue, says scheduling catch-ups will mean no one is left behind. If you know a friend is isolated, reach out and book a regular Wednesday night virtual catch-up, or a Saturday morning dog date in the park.
"Be a bit more explicit," Blashki says. "Don't leave social arrangements to chance because the time will go by."
2. Choose video and voice over text if you can
"It's better when you're communicating with people to see if you can do a video chat or a phone call, rather than just a little bit of text," Blashki says. "There's something to be said for a more engaging use of technology."
Science backs this up: body language and nonverbal cues help us to understand social connections and communicate more effectively. Blashki also recommends keeping online catch-ups to a manageable number of people if you can, so everyone has a chance for a proper chat.
3. Write a real-life letter
Most of us have been forced to slow down a bit during this time, and it can be good to embrace that in our communication, too. Instead of shooting through a text, pick up a pen.
"Getting a letter has certain intimacy about it, nostalgia and a sense of effort," Blashki says. "There's something quite nice about the asynchrony of it, that you send it and then they read it, and people can't interrupt you - you're just saying what you're saying."
4. Make an event of it
When you're not doing much besides working from home and getting food delivered, it's hard to make a Zoom call interesting. There are only so many times you can get excited about someone's cat walking into shot.
Blashki suggests turning a regular call into an occasion. "It's not a bad idea to make an activity like a quiz, or to say we're going to have a meal together." Plus, it will give you something else to reminisce about next time.
5. Find new friends online
One of the positives to be found in Covid-19 is that people you've never met before are gathering online, waiting for you to join them. There have never been more ways to watch, engage, interact and join in.
Whether you're into sport, books, pets or gardening, there are social media groups and forums to connect you with a community of like-minded souls.
On tough days, Blashki recommends the online peer support Beyond Blue forums, which have been visited by almost 1.6 million people since March. "There's a very supportive culture there.
It's moderated, so there's no bullying or trolls. We have these community champions that jump in and really help people."
6. Take opportunities to check in
Even small connections can make a big difference to our wellbeing, Blashki says. Try incorporating a chat into your new routine - use your daily walk to call a friend, send a message to your mum while you wait for your takeaway coffee, or wave to your neighbour on your afternoon trip to the letterbox.
7. Make space for chance encounters
Something we're really missing during social distancing is incidental contact, Blashki says. We're not running into other people in the work corridor or on our lunch break as much as we used to. Our social interaction is much more planned, and we're missing the little thrill of bumping into someone unexpectedly.
A digital group chat can be a great way to foster random check-ins. Even if it's just a cute video you've found, or a photo of your breakfast. Sharing the small things can help re-create the "out of the blue" vibe.
While you're at it, enjoy a little time in the sun and give your postie a wave as they drop off your latest online order.
8. Get to know the people around you
Even with restrictions, there are still people out in your community, helping to keep things running smoothly. Why not make the effort to get to know their name and rediscover your neighbourhood in the process?
Make it a daily habit to check in with your local barista, postie or checkout person. You'll support a stronger sense of community and belonging, and the quick chat will make you both feel good.
9. Don't leave it too long
During Covid-19, time has become pretty hard to pin down. The beginning of restrictions feels like it could have equally been a month or a decade ago, and days go by with nothing to distinguish them. It's easy to lose track.
Blashki says it's important to extend a hand, if we can. "This time is hard, especially for people who are on their own. Schedule a conversation, so that the weeks don't just go by."

As an organisation that connects every Australian, Australia Post is proud to partner with Beyond Blue. Together, the two organisations aim to lead a positive change in the way Australians talk about mental health. Because when we connect, we feel better. Learn more.