Scenario planning for resilient logistics
With sudden disruption and demand surges, procurement and logistics models had to adapt quickly in 2020. Reviewing your supply chain is an important part of planning for a new operating rhythm. This guide can help you identify opportunities to help minimise costs and save time – so you can keep delivering on your customer or citizen promise.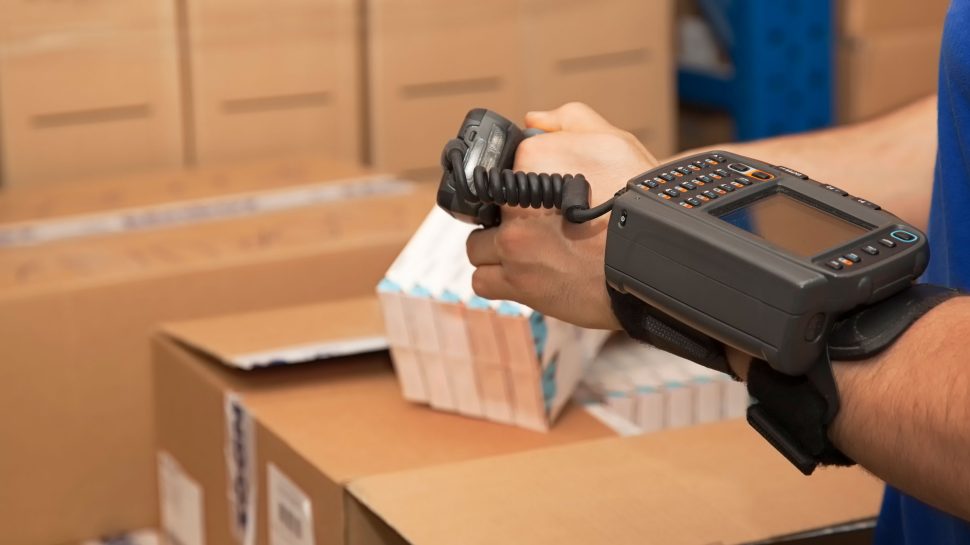 Key points
With bushfires, floods and the COVID-19 pandemic, 2020 created unprecedented challenges for organisations moving all types of goods around Australia.
These challenges put stress on supply chains, including freight costs, inventory storage and procurement.
Conducting an internal supply chain review can help you find new ways to build in efficiency and resilience.
Last year proved the value – and necessity – of having an agile supply chain. Organisations developed contingency plans at speed to continue providing vital services. Some procurement strategies required quick re-thinking. So, too, did warehouse management and service delivery.
Organisations around the world now understand the importance of preparing for scenarios beyond best or worst-case. In McKinsey's 2021 Budgeting and Strategic Planning Webinar survey, conducted in September, 60% of respondents said they are building at least three scenarios to help with 2021 logistics forecasting.1
It's likely your organisation learned a great deal about managing supply chains over the past year, even if warehousing, delivery optimisation, or logistics data analysis are not areas of expertise within your organisation. To build new efficiencies and resilience into your models, it's important to step back and audit every aspect of your logistics strategy.
How to run your own supply chain review
Organisations of all sizes can benefit from spending a few hours conducting a supply chain review. It's important to include a range of voices in the review, so consider including team members involved in procurement, finance, warehousing, logistics, customer service and relations, IT and digital. It's also a good idea to include external partners, including your Australia Post account manager.
When we guide our business partners through supply chain reviews, we typically focus on these five areas to identify and prioritise improvement opportunities:
1. Freight optimisation
Are there more efficient or cost-effective ways to provide service without compromising customer or citizen expectations?
If you regularly send parcels ¬– whether technology, marketing materials or gifts – shifting to scalable online lodgement tools and contract rates could be more cost-effective (and efficient) than buying ad hoc packaging at retail outlets.
Locating products closer to the final recipient could help reduce delivery costs and speed up delivery – which can make a real difference when you need to move things fast. It may be worth weighing up the cost of outsourcing your warehousing in a 3PL like Fulfilio in multiple states against lower freight costs.
You may also be able to reduce freight costs by shifting service delivery from physical to digital. For example, offering online alternatives to paper-based forms, or passport or other government service applications, reduces the need to move physical paperwork around mail networks. Online identity verification and document management tools like Australia Post's Digital iD™ and Decipha may be able to help.
2. Manage inventory
How can you ensure you have quick access to the goods, parts or essential tools you need quickly and efficiently – even in times of disruption?
For years, just-in-time inventory management helped organisations stay lean. But 2020 showed the fragility of this model, when transport and supplier options were compromised.2 A just-in-case model, which includes finding a balance between the costs of holding more stock (increased procurement and warehousing costs) and being able to provide continuity of service, could be the way forward. Wholesalers, for example, could only benefit from surging online retail demand in 20203 if they already had inventory on-hand.
It may also be worth discussing contingency plans to scale your services with partners, as some organisations did during the COVID-19 pandemic to store medical supplies and deliver critical aid. A 3PL is one option. For example, Australia Post supports a nationwide infrastructure program by storing spare parts in facilities around Australia, giving technicians quick access to the equipment they need.
3. Procurement and partnerships
Bringing procurement together, across multiple parts of your organisation, may provide opportunities to enhance efficiency and reduce sourcing costs. With increased oversight, this function could then act as one point of contact for all organisational needs such as technology, stationary or uniforms.
Outsourcing this function to a 4PL, which acts as a single point of contact that coordinates logistics providers such as 3PLs and directs activity throughout your supply chain, can help you consolidate costs, and find solutions that complement each other at various links of your supply chain.
It's also important to work with your partners to develop a Plan B for unanticipated disruptions, such as road closures cutting off supply routes for vital aid, or cyber-attacks.
Think about your logistics as a whole, especially when evaluating cost savings. Start with the 'why' – why do you procure things a certain way? Don't let keeping costs down impact the way you service customers or citizens.
Short-term savings could in fact create future inefficiencies, potentially costing time and staff hours. For example, bulk procurement and centralised warehousing might be cost-effective now. But there could be more long-term value in alternative procurement and storage solutions that help you move goods more efficiently, or can scale up and down as volumes fluctuate.
4. Data and insights
Any decisions to change operating models involve some risk analysis, and should be backed by robust data. To do this, you need full transparency across your supply chain.
For example, AgriDigital uses blockchain technology to enable real-time payments at the time of delivery for those in the grain commodity industry. Its centralised, real-time platform also provides inventory and delivery data, as well as customer notifications. By analysing this information, users can find new ways to speed-up delivery times, or make procurement and warehousing more efficient.
The right data can also make your supply chain more transparent, something that could be important to customers. According to the MIT Sloan School of Management, the first step in creating a transparent supply chain is deciding what transparency means for your company.4 This could mean tracing every ingredient, or the source of natural materials.
The reputational costs of failing to meet increased demands for supply chain transparency could be high – with pressure from governments, NGOs, shareholders and customers to ensure products are ethically produced, with child labour, animal welfare and food fraud important areas of focus.
5. Customer experience
Are there friction points within your supply chain that could be removed to benefit your customers and users?
Start from the perspective of improving their experience. Then find where those opportunities overlap with potential improvements you can make to your supply chain.
For example, the 2020 US Election shone a spotlight on the COVID risks – and inefficiencies – of traditional in-person polling and postal votes. But some local governments (and the nation of Estonia) already enable secure online voting. As with government applications, digitising the process could remove pain points for your audience (the need to visit a physical location) and agencies (manually inputting data).
Supply chain review checklist
Once you've worked through these five areas you'll have a clearer idea of your priorities for 2021 and beyond. This checklist can also help.
Overview
What was last year like for your organisation? 
What were the top three supply chain challenges you faced in 2020, such as:

               - Customer or citizen satisfaction
               - Inventory
               - Cost Management
               - Warehousing and logistics
               - Delivery
Operation Review
Did your communications strategy work this year? Why/ why not?
What would you do differently next year?
Given the changing circumstances under which you operated, did you manage to still fulfil your promises?
How will you measure success this year?
Service Review
How did your customer service or public relations team manage over this period? 
What impact did your supplier service levels have on your business?
Logistics Review
How did your supply chain cope with stressful periods this year?
Where were the bottlenecks? (For example, stock availability, carrier performance, systems.)
What worked/ didn't work with your logistics plans? For example:
               - Labour
               - Processes and systems
               - Suppliers
               - Stock/ inventory management
Are you collaborating with suppliers in making new contingency plans?

Future growth
Will your current warehousing setup support growth and flexibility in 2021? What's Plan B? 
Do you have the right mix of delivery services to meet customer/ citizen expectations?
What impact will successful customer acquisition strategies or a sudden increase in reliance on your services have on your supply chain?
What would your organisation need to change to support the next five years of growth – including warehouses, freight, technology and data and inventory? 
Are you prepared for supply chain risk events such as bushfires, cyber-attacks or a global pandemic?


Resources to help you adapt your business
Australia Post has partnered with Deloitte to create two useful guides providing insights and tips on navigating the changing business landscape.
The practical workbook and white paper have been designed to help you understand the key to resilient supply chains, build a framework for managing risk, lay the foundation for growth after COVID-19 and more.