Review your supply chain with this post-peak checklist
To make the most of Australia's eCommerce growth momentum, it's important to learn from how you managed the peaks and surges of 2020. This guide and checklist can help you run your own post-peak review, so you can prioritise plans for the year ahead.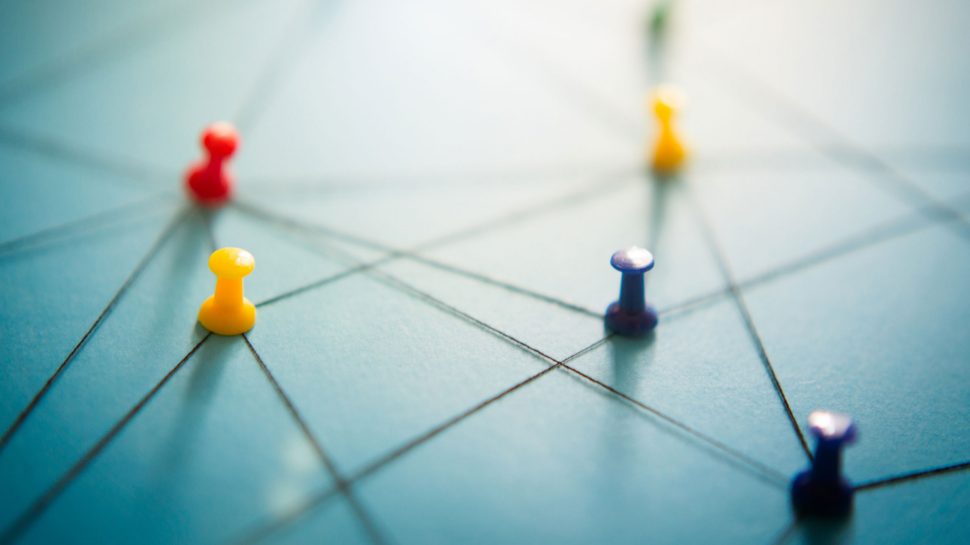 Key points
Online shopping habits have changed as a result of the pandemic, and eCommerce order volume growth is likely to continue.
Make time to reflect on your 2020 freight, warehouse and fulfilment operations, technology and customer experience, and proactively plan for the year ahead.
Look for opportunities to improve efficiency, build resilience and manage risk.
The pandemic shone a spotlight on the importance of business continuity planning. Small businesses showed incredible agility in adapting to supply chain disruptions and online shopping surges, but unplanned pivots may not always be the most efficient or profitable long-term solutions.
That's why it's important to take time now to reflect on the last year – which included an eCommerce peak period like no other – and proactively plan to make the most of the ongoing sales momentum.
This year's eCommerce growth may not be the same as the five years of growth we saw in five months of 2020 – but those 200,000 households that started shopping online for the first time in April are likely here to stay. Even if online shopping growth is half last year's, it's still significant – and needs to be managed.
From cyber-attacks and COVID-19 to bushfires, we learned how quickly supply and service can be disrupted last year. It has never been more important to have an agile supply chain, and the right partners and people in place.
How to run your own post-peak review
No matter what size your business is, put aside a few hours to work through the following considerations. Bring perspectives from across your business – product sourcing, digital, customer service, warehouse operations and finance. Also consider inviting a major supplier or your Australia Post account manager to provide an external point of view.
When we guide our customers through this process, we typically focus on five core areas to prioritise improvement opportunities:
1. Freight optimisation
Can you find more efficient or cost-effective ways to transport products to customers – without compromising your service levels? This may mean preparing a 'Plan B' for suppliers and distribution: sourcing some products locally or having alternative delivery partners or speed-based services such as next-day delivery. Locating products closer to customers can also reduce delivery costs and enable faster delivery. For example, you could warehouse some products in a 3PL like Fulfilio in other states.
2. Fulfilment location
Have you outgrown your current warehouse or fulfilment model? Again, outsourcing to a 3PL might be one solution – or you may consider drop shipping direct from distributor to customer, or creating a 'click and collect' model from a physical outlet.
Think about international fulfilment model alternatives too – as Queensland-based paint by numbers kit supplier Paint Plot did in 2020.
"When COVID hit, international shipping almost came to a standstill very quickly, and it was very unpredictable," explains co-owner Rebecca Keogh. "So we decided to change our whole distribution model and brought our products here to our warehouse in Australia."
She felt she had more control over the business when she shipped from Australia, "because the tracking that Australia Post provides is really reliable."
Watch Paint Plot's Rebecca Keogh discuss the pandemic's impact on the supply chain.
Video: A Paint Plot paint-by-numbers kit includes an array of plastic paint pots, paint brushes and a sample of a completed artwork. A blonde woman is interviewed in a warehouse.
Text: Rebecca Keogh, Paint Plot co-owner.
Audio: Rebecca Keogh: At Paint Plot, we offer premium paint-by-numbers kits for people who love arts and crafts. Forecasting as a small business for Christmas sales is almost an impossible task this year. We'll just, you know, manage it as effectively as we can, communicate with our customers as best we can and try and get people their Christmas gifts in a safe and reliable and timely way.
Video: Employees carefully pack long rectangular Paint Plot boxes into white Parcel Post eParcel satchels. Rebecca wheels a trolley laden with parcels. A red Australia Post van pulls up. The driver smiles and loads a yellow Express Post bag into the van.
Audio: Rebecca Keogh: What we do know is that Australia Post is a really reliable partner for us.
Audio and Text: Delivering for Business. Delivering for Australia. Australia Post.
Video: On a red background, the Australia Post logo appears in white. Text reads, "auspost.com.au/business".
 
3. Technology
Integrated eCommerce platforms make 'best practice systems' accessible to smaller eCommerce businesses. But are you turning the available data into actionable insights? This might include analysing the true cost of delivery. Or the impact of holding excess inventory on margins.
Linking your systems with suppliers and delivery partners can also make things easier to manage.
For example, Australia Post's track and trace web service can give you access to every delivery event, allowing you to proactively manage customer communications and reduce inbound customer enquiries.
4. Warehouse optimisation
Within your warehouse operations, are there ways you could improve stock visibility, or increase the efficiency of your pick and despatch process? A few small changes to your sorting processes, for example, can make a big difference to how your parcels are delivered.
If you have multiple pick-ups in a day, group them by state. If one truck just picks up WA-bound parcels, they don't need to be re-sorted en route. Local metro deliveries can be picked up later, and meet your next-day delivery promise.
Think about what warehousing capability you will need in the future. Understanding where you have confidence and expertise in house will help with scaling your business without adding unnecessary time and effort to your business.
Your Australia Post account manager can help you work out ways to optimise this process. This can enable you to maintain eCommerce momentum, extend growth presented by new opportunities and be better prepared for the next peak period.
5. Customer experience
Optimising customer experience is all about providing choice. Rather than rushing to copy the services your competitors offer, consider what your customers truly value – and what they will pay for. You may find only a very small percentage really need same-day shipping, but a choice of collection points can make things easier for them.
Paint Plot's customers wanted more visibility over their delivery. Rebecca says, "we quickly worked to change our supply chain to ensure our customers knew exactly where their packages were at any given time, and to make sure we could communicate with them as effectively as possible."
Post-peak review checklist
By covering these five potential areas for improvement through your own post-peak review, you'll see potential vulnerabilities in your supply chain as well as opportunities to take positive steps in 2021.
This checklist can guide you through the process of running your own review.
Overview
What was peak like for your business this year?
What proportion of revenue does it represent in terms of your annual business performance?
What were the top three challenges you faced with peak this year, such as:
               - Customer satisfaction
               - Stock levels
               - Sales revenue
               - Warehousing and logistics
               - Returns 
Sales Review

Did your marketing strategy work this year? Why/ why not?
What would you do differently next year?
Given the extra volumes, did you manage to fulfil your customer promises?
How will you measure success this year?
Service Review
How did your customer service team manage over this period? 
What impact did your supplier service levels have on your business?
Logistics Review
How did your supply chain cope with the peak periods this year?
Where were the bottlenecks? (For example, stock availability, carrier performance, systems)
What worked/ didn't work with your logistics plans? For example:
               - Labour
               - Processes and systems
               - Suppliers
               - Stock/ inventory management
Are you collaborating with suppliers in planning for the next peak?
Future Growth and Scaling
Will your current warehouse support growth and peak in 2021? What's Plan B (consider a 3PL, expansion, or pop up sites)?
Do you have the right mix of delivery services to meet customer expectations?
What impact will successful customer acquisition strategies have on your supply chain?
What would your business need to change to support the next five years of growth – including warehouses, freight, technology, stock plans, pricing and marketing? 
Are you prepared for supply chain risk events such as bushfires, cyber-attacks or a global pandemic?

Once you have the answers to these questions, focus on those five core improvement areas. Prioritise initiatives you have the skills and expertise to manage – or look for advice from trusted partners, including Australia Post. Your local channel business partner or account manager can help you find new ways to optimise your supply chain in 2021.
Download your Business Roadmap workbook, as well as our Supply Chain Resilience white paper we produced with Deloitte, for a broader planning framework and other important factors to consider when assessing your supply chains.


Resources to help you adapt your business
Australia Post has partnered with Deloitte to create two useful guides providing insights and tips on navigating the changing business landscape.
The practical workbook and white paper have been designed to help you understand the key to resilient supply chains, build a framework for managing risk, lay the foundation for growth after COVID-19 and more.