Connecting small businesses with loan support
Australia Post is working with Valiant Finance to help business owners get access to the working capital or asset finance support they need to adapt to the year ahead.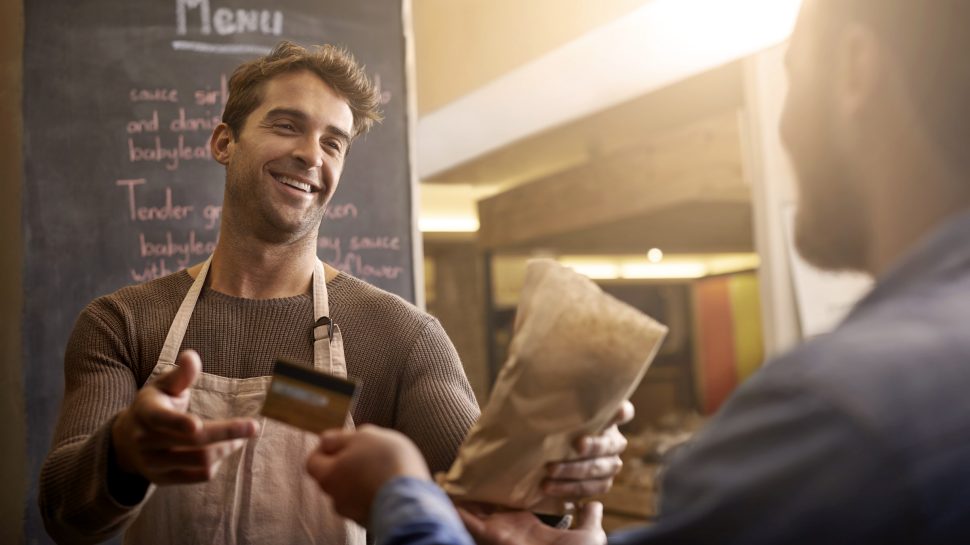 Despite the challenges of running a small business in 2020, many business owners have found creative ways to connect with customers and keep the doors open. Their inspiring responses include swift pivots to eCommerce sales, taking their products to new markets, and expanding awareness of new virtual services through marketplaces.
However, finding the capital to invest in new business models, equipment or staff isn't easy. With small businesses twice as likely to record a revenue decline as large businesses in mid-June 2020, cash flow is constrained.1
Making sure you have the working capital to continue running and growing your business may mean thinking differently about your cash flow.
That's why Australia Post launched a new business loan referral service in October this year, working with Valiant Finance to connect small business owners with a business loan that suits their needs.
"Our Post Office network already plays an important role in expanding access to vital government and financial services in communities across Australia - particularly in regional and remote locations," says Deanne Keetelaar, General Manager Payments and Financial Services at Australia Post.
"Small business owners rely on us to connect them with customers, and with services that help them prosper. So we see this as a natural extension of the support we already offer."
Access to more than 50 lenders
The business loan referral service links small business owners with a working capital or asset finance specialist at Valiant Finance, who can help them find the best option and interest rate from a panel of more than 50 lenders.* You can ask for an introduction at your local participating Post Office, or go online to register your interest and a specialist will get in touch to discuss your specific needs.
Make the most of available support measures
Valiant Finance also works closely with approved lenders under the Government's SME loans guarantee scheme. Under this scheme, the government accepts 50% of the risk on unsecured loans to SMEs during the pandemic, encouraging banks to provide credit at lower interest rates. A Valiant lending expert can help you understand what this option might mean for your business.2
Take-up was initially modest; by September 2020 just $1.7billion in loans had been approved – well short of the $40billion capacity set in April. However, the newly-expanded scheme allows funds to be used for a wider range of business investment purposes – not just working capital – and you can borrow up to $1million for up to five years.3
Access more choice, with confidence
It's important to work out what you need the funds for. Is it to maintain and grow your business, covering day-to-day operating and staff expenses? Do you need to invest in extra inventory to meet the continued surge in online demand? Or take the opportunity to develop a completely new product or service? A secured or unsecured loan can give you access to the working capital you need – or you may just need an overdraft.
You might also be thinking about moving premises – a smaller footprint, or a better neighbourhood for your target market. And that requires investment in fit-out or construction.
Valiant Finance can guide you through the process, from deciding on the right type of funding, repayment structure and finance partner to making sure all documents are submitted successfully, right through to settlement.
Even if you don't fit the 'ideal borrower' profile of a traditional bank, they have access to a wider range of non-bank and alternative finance options. According to Valiant, these alternative lenders have been a 'lifeline' for businesses unable to secure funding from their incumbent bank.4
With 64% of Australia's SMEs concerned about the survival of their business5, that support could be just what you need to have confidence in your plans for 2021.

Looking to grow your business?
To find out more about financing options, we can connect you with a Valiant business finance specialist.